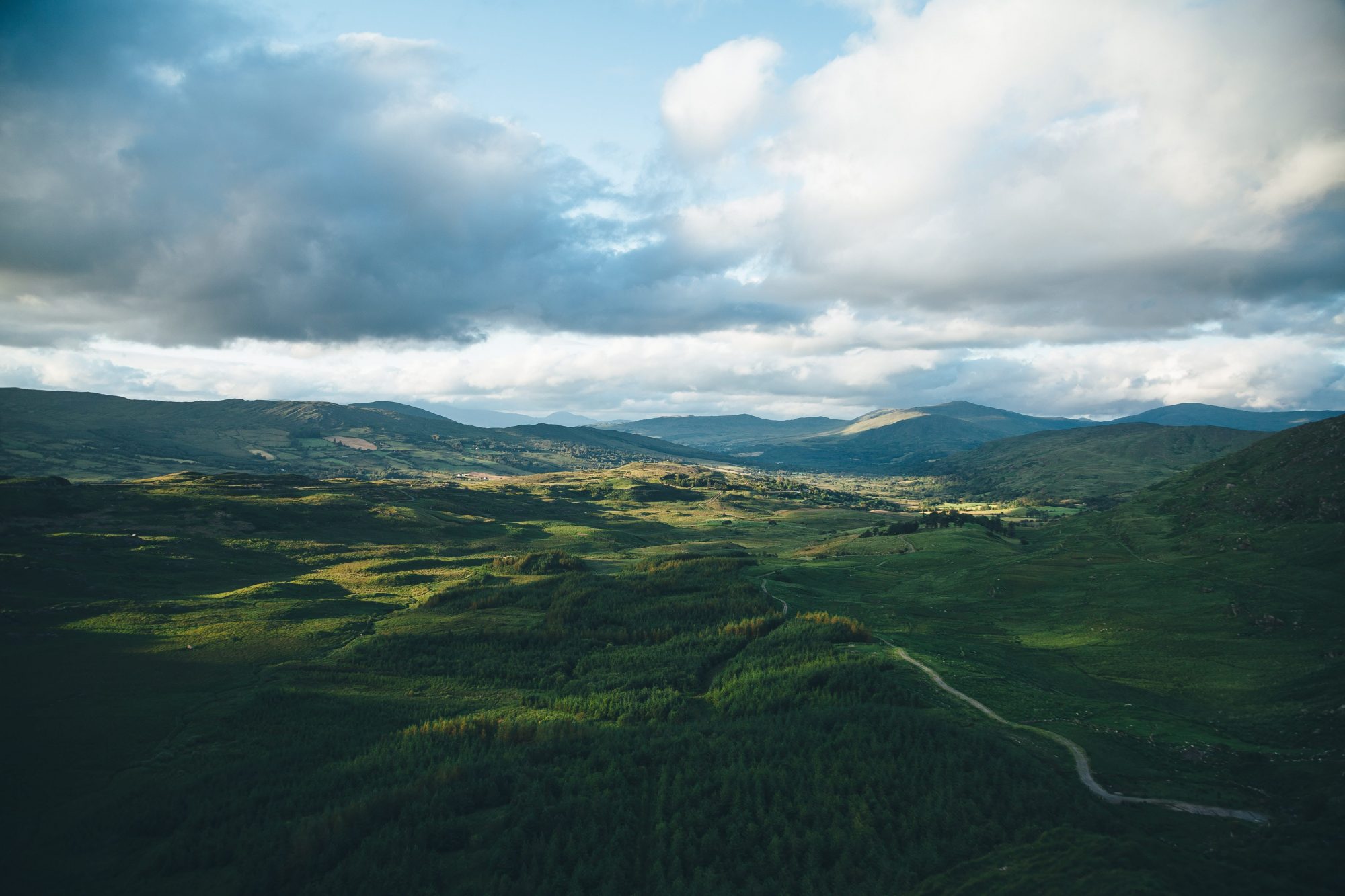 Terms and Conditions
Adams & Butler Booking Terms & Conditions 2022/2023
Applies to all NEW bookings made and confirmed from 1st April 2022
Booking procedure
Please read the conditions of travel as your booking is subject to the terms listed below. A contract is entered once your travel designer receives your deposit and we accept and confirm the booking.
Payment of any monies constitutes acceptance and understanding of Adams & Butler's Terms & Conditions as laid out below, as listed on our website and our pre-travel documentation.
Deposit & Final Payment
Tour & customised itinerary bookings are provisional until a 30% deposit is received, and confirmations issued, and until that time accommodation and services cannot be guaranteed.  The balance is due 3 months prior to arrival.
If the final balance is not received on time, Adams & Butler reserves the right to treat the booking as cancelled by you and deposit payment become forfeit.
If you book your travel, 90 days or less to departure, the full amount of your trip must be paid in order to confirm the booking.
Castle & Villa rental bookings are provisional until a 50% deposit is received, and a confirmation issued. The balance is due 3 months prior to arrival. If the property has terms and conditions that are different to those of Adams & Butler these will also apply, and we will advise you thereof.
Means of Payment
Payment can be made by major credit or debit cards (American Express, Mastercard and Visa), or bank transfer.  If you do choose to pay by bank transfer, we will need a credit card number in order to confirm the booking until the transfer is received. We issue invoices in Euros for bookings in Ireland and Europe, Sterling for bookings in Scotland, England and Wales, and US Dollars for elsewhere.
Revision Fee
Any revision made after the original booking has been processed and deposit received will incur a €50/£50 handling fee per booking, per change.
If you request any changes to the confirmed program 14 days or prior to the start of your trip, Adams & Butler will try but cannot promise to meet any request. Any amendment will be subject to approval and additional costs will apply if incurred.
Rates & Packages
A package is a pre-arranged combination of at least 3 travel services. These may be accommodation, private visits, experiences, tours or transport. Once a proposal has been created by your Travel Designer, a minimum of 3 types of services must be retained in order to guarantee the seamlessness of the program and price.
Lost Belongings
Adams & Butler cannot be held responsible for any claim, losses, damages or delay of baggage, other belongings, inconvenience, loss of enjoyment, upset or disappointment, distress or frustrations, whether physical or mental, resulting from the act or omission of any party providing services.
The above includes any belongings left at hotels or attractions visited. At all times the client is fully responsible for their own belongings and should ensure that they are loaded in the vehicle, before departure from any property. If requested, and when possible, Adams & Butler can facilitate retrieval of said items under the clients' own expense. Additional charges, therefore, would apply.
Golf Bookings & Ticketing Events – YOU PAY YOU PLAY
Tee times and Ticketing Events are subject to availability and can be guaranteed and secured, only upon receipt of payment required at the time of booking.
Once the confirmation email has been sent, any changes or cancellations may incur extra charges, and the original monies paid may not be refunded by the golf course.
Golf Club Hire, Trolleys, Caddies
These are subject to availability and should be booked in advance. None of the above are included in the green fees and must be requested before the time of travel and must be paid by the clients directly at the golf course. Payment of clubs, trolleys and caddies are the sole responsibility of the golfer.
Please bear in mind that a lot of links courses do not have, nor do they allow trolleys or golf carts.
Spa Treatments & Concierge Services
Adams & Butler's Travel Designers are destination specialists and they aim for their clients to have a pleasant and enjoyable holiday. Spa Treatments and Concierge Services are additional services to the packages and your Travel Designer reserves the right to refuse to accept and/or not to proceed to make these reservations and additional administration costs may apply.
Special Requirements
Any special requirements, allergies and dietary restrictions must be disclosed to the Travel Designer at the time of booking. Any special requests or requirements do not form part of these Terms or of the contract between you and Adams & Butler. Your Travel Designer is not liable for any failure for other parties to accommodate or fulfill such requests.
Travel Insurance
Please ensure that all travelers are in possession of valid travel insurance.  Passengers must bear all such losses or expenses for weather, acts of God, strikes, pandemics, government actions, war, terrorism or other circumstances beyond our control. To guard against unforeseen circumstances, we commend that you purchase travel insurance.
Cancellation Policy
All cancellations must be notified in writing by email to Adams & Butler.
The following Cancellation Charges apply to all bookings –
Up to 3 months prior to date of arrival – 20%
1 to 3 months prior to date of arrival – 20% plus any non-refundables e.g. golf courses, sporting events and festivals, partner packages which often have more strict Terms & Conditions.
Less than 30 days prior to date of arrival – 100%
In all events the client will be refunded at a later date should be Adams & Butler be reimbursed for any accommodation or services that are re-sold.
In most cases with rentals, as we are dealing with private properties, the deposit will be forfeited. We will always endeavour to get it returned, but there is no guarantee, as it is beyond our control.
Each booking will be evaluated on its own merit.
Accommodation: We reserve the right to substitute hotels for accommodations in similar categories.
Visits, Entertainment and other Features: We reserve the right to substitute visits, entertainment and other features when establishments are closed or cannot be visited for reasons beyond our control.
Unused Tour Arrangements: Adams & Butler cannot make refunds or exchanges for unused accommodations, services or features of any tour or itinerary unless agreed upon prior to departure.
IMPORTANT NOTICE: Any devaluation or revaluation of currencies may affect quoted prices.  Tours may be subject to currency surcharges, as imposed by our suppliers.
Car Rental Companies: Car rental companies in Ireland and Britain reserve the right to substitute cars for other models in similar category.
Car Rental Insurance: 
(1)    Car rental insurance includes unlimited mileage, local taxes and third party insurance, which includes passenger indemnity in respect to injuries resulting from an accident involving the rental car. The driver is not covered by this insurance but can purchase Driver & Baggage Protection (DBP/PAI) and or Optional Theft Protection (TP).  This can be purchased at time of rental in Ireland or Britain.
(2)    The hirer must leave an imprint of a major credit card with the car rental company at the start of the rental to cover any damage which may occur.
(3)    The policy includes Collision Damage Waiver (CDW) subject to an excess. To insure against CDW deductible amounts, the hirer may purchase a Super CDW at start of hire.
Age Limit: In Ireland drivers aged 23/24 years may drive groups Band E only and are subject to a young driver surcharge. In Britain and Northern Ireland persons aged 23-25 can drive groups A, B, C, D, E, F & I only and are subject to a surcharge. Maximum driving age in Ireland & Britain is 75 years. Drivers 76-79 years of age may rent but certain restrictions and surcharges apply – contact us for details. Different car hire companies have different age limits.
One way Fee: A One Way Fee is applied when you are dropping the car off in a different location to where you picked it up. The price for these can change depending on the location and if you are traveling in two different jurisdictions. This fee must be paid by the client directly when they return the car to the car rental company. Adams & Butler will never be responsible for paying this fee.
Location Service Charge: A location service charge may apply. This charge is payable locally.
Driving License: Drivers must produce a current driving license issued in their state or country of residence without any endorsements and have a minimum driving experience of one year.
Extra Driver: The supplementary charge to cover an additional driver is payable at start of hire.
CLAIMS OR DISPUTES: You should inform Adams & Butler immediately of any problems and most definitely prior to the end of your trip. The passenger contract with Adams& Butler is subject exclusively to Irish Law and Jurisdiction.
Get the latest from Adams & Butler: Sign up to our Newsletter