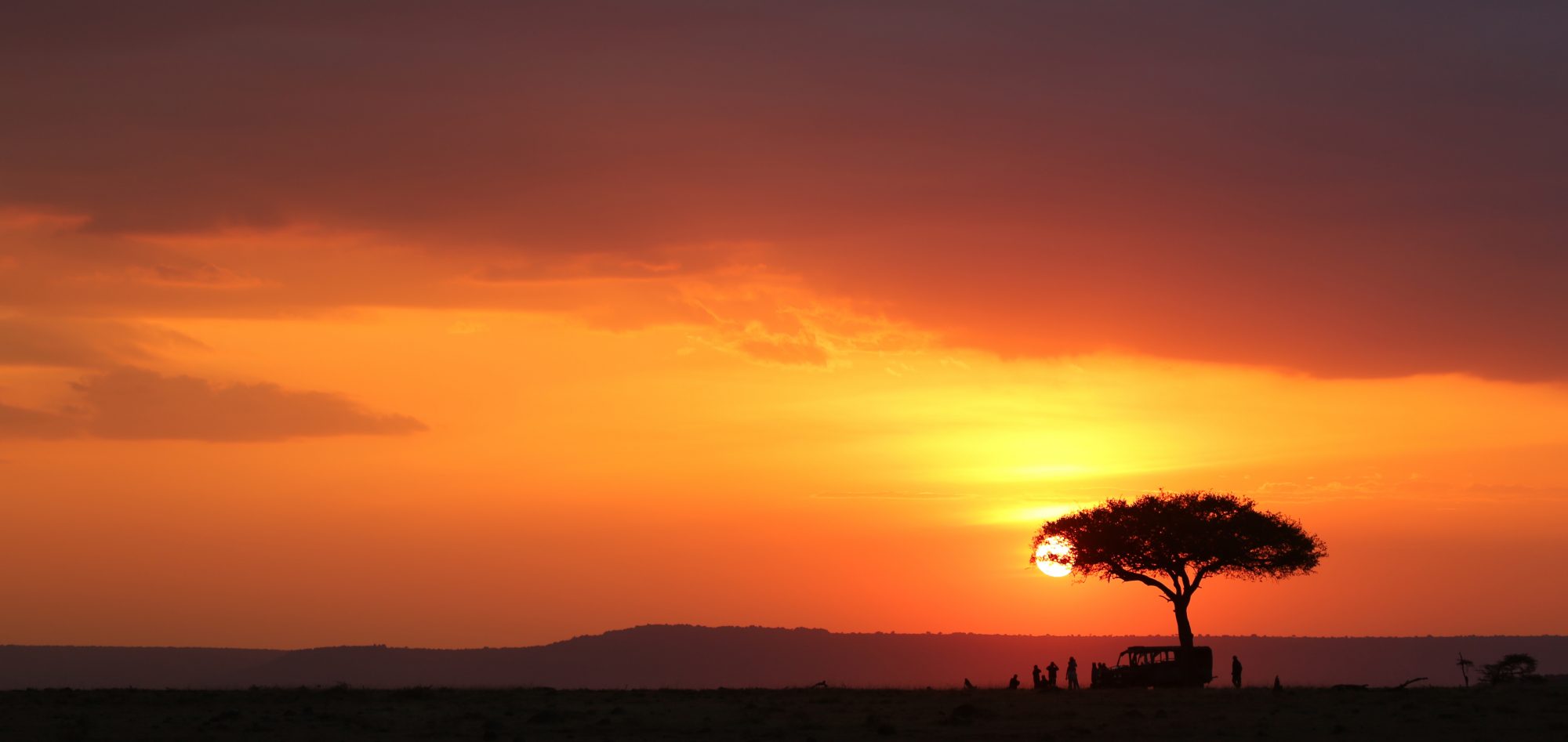 A Kenyan Conservation
Crusade
Partake in Kenya's conservation efforts with both local communities and wildlife alike.
Highlights
Experience the first Black rhino tracking experience in East Africa, in Africa's first community owned and run conservancy
Gain first hand knowledge of the award winning conservation efforts of Lewa Conservancy and Sera Community Conservancy
Conservation & Community Opportunities - Land & Life Foundation, Mara Elephant Project, Pack For A Purpose
Interact with authentic traditional and colourful tribal communities
Stay in some of the most exclusive and spectacular safari destinations, choosing only the best luxury lodges & camps.
Samburu, Lewa, Maasai Mara
Conservation & Sustainability
Community
Experience overview
Experience Kenya's conservation efforts firsthand. During this sustainable tour, visit several national reserves and conservancies. Engage with local communities and interact with authentic, traditional and colorful tribal communities. Moreover, help aid in protecting the local wildlife. You will track black rhino and gain expert knowledge on the efforts to safeguard the elephant population of the country from poachers.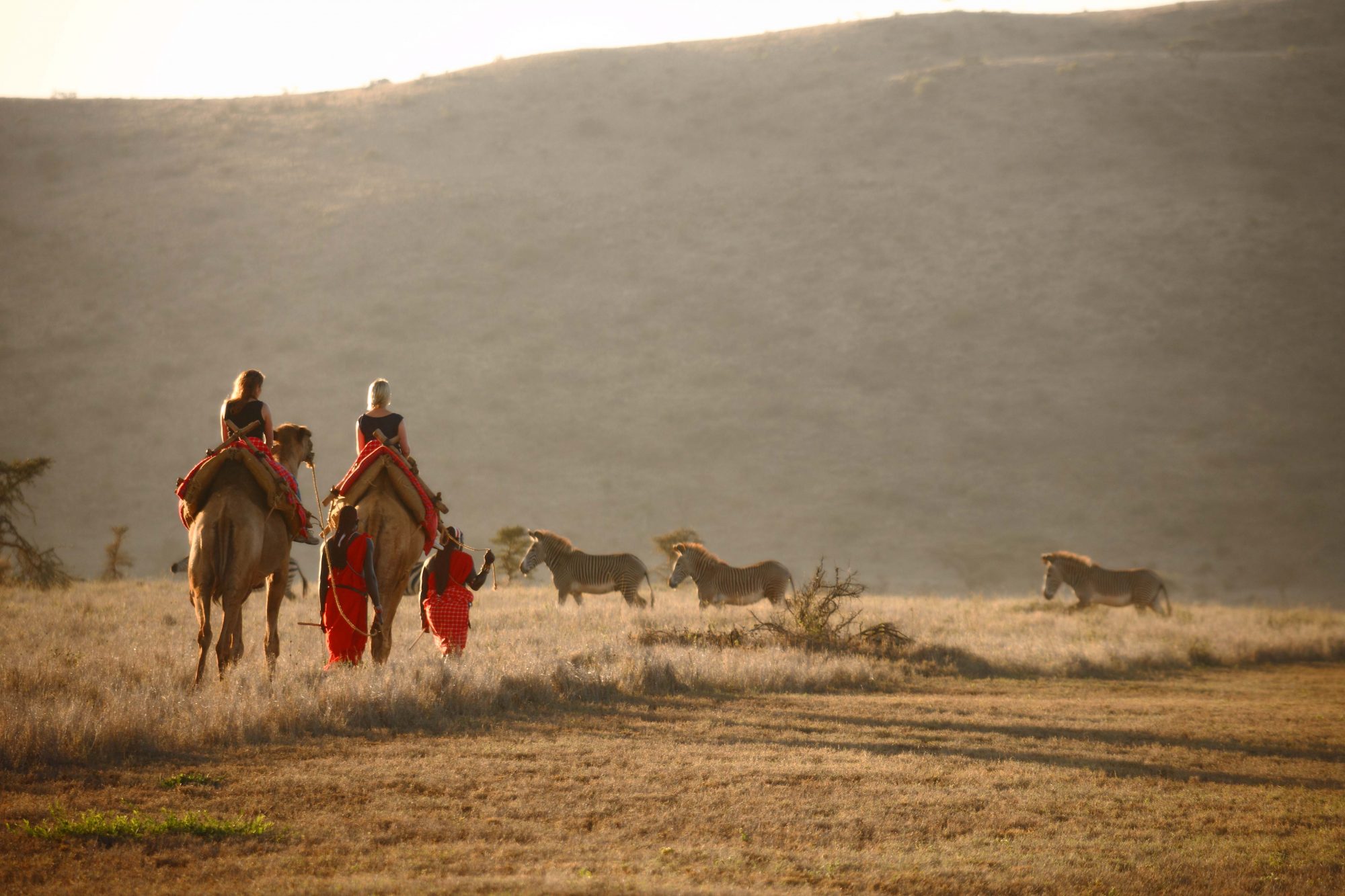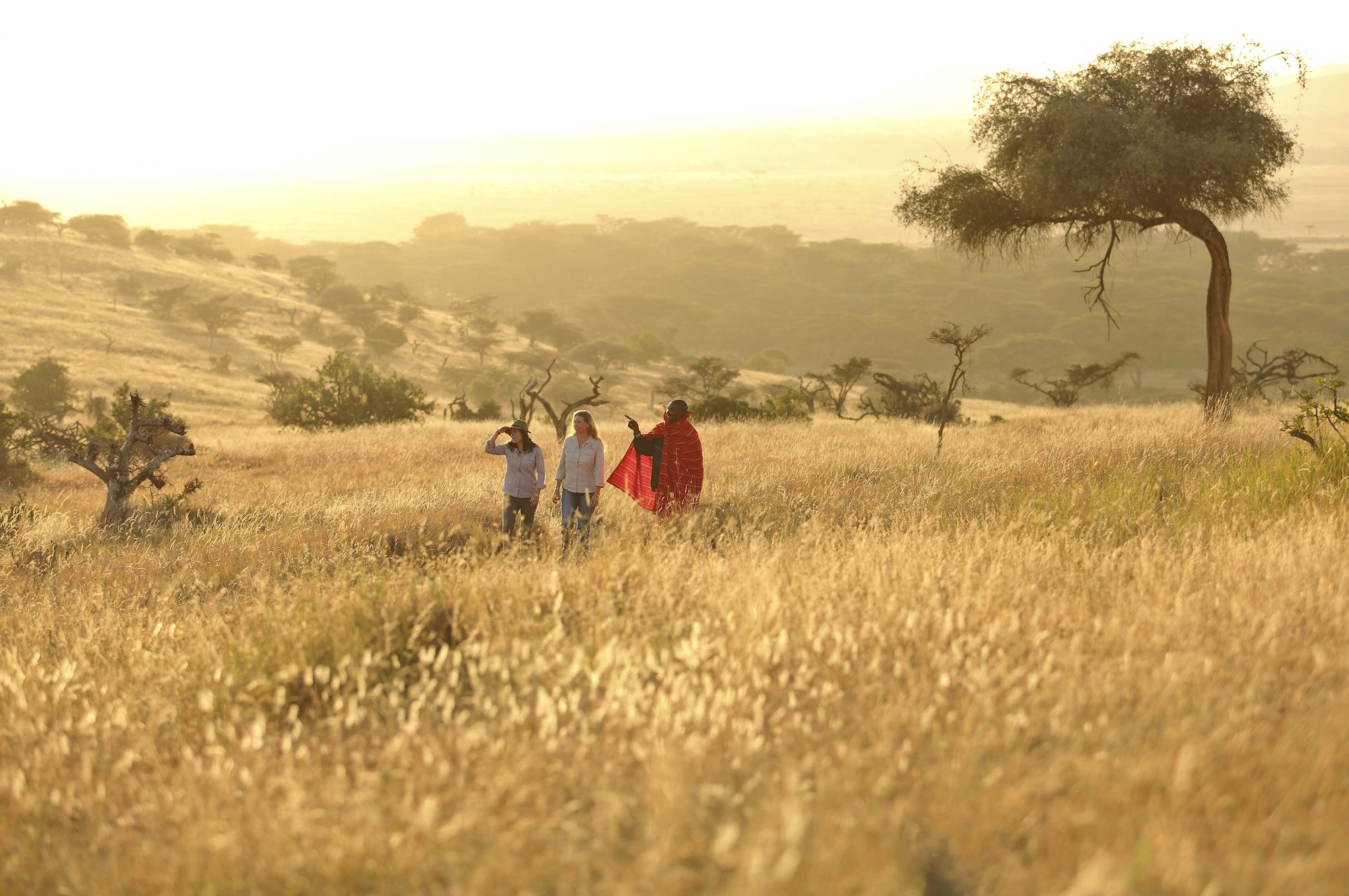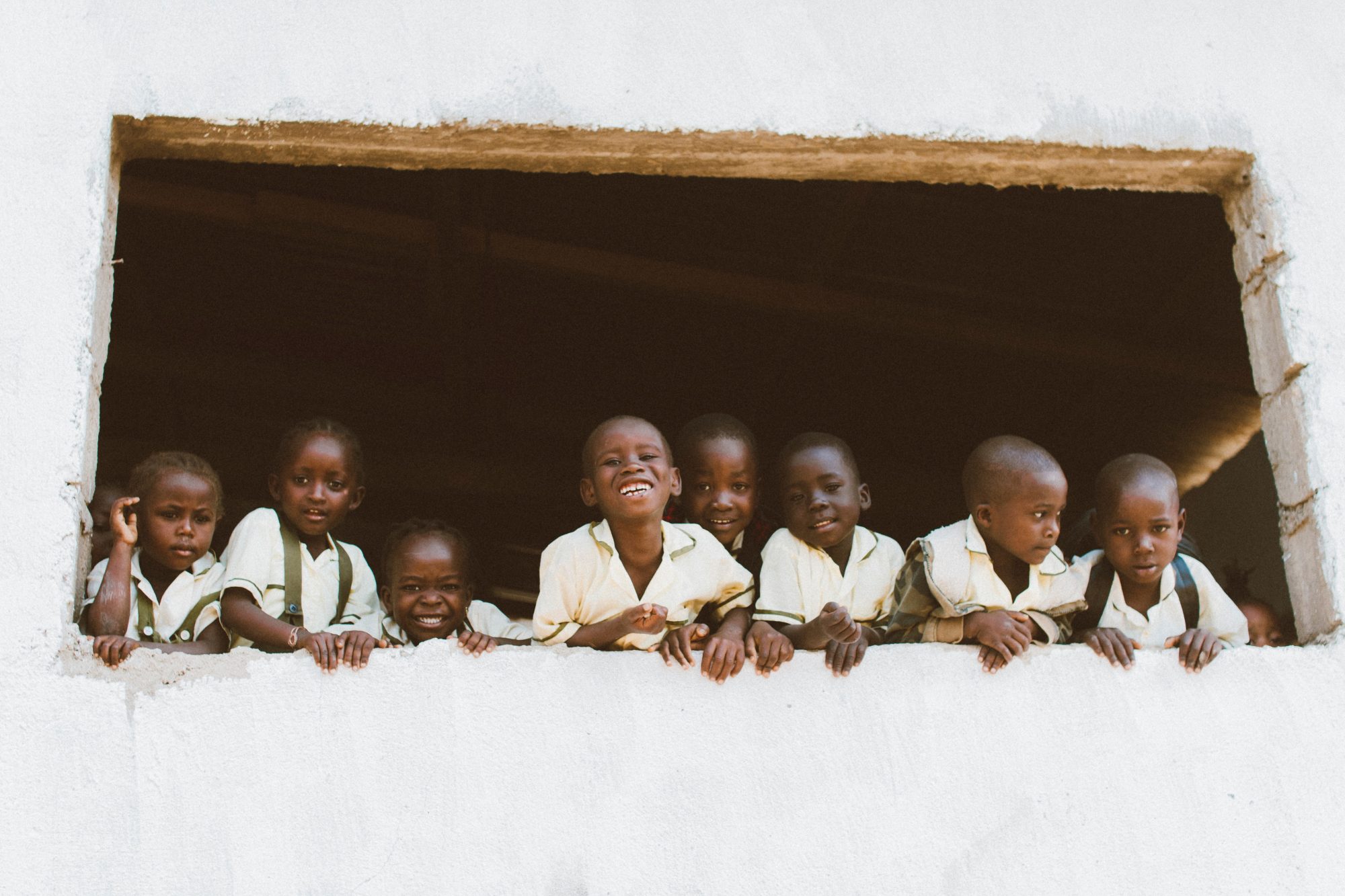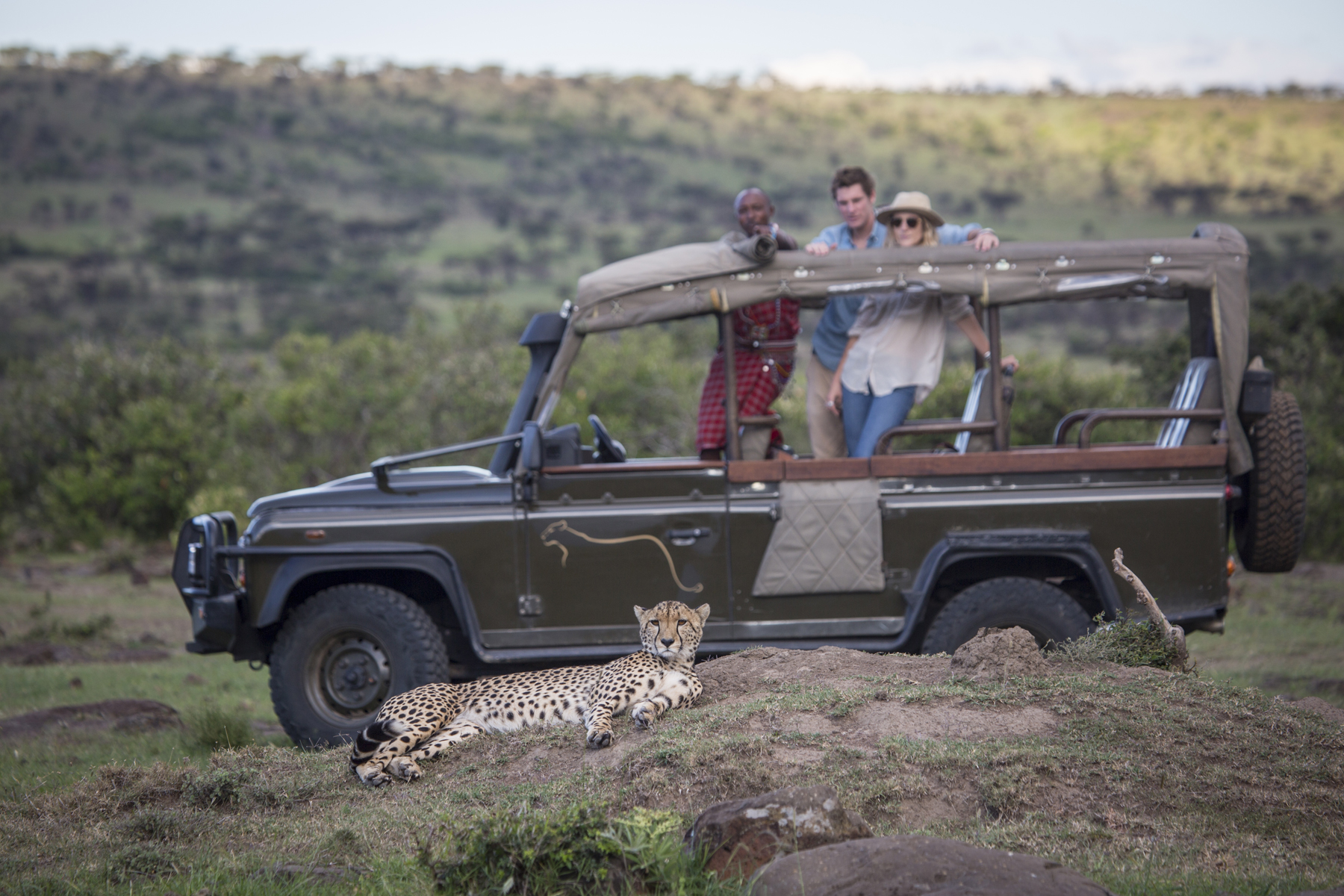 Sample Itinerary
DAY1
DAY2
DAY3
DAY4
DAY5
DAY6-7
DAY8
DAY9-10
Day 1
Arrival
On arrival at Jomo Kenyatta International Airport, you will be met by your driver-guide and transferred to Wilson Airport in time for your schedule flight to Samburu. Upon arrival in the Samburu, you will be met by your safari guide and transferred to your lodge with a game drive enroute.
Take the afternoon to enjoy a game drive and search for the 'Samburu Special Five': indigenous species only found in this area namely the Beisa oryx, the gerenuk, the Somali ostrich, the Grevy's zebra and reticulated giraffe. Before returning to your lodge for dinner, enjoy a safari sundowner.
Day 2
Samuburu
Your safari guide will brief you on the itinerary for game drives and activities for your full day in Samuburu. Exploring can be done on day game drives or night game drives discovering the nocturnal wilderness. You can also spend a morning or afternoon on a guided bush walk, getting away from the safari vehicle and discovering the sights, smells and small details of the bush.
Day 3
Saruni Rhino
Enjoy breakfast in camp before departing on your game drive to Saruni Rhino located in the Sera Conservancy. This protected area, which stretches over 30 000 hectares, is the first in East Africa to operate and own a black rhino sanctuary.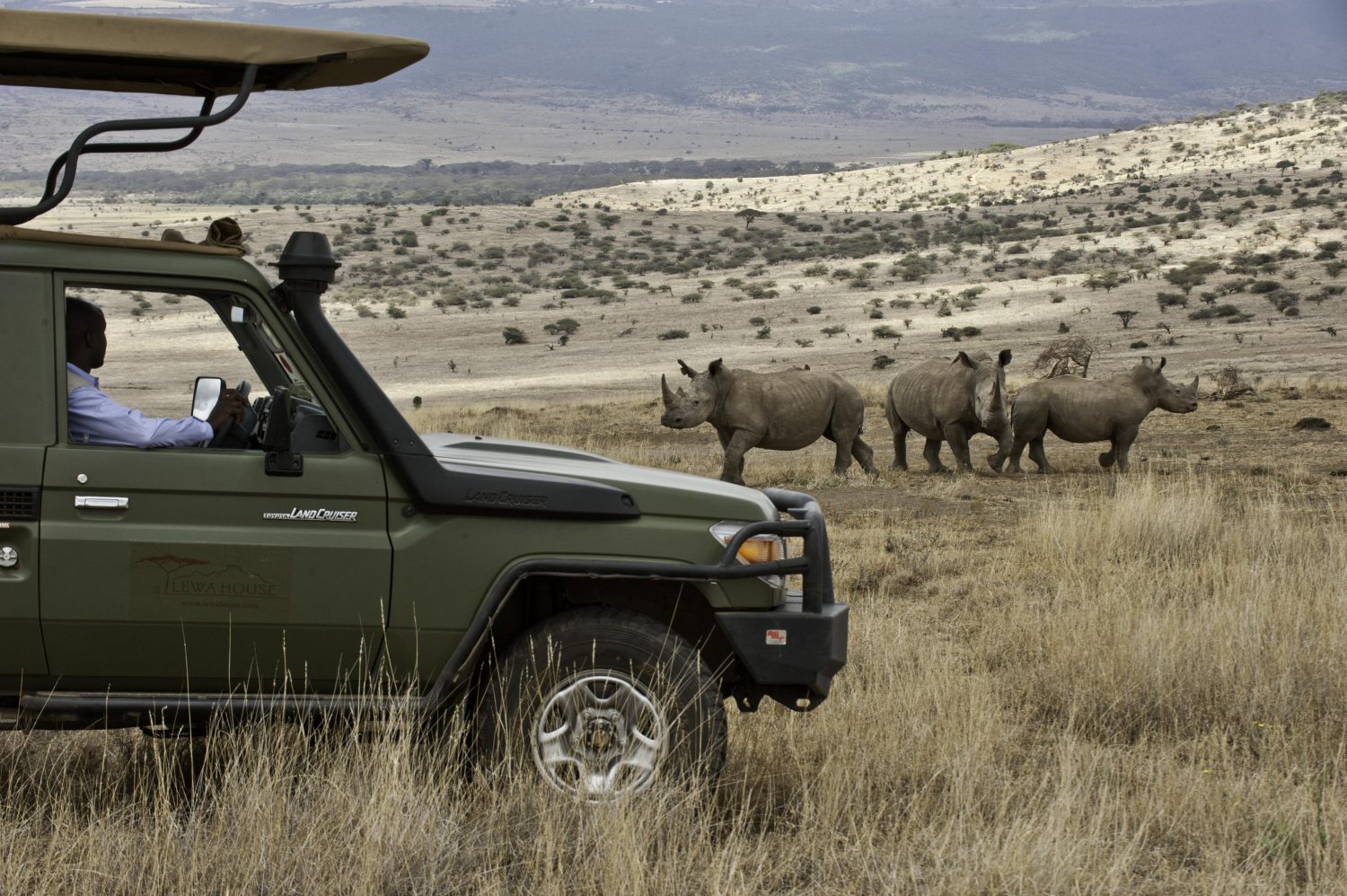 The conservancy covers an impressive expanse of wilderness featuring extraordinarily scenic landscapes including: the natural springs at Kisima Hamsini as well as the mountains of Longtopi, Ol Kanjau, Ol Doinyo and Warges, which serve as the perfect backdrop to view an iconic Kenyan sunset. Commonly spotted wildlife species include: grevy's zebra, black rhino, elephant, wild dog, lion, gerenuk, oryx, buffalo, and reticulated giraffe. On arrival at Saruni Rhino, check in to your safari banda before lunch and a relaxing afternoon in camp watching the wildlife enjoy the waterhole. Depart in the late afternoon for a game drive and safari sundowner before dinner under the stars at camp.
Day 4
Sera Conservancy
Your safari guide will brief you on the departing time for your morning game drive in Sera Conservancy with a bush breakfast. Today, you will experience the first Black rhino tracking opportunity in East Africa , getting 'up close and personal' to these gentle giants in their natural habitat. During the hours in which the transmitter is operational, your safari guide will accompany you will drive to within a short distance of the endangered Black rhino, leaving the vehicle on foot to track the rhino in the open bush. Spend the evening under the stars enjoying a lantern-lit bush dinner.
Day 5
Lewa Wildlife Conservancy
Following breakfast in camp, depart for Lewa Wildlife Conservancy with a game drive en route. Supporting the second highest density of wildlife in Kenya, the vast 9,500 square kilometres Laikipia plateau stretches from the slopes of Mount Kenya in the south east to the edge of the Great Rift Valley in the west.
The Lewa Wildlife Conservancy lies at the heart of Laikipia. The Conservancy is an international model for the conservation of wildlife through modern and sustainable methods, that include the traditions of the people living in the area. For the peoples living on the boundaries of the conservancy, Lewa has offered improved livelihoods through the provision of education, micro-credit programmes, community-managed water projects and access to health services. Enjoy a game drive or guided bush walk before returning to camp for dinner.
Day 6-7
Lewa Wildlife Conservancy
Your safari guide will brief you on the itinerary for game drives and activities for your full day in Lewa Wildlife Conservancy. Exploring the conservancy can be done on day game drives, on a guided bush walk, on horseback or on a camel trek.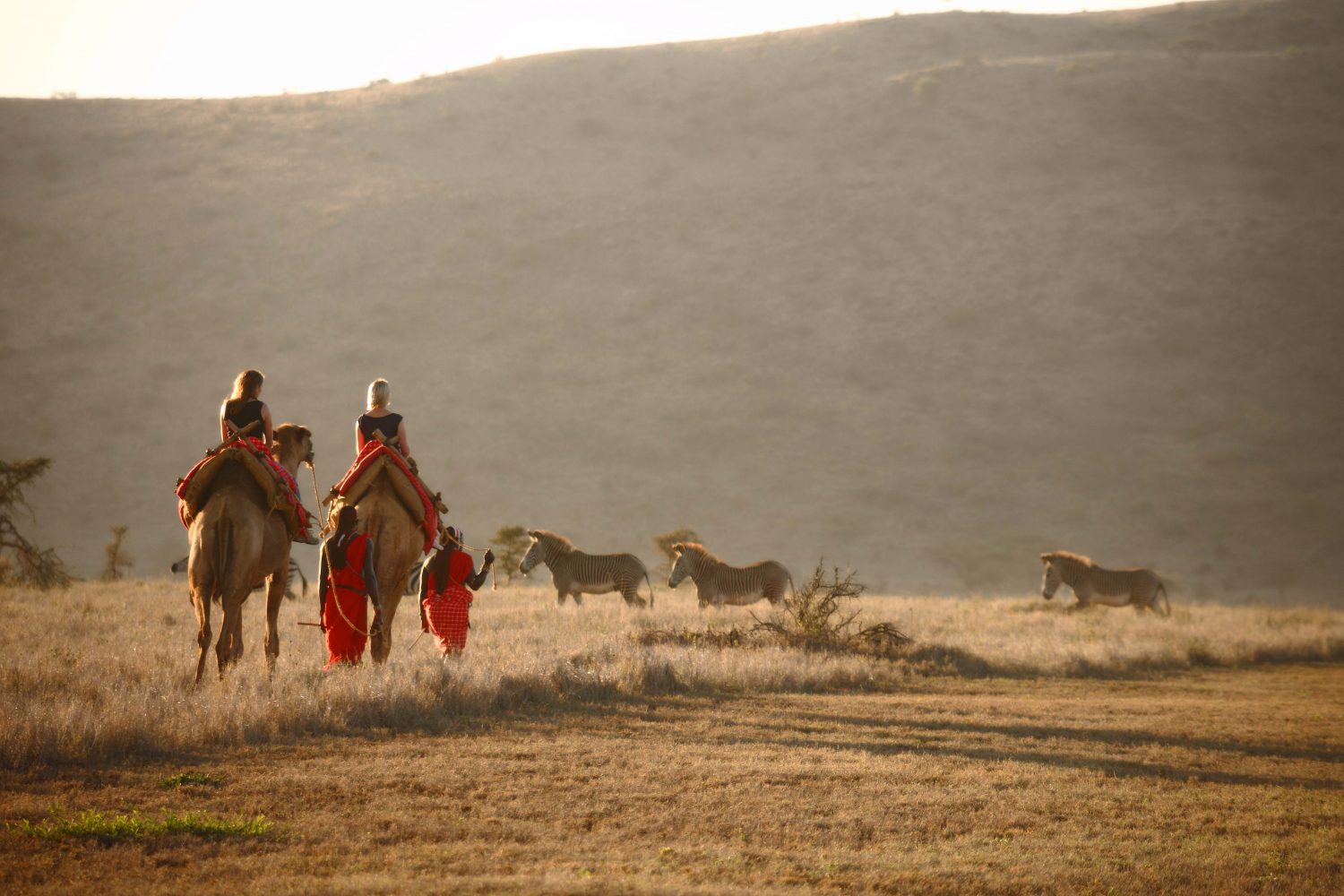 Discover the incredible conservation projects that have resulted in Lewa Wildlife Conservancy being home to the world's largest population of Grevy's zebra and over 130 endangered Black & White rhino. You may also opt to partake in a cultural community visit at Il Ngwesi Cultural Boma.
Day 8
Masai Mara
Following breakfast, you will be transferred to Lewa Airstrip for your scheduled flight to Mara North Airstrip, Masai Mara. On arrival at Mara North Airstrip, you will be met by your safari guide and transferred to your camp. Check in to your luxury safari tent before enjoying lunch in camp and an afternoon game drive exploring the Masai Mara.
Day 9-10
Masai Mara National Reserve
Your safari guide will brief you on the itinerary for game drives and activities for exploring Mara North Conservancy. Exploring the conservancy can be done on day and night game drives or on a guided bush walk. The vast open grasslands of the Maasai Mara are famous throughout the world as the host of the annual migration, when 1.3 million wildebeest and zebra cross from the Serengeti to the Maasai Mara in search of greener pastures from June to October. With high densities of both resident and transient populations of game including lion, cheetah, leopard, elephant, rhino, giraffe, hyena and over 450 species of bird, the Maasai Mara provides unrivaled game viewing throughout the year.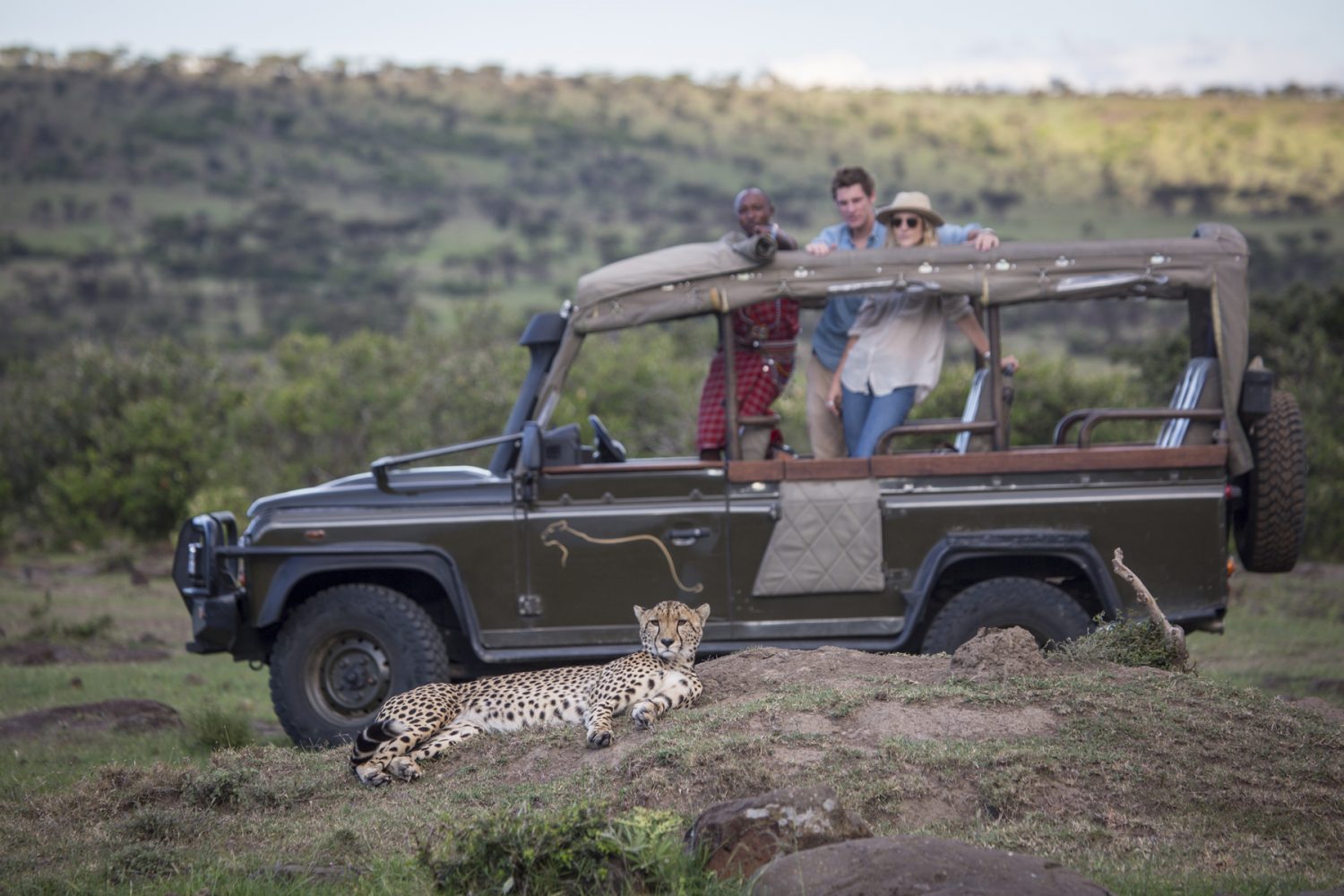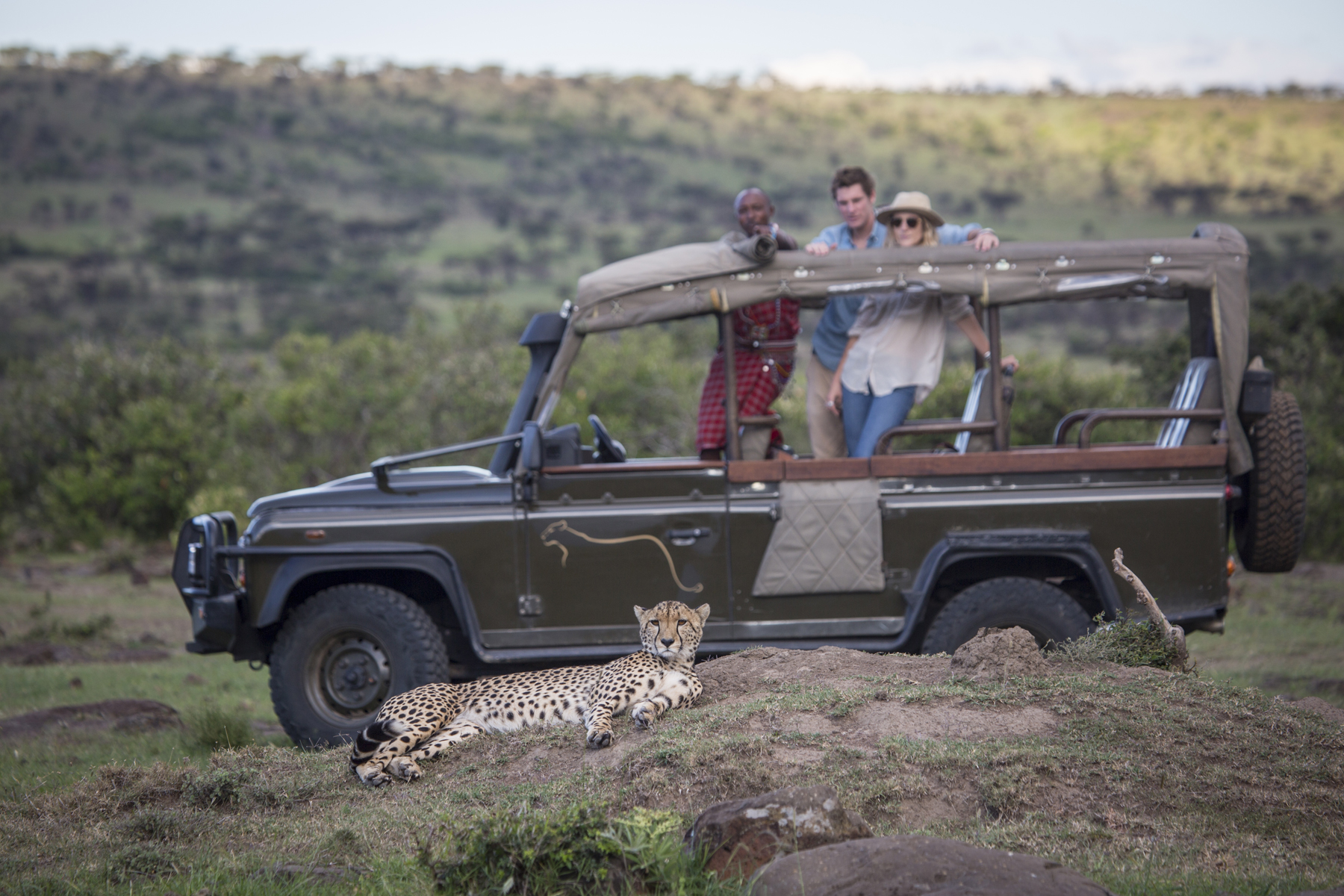 The 1510 square kilometres Maasai Mara National Reserve bordering Tanzania's Serengeti National Park is surrounded by approximately a dozen conservation areas. These conservancies have been established as partnerships between the private sector and local Maasai pastoralist landowners to ensure the conservation of the Great Mara-Serengeti ecosystem and the protection of the wildlife within it.
DAY 5
Lewa Wildlife Conservancy
DAY 6-7
Lewa Wildlife Conservancy
DAY 9-10
Masai Mara National Reserve
Call us
All our experiences are tailored to meet your every need.
+353-1-288-9355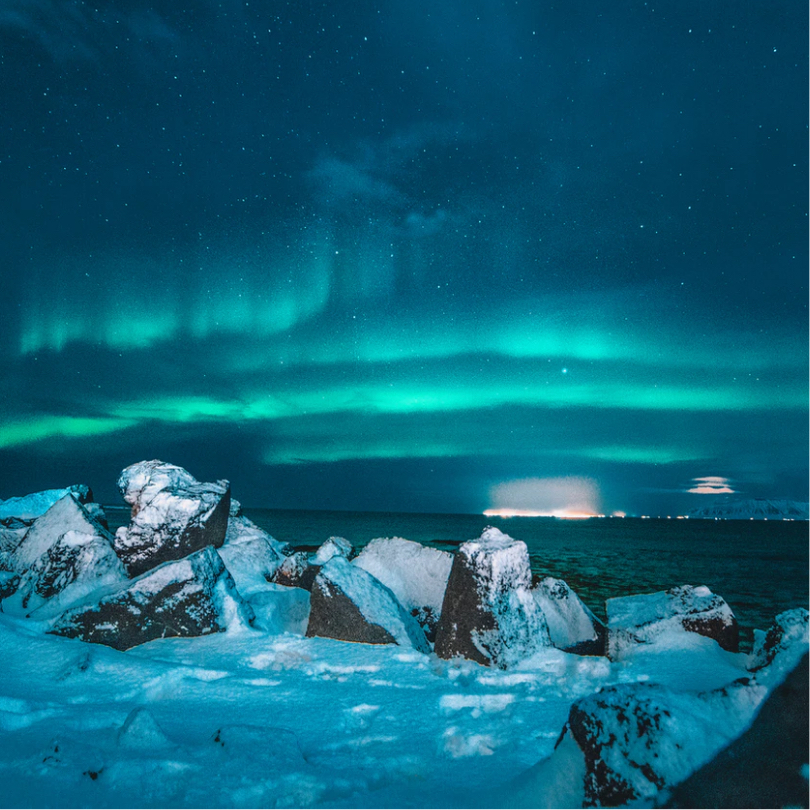 Made to measure
We are Experience
Designers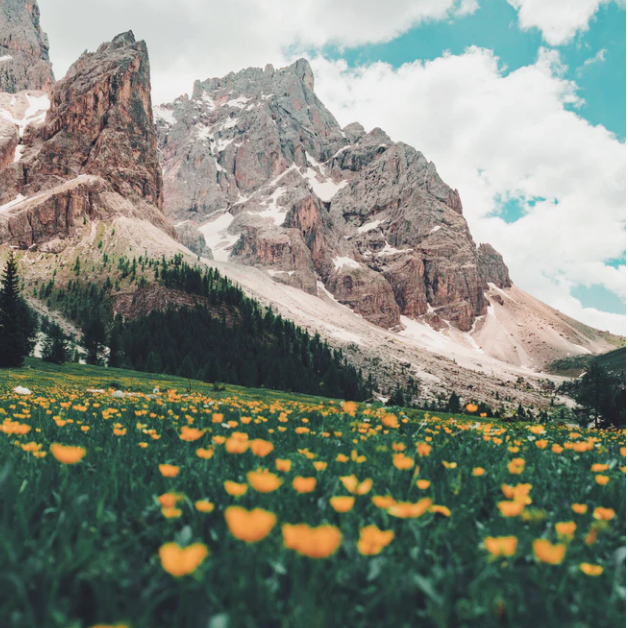 Our team of highly experienced travel designers will guide you from beginning to end as you embark on a tailor-made journey of distinction, enjoying truly exclusive and authentic cultural experiences. We can fulfil your bucket-list dreams.
Speak to us
Get the latest from Adams & Butler: Sign up to our Newsletter