Discover Ireland's lesser known Jewish past with Adams & Butler on their episode of the Irish Chronicles webinar series, "Jewish Ireland." Jewish people have lived in Ireland for centuries. The earliest reference is in the Annals of Innisfallen in the year 1079, which records the arrival of five Jews from over the sea to Killarney. Over the years, Jewish immigrants settled across the entirety of Ireland, but particularly in the cities of Cork and Dublin. During the "Jewish Ireland" webinar, embark on a journey to learn more about Jewish heritage in Ireland as well as its fascinating place in the country's history.
View Webinar

HERE
"Jewish Ireland Webinar" | Two-Time Emmy Award Director Valerie Lapin Ganley Discusses Her Film Shalom Ireland
Joining the webinar as a panelist will be acclaimed Jewish Film Director Valerie Lapin Ganley. Ganley is a two-time Emmy Awards recipient and several of her works revolve around anti-Semitism and Judaism. Throughout her career, she has celebrated her Jewish-Irish roots off the screen as well, serving on the Board of Irish Culture Bay Area, producer of the Irish Arts and Writers Festival, and as a screener for the San Francisco Jewish Film Festival. On the webinar, Ganley will be joined by Peter White and Ruti Lachs – two of Adams & Butler's leading Jewish historians.
In 2003, Ganley released her feature-length directorial debut, Shalom Ireland – a one-hour documentary about Ireland's remarkable, yet little known, Jewish community. This fascinating film chronicles the history of Irish Jewry while celebrating the unique culture created by blending Irish and Jewish traditions. From gun running for the Irish Republican Army during Ireland's War of Independence to smuggling fellow Jews escaping from the Holocaust into Palestine, Shalom Ireland tells the untold story of how Irish Jews participated in the creation of both Ireland and Israel. The film profiles several prominent Irish Jews including Robert Briscoe, the first Jewish Lord Mayor of Dublin; the renowned Talmudic scholar Rabbi Isaac Herzog, who served as the first Chief Rabbi of Ireland before becoming the first Chief Rabbi of Israel; and Rabbi Herzog's Belfast-born son, Chaim Herzog who became President of Israel. Today, as their population declines and their culture is in jeopardy of extinction, Irish Jews recently launched an effort to revitalize Dublin's once vibrant Jewish community.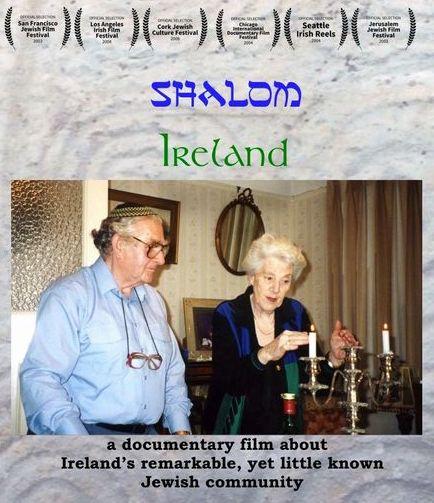 For Ganley, the making of Shalom Ireland was an unexpected journey back to the Irish-Jewish roots that she didn't even know she had. When she met her Irish-American husband-to-be, Michael, she sensed that their two cultures were very compatible, but only after the couple made a trip to Ireland in 1993, did she discover that Ireland had been an important stop on her family's journey from Eastern Europe to the United States, and that in 1894, her great grandparents were the first Jewish couple married in Waterford, Ireland. From this ironic discovery her search began, and the result is above all a sincere and touching film that weaves together heartwarming interviews with rare and often breathtaking archival material.
Shalom Ireland aired on RTÉ, Ireland's national TV broadcaster, and has screened at more than 150 film festivals and community events around the world.
More Information about Director Valerie Lapin Ganley
Valerie Lapin Ganley is a two-time Emmy Awards recipient whose credits include: KQED's Bay Window Emmy Award winning programs Price of Prosperity: Squeezed Out, and Heart of the Game; Not In Our Town, the story of Billings, Montana residents who joined together to fight against anti-Semitism and white supremacist activity, an award-winning program that aired on PBS and gained widespread acclaim as a model for how films can stimulate social activism; Digital Divide, a four-part PBS series that examines whether widespread computer use is creating new opportunities in education and the workplace or deepening social divisions of race and gender and between rich and poor, which aired on PBS; Livelyhood, a PBS series about the changing nature of work in America; We Do The Work, a series about the history, culture and issues facing working people; KCET's Dropouts, which won an Emmy Award; and KCET's Price of Progress.
Jewish Experiences in Ireland
From Dublin to Cork, there is a plethora of Jewish heritage and history to explore. Join Ruti Lachs in Cork City to uncover the Jewish experience in Ireland's culinary capital. Lachs is a musician, music teacher, community musician, researcher and writer based in County Cork. She has produced the award winning video Cork Jewish Culture Virtual Walk and has written a musical play set in Cork city's Jewish community in the early 1900s. She plays klezmer music on accordion and trombone, sings Yiddish songs, performs one-woman shows, runs music workshops for children and adults and teaches piano. Her inside knowledge and deep research of Cork's Jewish community and culture make her tour of Jewish Cork both historically and culturally interesting and fun.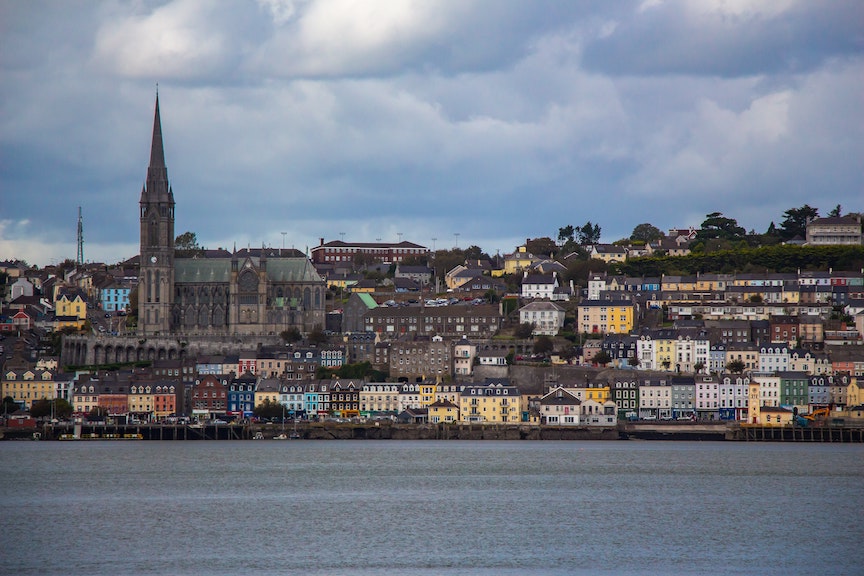 In the Irish capital, join Peter White and discover the past and present circumstances of Dublin's Jewish community. Learn about the role of Jews like the British Jewish politician Baron Lionel de Rothschild and rabbis in New York to offer relief aid during the Great Potato Famine and Irish Jews like Estella Solomons who played a major role in the Easter Rising or Easter Rebellion of 1916 and the Irish War of Independence of 1919-1921.
Jewish Itineraries
While every itinerary curated by Adams & Butler is bespoke and tailormade in nature, it is important to get a taste of the Jewish experiences and holidays we offer in Ireland. Enquire to embark on your unique journey through Ireland with Adams & Butler…
View itineraries by clicking on the titles below:
---
Back to Blog listing