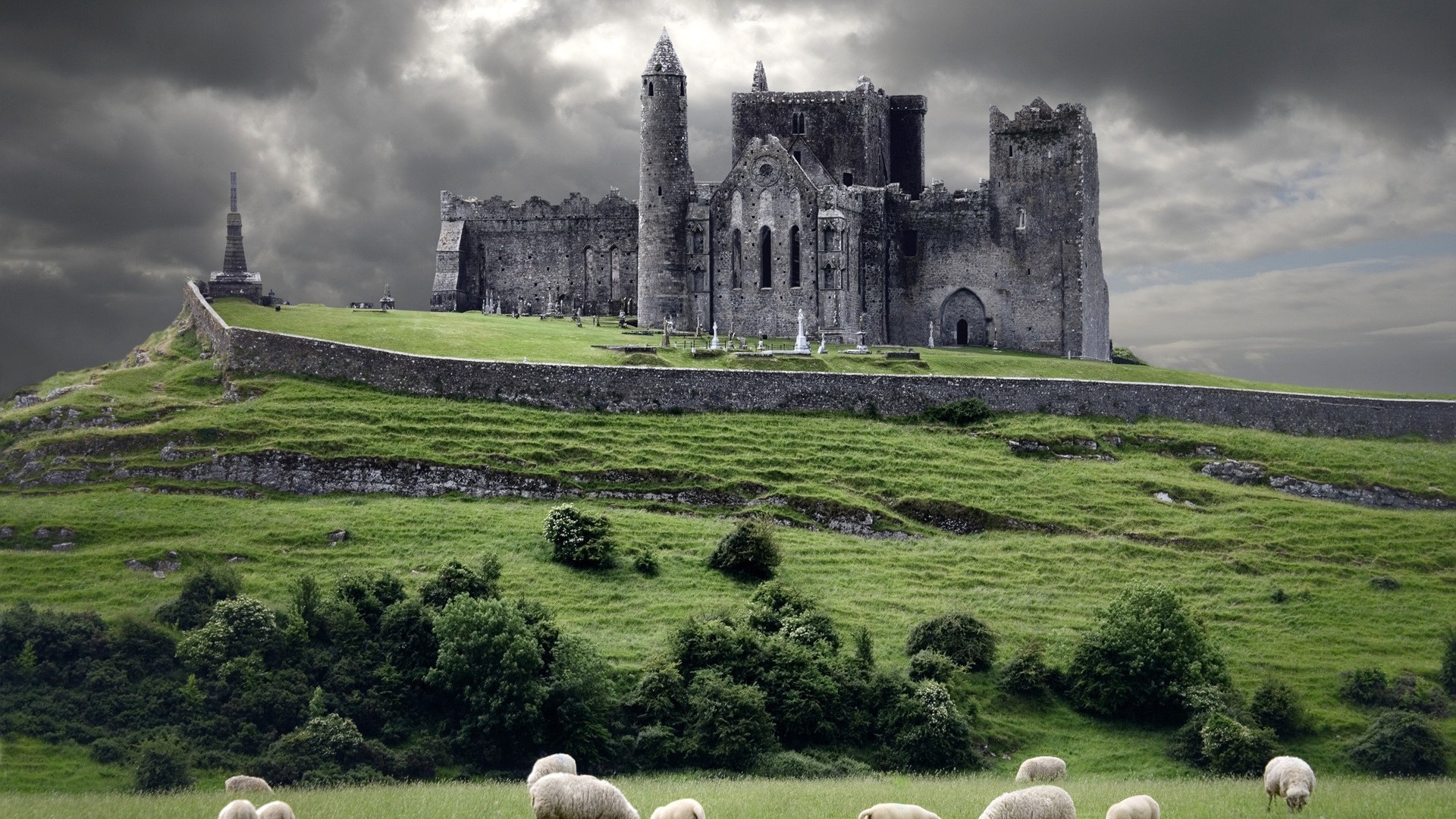 Ghost Tour of Ireland - Haunted Houses, Hotels & Castles
Myths, Phantoms & Hauntings of the Emerald Isle- A tour of the more haunted sites of Ireland, visiting historic houses, glorious gardens and splendid scenery.
Highlights
Visit some of the most haunted sites in Ireland.
Tour through beautiful countryside and along parts of the dramatic Wild Atlantic Way.
Hear tales of ghost, goblins, and hauntings that have transpired across Ireland.
Visit castles and historic houses, each with a fascinating story to tell.
Dublin, Wicklow, Co. Monaghan. Laois, Galway, Connemara
Stay in top Irish hotels and castle properties.
Experience Overview
Ireland, an enchanted isle of mist and mysteries. Where better to explore ancient pagan rites of the druids, visit altars where awful and unspeakable practices were performed in past eras, and visit abbeys, castles and country houses, haunted by uneasy spirits of the past. Explore little country graveyards were those who are long-buried rise up on Halloween. Hear tales of the paranormal from those who have experience of the inexplicable. Meet some of Europe's friendliest people and enjoy the beautiful, unspoiled countryside. Bask in the comfort of charming old inns, sample delightful food and listen to seanchaithe tell tall tales of headless horses and phantom carriages, of pookas and fairies, of witches and enchantment.

You'll hear about the Banshee - the Irish ghost with the dreadful, wailing voice. Descriptions of her appearance vary from story to story, from an ugly old hag to a beautiful young woman, but all agree that the creature's blood-curdling voice can be heard three times before someone dies. And then of course, there are the locations and buildings said to be haunted.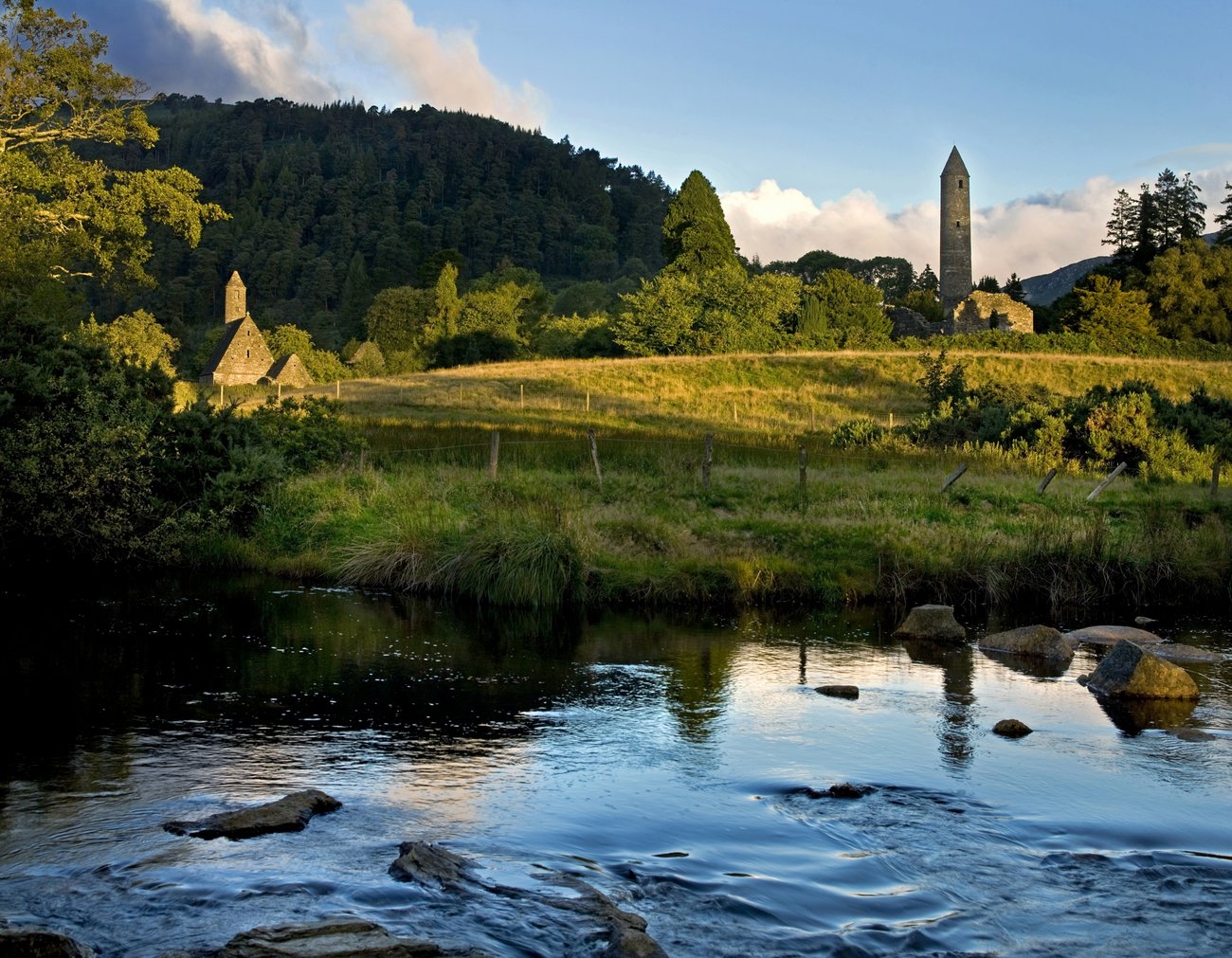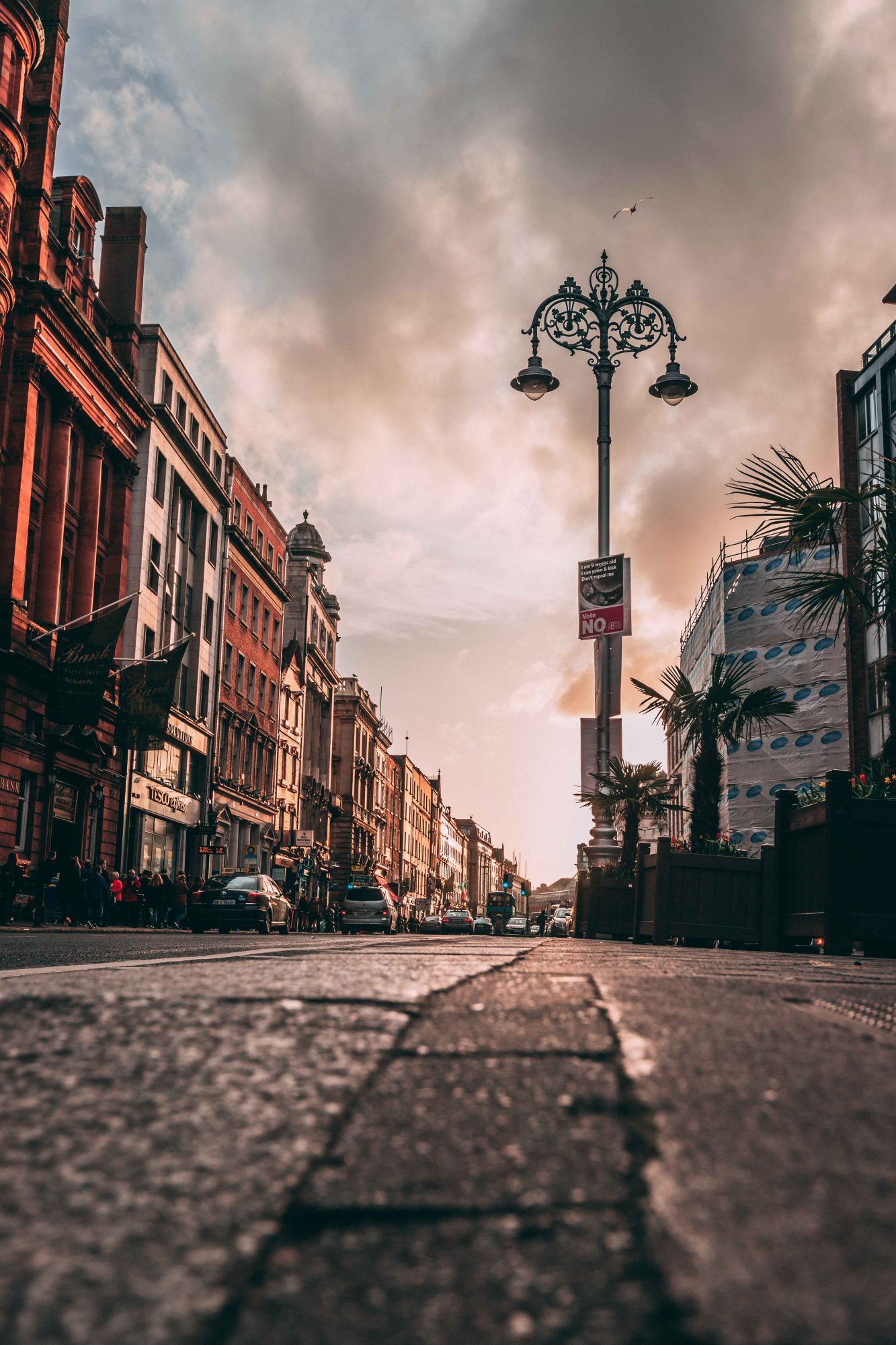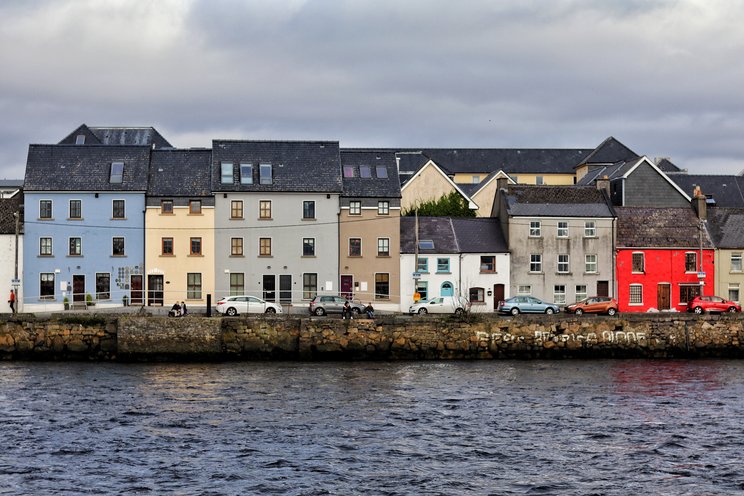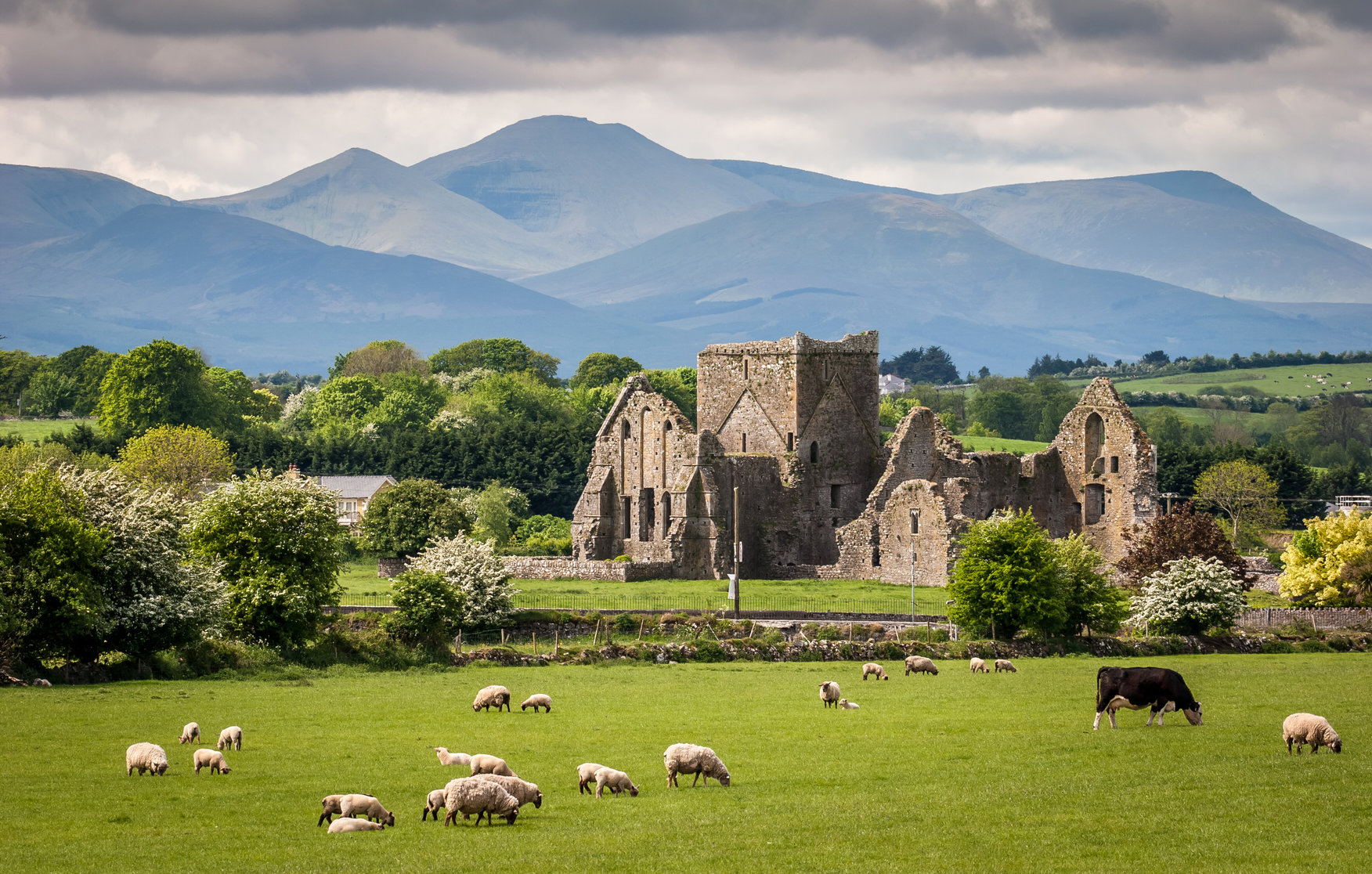 Sample itinerary
DAY1
DAY2
DAY3
DAY4
DAY5
DAY6
DAY7
DAY8
DAY9
DAY10
Day 1
Dublin & Ghosts
Arrive into Dublin Airport and enjoy a private transfer to your hotel. Begin with a familiarisation tour of Dublin's fair city – your walking tour will take in the beauties of this fine Georgian city as well as exploring some of the more haunted sites. Explore a spooky house in Henrietta Street; check out the gruesome history of the elegant Dublin Castle; survey the tombs of St Patrick's Cathedral; spot Jonathan Swift, author of Gulliver's Travels, amongst the bookstacks of Marsh's Library. Visit St Michan's Church where Handel first performed the Messiah & the bodies of people who died in the 15th century are perfectly preserved for all to see. Take in Kildare Street, where Bram Stoker, author of Dracula lived. Opt to stay at the Shelbourne Hotel. The Shelbourne is said to be haunted by a young girl by the name of Mary Masters. Mary passed away from cholera in the hotel in the nineteenth century. Ever since then countless people all through the years have seen the ghost or experienced something that they can't explain.
The Hell Fire Club is the popular name given to the ruined building at the top of Montpelier Hill in Co Dublin where the Devil is said to have appeared.
In Dublin (where author of Dracula, Bram Stoker, was born), visit St Michan's Church where the bodies of people who died in the 15th century are perfectly preserved for all to see.
Day 2
Kilmainham Gaol
Today you will be visiting the notorious Kilmainham Gaol. If you have any desire to understand Irish history – especially the juicy bits about resistance to British rule – then a visit to this former prison is an absolute must. Prisons are famously haunted buildings, and Ireland's most famous prison is no exception. This threatening grey building, built in 1796, played a role in virtually every act of Ireland's painful path to independence, and even today, despite closing in 1924, it still has the power to chill. Numerous reports of paranormal activity on the grounds of Kilmainham have been reported throughout the years. Following your visit to the prison, take the remainder of the day to explore the Irish capital on your own. In the evening, take the opportunity to experience other spirits… that is the spirits of Irish pubs! Enjoy a traditional music pub tour of Dublin, where you will interact with locals and indulge on a crisp Guinness beer all the while enjoying the folklore of years past.
Day 3
Glendalough & Wicklow Mountains
Today, meet your driver guide in the lobby of your hotel. He will be with you for the remainder of your time in Ireland. Spend the day exploring County Wicklow, Powerscourt House and the sacred valley of Glendalough. This region hosts an abundance of folklore. Not only does the ghost of Kathleen float beneath the choppy waters of the lake beside St Kevin's 6th Century monastery, but also hangman, Hempenstall roams the fog-filled Wicklow mountains at dusk and dawn. Be sure to also visit Wicklow Gaol, which housed prisoners for decades; some of whom allegedly continue to meander through the corridors today.
Wicklow Gaol, which has a reputation of being one of the most haunted places in Ireland and as it housed prisoners from Ireland's various rebellions against British rule, it's not surprising. There have been sightings of a woman in 19th-century dress and a little girl who appears in the schoolroom.
Day 4
County Monaghan
Depart Dublin for Co. Monaghan, this is where the beautiful Castle Leslie is located. Visit Dún na Rí Forest Park along the way. With moss covered woods and mist enwrapped, towering green trees, this forest recalls memories from the haunting, enchanting forests of a fairy-tale novel. Roam through the trails carved by roots and vines of the forest's ancient inhabitants. However, be weary of the spirit of Cú Chulainn, who haunts these lands since his death defending Ulster against the armies of Queen Maeve.
Day 5
Castle Leslie
Take today to roam the eerie halls and noteworthy grounds of Castle Leslie. Castle Leslie is set amid 1,000 acres of remarkable scenery and has been home to the Leslie family for over three centuries. Several prominent faces have lodged at the castle over the years such as W.B. Yeats, Paul McCartney and Mick Jagger. The Castle offers a myriad of activities and pursuits for guests to partake in, including equestrian facilities, falconry, fishing and cycling. However, in the evening, be sure to check out the infamous Red Room, a room said to be haunted by Norman Leslie who died during WWI. Allegedly, his mother Lady Marjorie was sleeping in this room one night and awoke to see his ghost standing near the foot of her bed, looking through some letters. After a while, he turned to her, smiled, and then faded away. Many other anomalies have been reported by visitors of the castle, such as bells ringing by themselves and strange apparitions wandering down corridors.
Day 6
Ireland's most haunted Castle
Make your way south to Ballyfin Demesne. Along the way you will visit one of Ireland's most haunted sites, Leap Castle. Leap Castle certainly is home to many secrets of a dark and mysterious past. Over 400 years ago in what is now known as the "Bloody Chapel" a shocking murder occurred between one brother and his priest brother during high mass. Another source of evil at Leap Castle is a hidden ubliet (dungeon) located off the bloody chapel. It was a small room with a drop floor. Those who were forgotten within this room suffered unimaginable pain and misery until their death. Around c.1900 workmen who were hired to clean out the ubliet made a hideous discovery, human skeletons laid piled on top of each other. Because of its extremely bloody history Leap Castle has always had a reputation for being haunted, a reputation so strong local people avoided it at night. Completely gutted by fire, Leap Castle was boarded up and its gates were locked for over 70 years. Locals have described seeing the windows at the top of the castle "light up for a few seconds as if many candles were brought into the room late at night". The castle laid in ruin for years.
Day 7
Ballyfin Demesne
Today, enjoy the grounds of Ballyfin. The boutique Relais & Chateaux property boasts a plethora of activities to partake in, from falconry and archery to boating and fishing. If you opt to take your dose of the spooks today, venture to Kinnitty Castle. It's said to be haunted by the 11th Earl of Kildare and is most famous for its long and turbulent history. The castle was destroyed in 1209 and was later rebuilt by the Norman's in 1213.
Day 8
Galway city
Venture to the Galway today. En route, visit Clonony Castle, a 16th-century Tudor castle built with all the usual features for the period, including a murder hole, mysterious passages, and a three-story tower. It was given by King Henry VIII to Thomas Boleyn in exchange for the hand of his daughter, Anne. Anne's two cousins (also cousins of Queen Elizabeth I) lived there and were buried on the grounds just a hundred feet from the castle, a fact only re-discovered in 1803. There have been many reported sightings of the ghost of a skeletal being known as 'The Thin Man' atop of the tower, an eerie hazy glow surrounding him. Spend the remainder of the day exploring the musical capital of Ireland, Galway. Numerous landmarks and places of historical significance are scattered throughout the City of the Tribes, and one of its best known is The Long Walk. Built as an extension of the vibrant city quays and situated near the well-known Spanish Arch, The Long Walk has served as a favourite walking destination for three centuries. Immortalized in song and works of art, an air of romanticism surrounds of the area. Stories of the strange and unexplained have also been told about this picturesque promenade, and many locals claim the place is a hotbed of hauntings.
Day 9
Connemara
Experience the wild Atlantic way, as you explore Connemara. Connemara is the area of Western Galway and South Mayo bounded by the Atlantic and Lough Corrib. It is an area beloved by artists and poets, who find magical inspiration in its wide-open bogs and towering cloud-capped mountains. Cottages nestle into hillsides where wild looking sheep with thick fleeces and great curling horns freely graze. The rugged coastline is punctuated with little fishing villages. Connemara translates as 'Inlets of the Sea' and the roads along the peninsula's filigreed coast bear this out as they wind around the small bays and coves of this breath-taking stretch of the Wild Atlantic Way. While in Connemara, you will visit an oyster farm and partake in a tour and tasting. A picnic lunch will follow this experience, allowing you to further indulge on the fresh oysters, lite sandwiches, and of course a glass of bubbly! Take the remainder of the afternoon to continue explore Connemara, and perhaps visit the famed Kylemore Abbey. The Abbey served as the backdrop for the plight of the Benedictine Nuns, who were forced out of Belgium during WWI. Return to Galway in the evening.
Day 10
Departure
Venture to Shannon Airport for your departure flight home.
DAY 3
Glendalough & Wicklow Mountains
DAY 6
Ireland's most haunted Castle
Call us
All our experiences are tailored to meet your every need.
+353-1-288-9355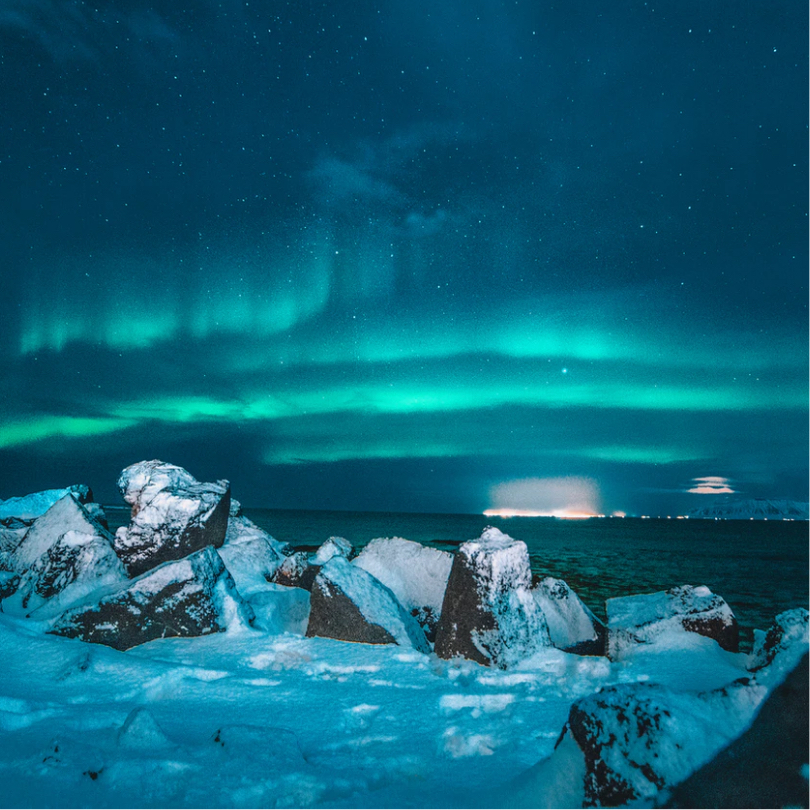 Made to measure
We are Experience
Designers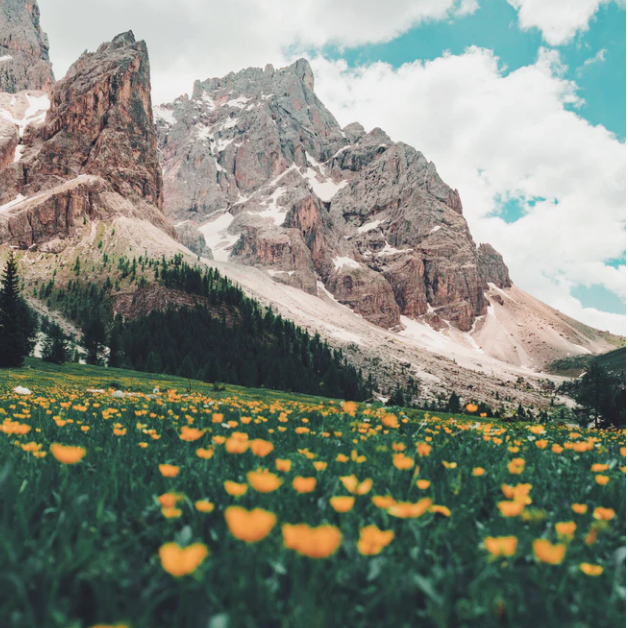 Our team of highly experienced travel designers will guide you from beginning to end as you embark on a tailor-made journey of distinction, enjoying truly exclusive and authentic cultural experiences. We can fulfil your bucket-list dreams.
Speak to us
Get the latest from Adams & Butler: Sign up to our Newsletter