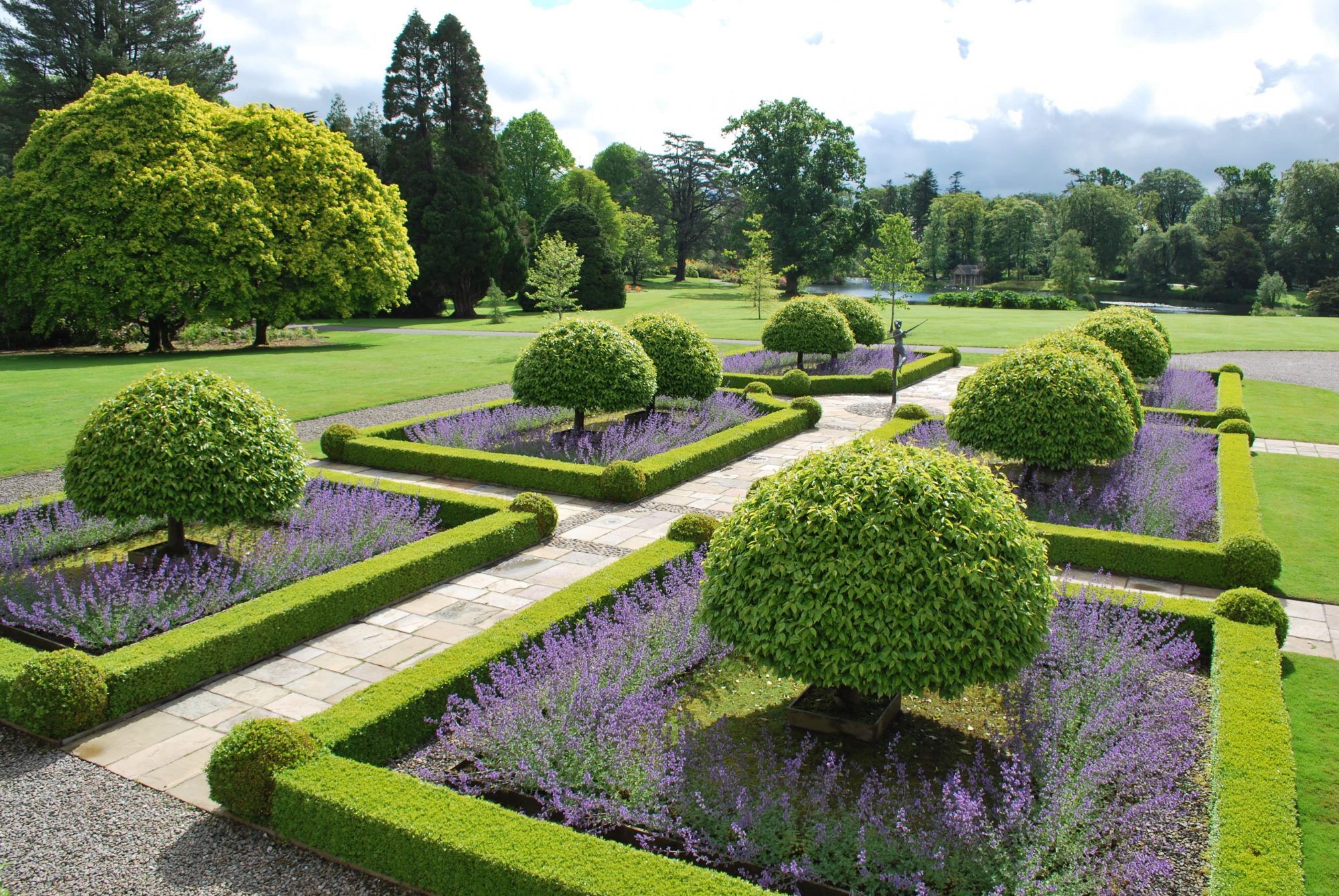 Ireland's Gardens and Historic Homes
Lose yourself in the riotous colour and quirky charm of Ireland's most impressive gardens and historic homes, while also meeting the people who live within and care for them.
Highlights
Private Walking tour of Dublin City
Private visit at the Jameson Family's ancestral home, including lunch and a tour of their house and gardens.
Visit to the Breath-taking Cliffs of Moher
Private Oyster Farm Tour & Tasting
VIP experience at Birr Castle where you will be hosted for lunch by the Earl and Countess of Rosse in their own home.
Dublin, Wicklow, Cork, Kerry, Galway, Mayo, Kildare
Gardens & natural landscapes
Gourmet dining & whiskey tasting
Experience overview
Ireland is a paradise for plant-lovers, as well as those intrigued by the historic homes associated with many of our magnificent gardens. During this tour, lose yourself in the riotous colour and quirky charm of Ireland's most impressive gardens and historic homes, while also meeting the people who live within and care for them.
Blessed with a mild temperate climate and fertile soil, Ireland has a great variety of gardens that will charm even the most exacting gardening enthusiast. Tidy city gardens planted with imagination, formal gardens on an epic scale, wild gardens, walled gardens, sub-tropical gardens, even Japanese gardens – each one is uniquely beautiful, with its own story to tell. As you tour from one garden to the next you will travel around the island through mountainous areas, the rolling landscapes of river valleys, and seascapes while taking in some stunningly unspoilt parts of Irish countryside. Visit some of the finest gardens, historic mansions and splendid medieval ruins, as well as wonderful little shops in the cities and villages along the way.
Due to our temperate climate, with no lack of rainfall our gardens offer something to enjoy all year round, especially our ever more popular kitchen gardens. However, if you are looking to be wowed by endless magnificent blooms, the best time to visit is from Spring to early Summer. By late June there is a lush beauty in most gardens that will delight all.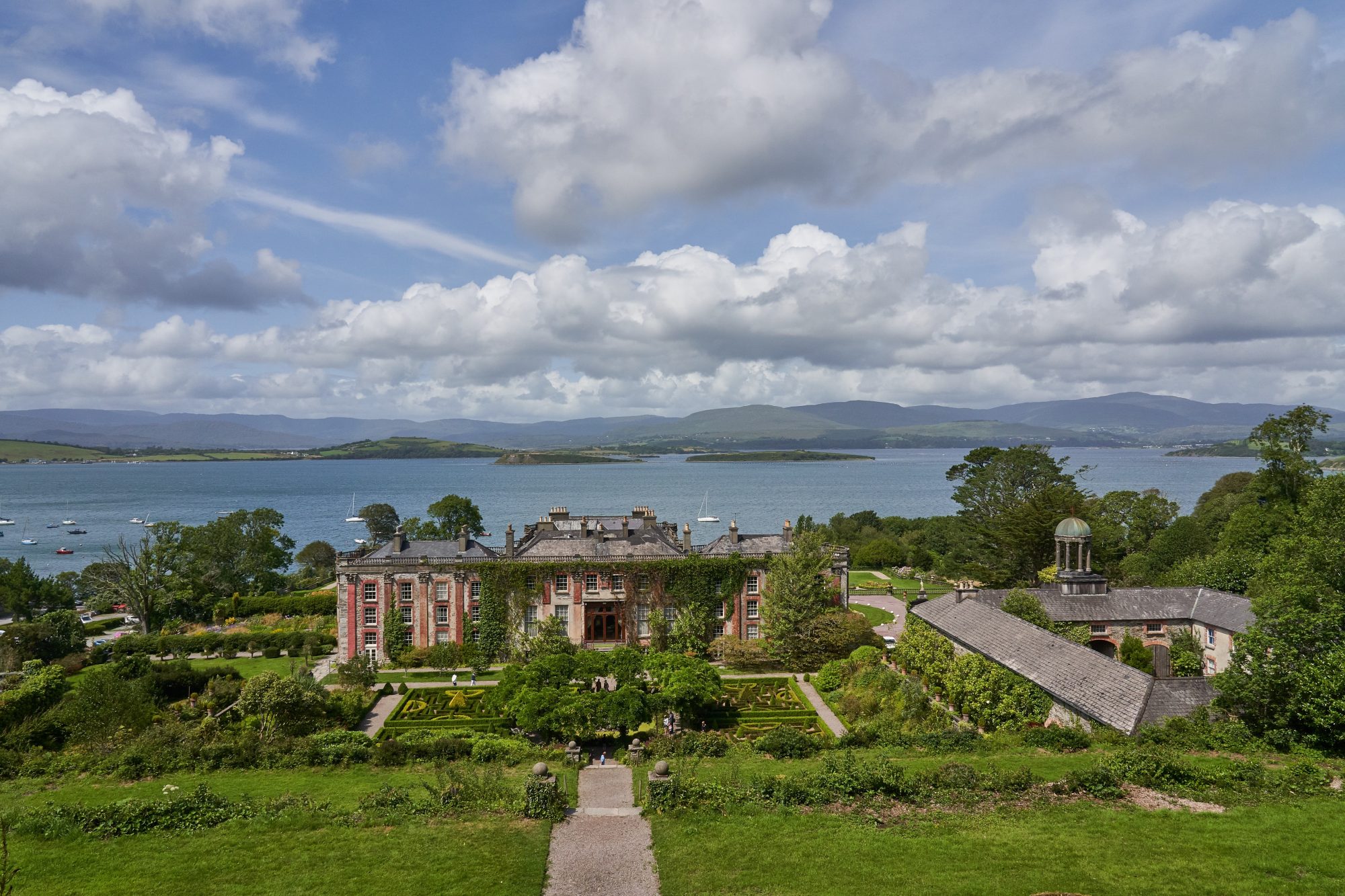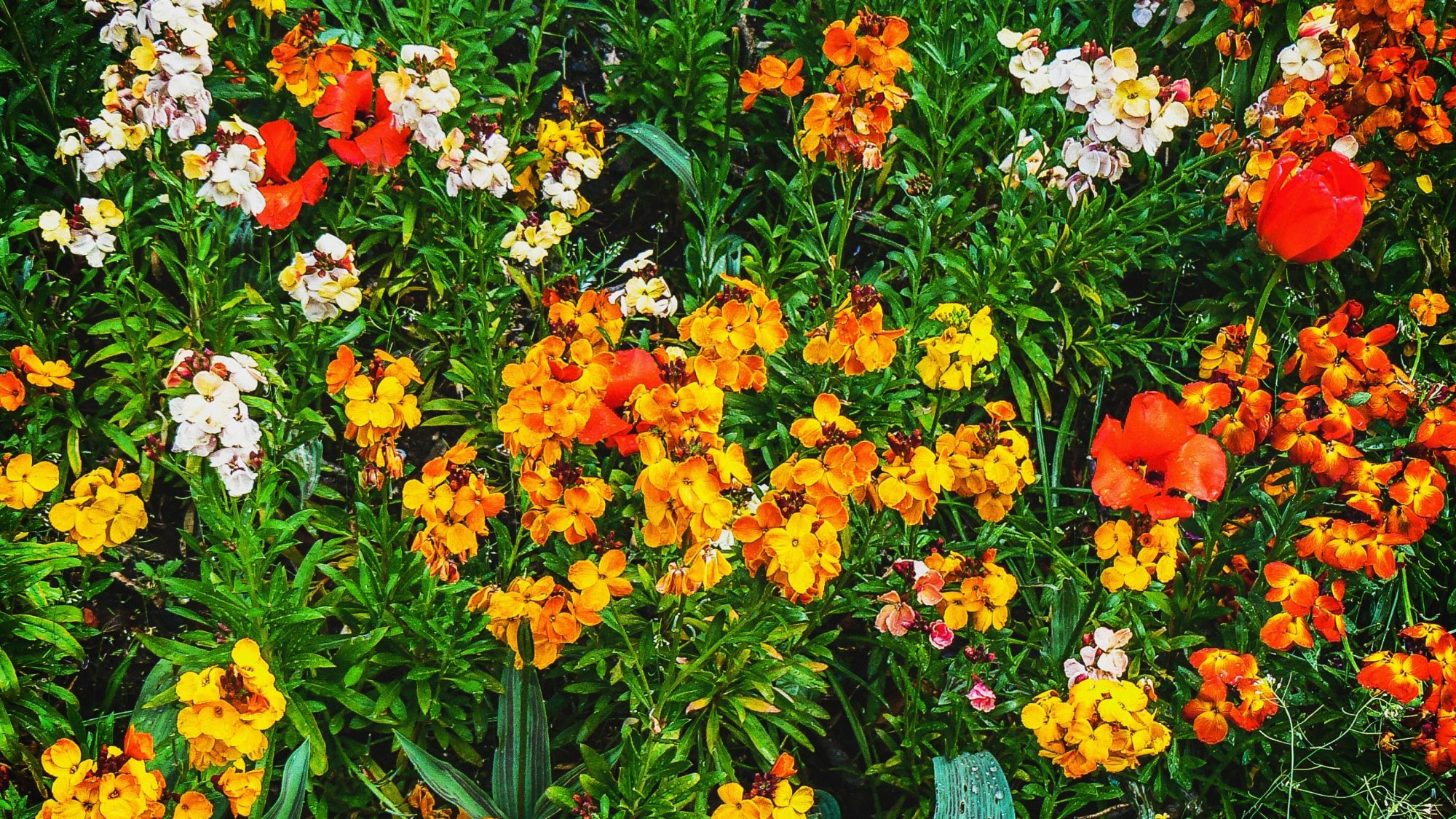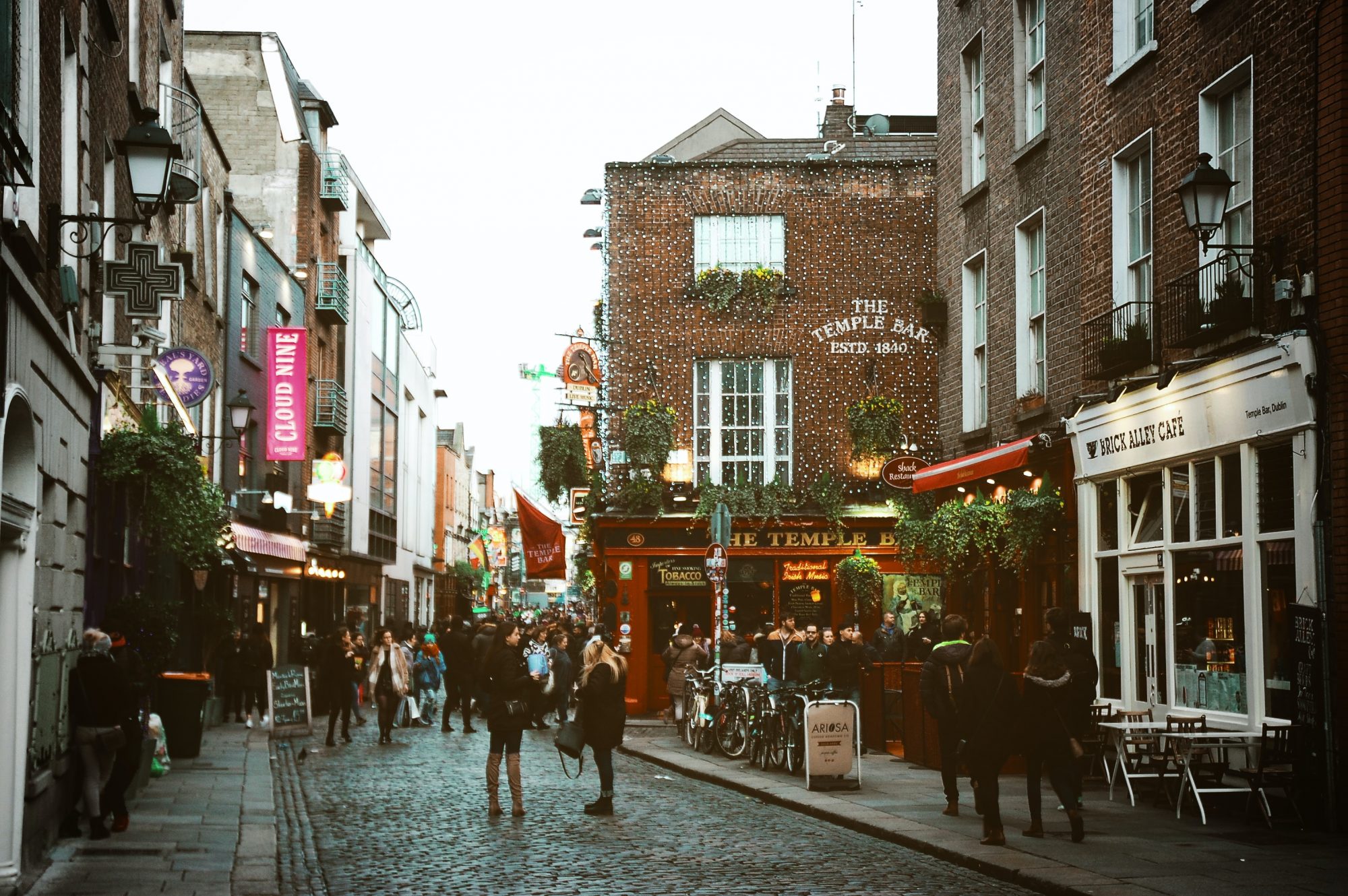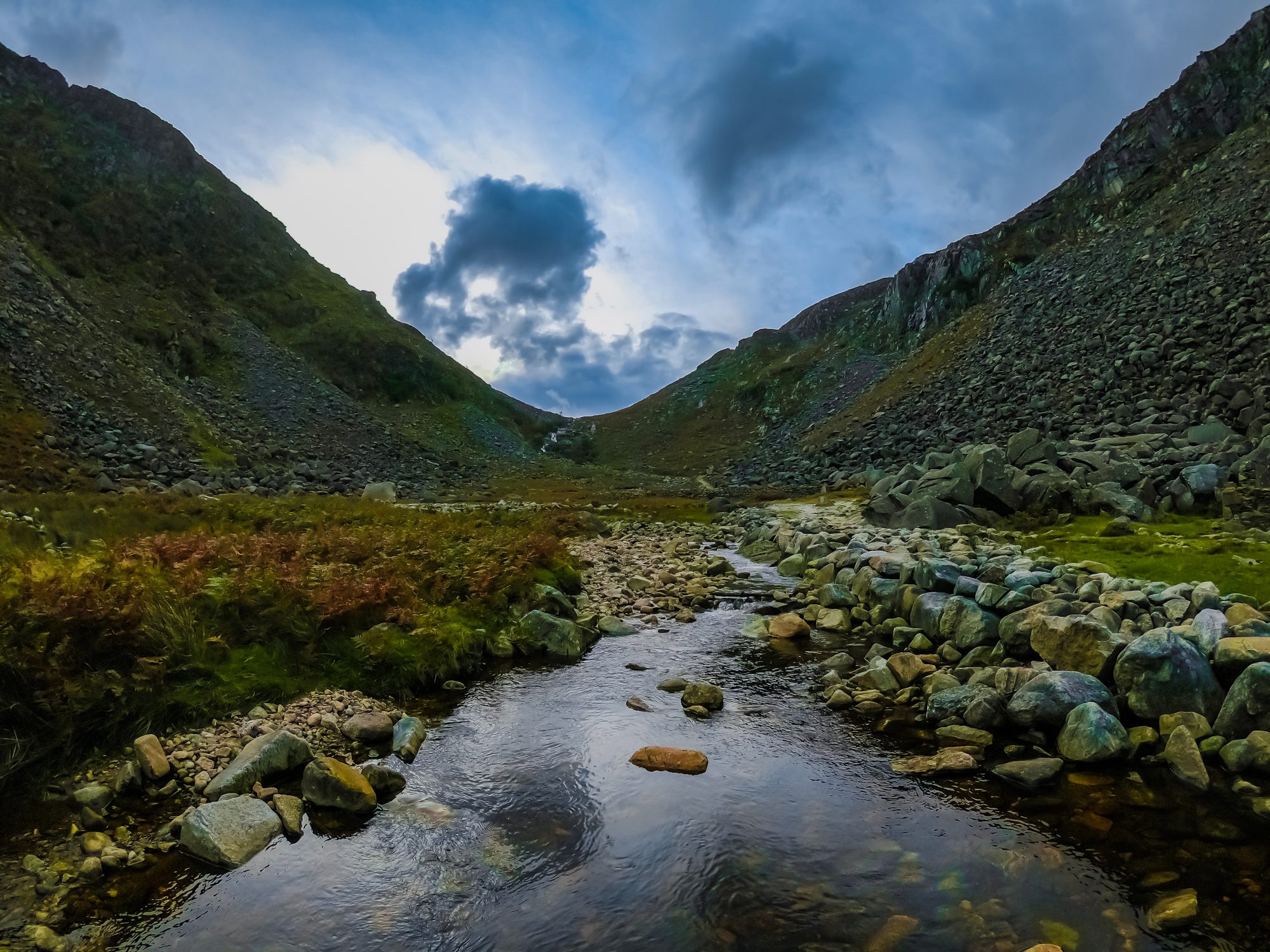 Sample itinerary
DAY1
DAY2
DAY3
DAY4
DAY5
DAY6
DAY7
DAY8
DAY9
DAY10
DAY11
Day 1
Dublin
Welcome to Ireland! On arrival into Dublin Airport, be met by your driver at the arrival hall and enjoy a comfortable transfer to your centrally located hotel. Meet your walking guide at the lobby of your hotel this morning and start your Irish journey with a tour of the highlights of the capital. Discover the historic city's main sites, such as the bohemian Temple Bar district, and Dublin Castle. Immerse yourself in Irish history and hear music and stories that make Ireland's capital city so unique. Take the remainder of the day to rest, relax and acclimatise.
Day 2
Dublin
Enjoy exploring Dublin further at your own leisure this morning. Two wonderful gardens to explore include the National Botanic Gardens and Iveagh Gardens.
At the heart of Ireland's horticultural history lies the Botanic Gardens, a place of pilgrimage for gardeners in Glasnevin, Dublin city. Admire exquisitely restored glasshouses, explore Victorian plant houses, a Palm House and a labyrinth of flower-filled borders and tranquil wooded walks at this urban oasis.
Iveagh Gardens has acted as a cultural centre for Dublin's citizens since the 19th century when for a time the space was owned by the Guinness family. Positioned right at the heart of Dublin's thriving commercial centre, the gardens blossom in a cascade of colour. Marvel the exotic tree ferns that create a sense of wonder in the Secret Garden, while a miniature copy of London's Hampton Court Maze is another must-see.
Day 3
Dublin, Wicklow
Meet your driver guide at the lobby of your hotel this morning and leave the chaos of the city behind as you begin exploring the Irish East coast, best known as the Garden of Ireland.
Just south of Dublin, County Wicklow is a wild pleasure garden of coastline, woodland and mountains. Take your time exploring two splendid houses and gardens today, Killruddery and Powerscourt House and Gardens.
A truly magnificent combination of the aristocratic themes of French and Italian formal gardening. Powerscourt Gardens stretch over 47 acres and offer visitors a sublime blend of formal gardens, sweeping terraces, statues and ornamental lakes, secret hollows and rambling walks. Designed from 1731 onwards, with the desire to create a garden which was part of the wider surrounding landscape, the gardens are now composed of The Walled Garden, The Italian Garden, The Dolphin Pond, The Japanese Gardens, Pets Cemetery and Pepperpot Tower, among other features and attractions. With a pair of canals, beech alleys and even an open-air theatre, it is a magical place to visit with a variety of plants to wow.
The Brabazon family have been living at Killruddery since 1618 and today three generations live there. Enjoy a private guided House Tour to learn about their family history, a 400-year story that continues to unfold. Killruddery's 800-acre estate is a sustainable, bio-diverse farm that includes flowering woodland, world-renowned 17th century gardens, cut flower gardens, high-hedged pathways, a natural amphitheatre, the Long Ponds and a Walled Garden. Established by the fourth and sixth Earls of Meath, the Gardens are now lovingly overseen by the current 15th Earl of Meath and Lord and Lady Ardee – direct ancestors of the first Brabazons to live at Killruddery in 1618. The twenty acres of grass, 3.5 miles of hedges, endless flowering borders, ancient trees and the Walled Garden, now producing for Killruddery's Kitchen, are maintained by a brilliant team of gardeners over the year's seasons. This is visit offers a true mix of history, architecture and unique gardens.
Day 4
Wicklow
Enjoy a full day touring through the stunning Wicklow scenery today. Explore the ancient monastic site of Glendalough and Avoca Mount Usher Gardens.
One of only 3 Irish gardens with a top rating from the UK's The Good Gardens Guide, Mount Usher is not simply one of Ireland's greatest gardens, but it's a world-class example of a so-called Robinsonian Garden, with its relaxed informality and natural layout. Here you will receive a true insight to the running and upkeep of this magnificent garden with a private guided tour with their head gardener.
Right in the heart of the Wicklow National Park you will find Glendalough, which gets its name from 'Gleann dá locha' translating to 'Glen of the two lakes' in the traditional Irish language. Here enjoy exploring one of Ireland's most atmospheric monastic sites. There is a range of walks here suitable for all levels and timeframes.
Day 5
Wicklow, Cork
Tour further south to Cork today, where you will enjoy a very special private visit at Tourin House and Gardens – home to the Jameson family, of Irish Whiskey fame. You will be welcomed to Tourin by one of the three Jameson Sisters who are the 9th generation of the family. Here where history meets the present day, enjoy a tour of their home and gardens, along with a light lunch and of course a glass of Jameson Whiskey.
The gardens at Tourin cover over 15 acres including the main garden, walled garden, and extended broad-leaved woodland walks, which lead to the banks of the Blackwater river and Tourin Quay. A long formal Broad Walk leads from the House to the pleasure grounds and beyond there to the walled garden. Successive generations of the Musgrave and Jameson family have left their mark on the garden. The present owners' mother, Norwegian born Didi Jameson, was a keen plants woman and the fine collection of trees and shrubs that she planted has now reached a beautiful maturity.
The Broad Walk leads to the more informal path of the pleasure garden past a colourful array of plants, shrubs and a rock garden to the walled garden, which has supplied the family with fruit and vegetables for generations. Today the Walled Garden is a mix of ornamental and productive planting and is at its best and most colourful in midsummer.
Day 6
Cork, Kerry, Killarney
This morning explores the vibrant seaside town of Kinsale before touring to Kerry via beautiful West Cork Villages. Take some time to enjoy Bantry House and Garnish Island. Once you reach Kinsale you will be touring along parts of the Wild Atlantic Way. Ireland's spectacular coastal route, 1600 miles (2600 km) in length, is one of the longest defined coastal routes in the world. It winds its way all along the Irish west coast from the Inishowen Peninsula in the north down to the picturesque town of Kinsale.
Home to the White family since 1739, Bantry House and Garden overlooks the beautiful Bantry Bay and houses an important private collection of furniture and works of art. The gardens, as we see them today have gone from creation, by Richard White, 2nd Earl of Bantry, through neglect, from 1930's-1970's, to restoration, which began in 1997. Richard White fully appreciated his good fortune to inherit a title and a fine house in an extraordinary location. He transformed the house and garden into a "Palazzo" like those he had seen on the continent. He created a garden with seven terraces to complement the bay overlooked by his house, which he enlarged to accommodate the art collection he formed on his travels. The fountain within the parterre surrounded by Wisteria sineis and Wisteria floribunda dominates the southern aspect of the house as do the hundred steps leading up to the woodland. The north terraces, with their 14 round beds, are flanked by statues and pots Richard brought from his travels. Facing East, the statue of Diana the Huntress greets the visitor.
Garnish Island is another great visit, with a garden with no house, laid out in the early 20th century by the great designer Harold Peto to take advantage of the gulf stream. Garnish Island has been called Ireland's Garden of Eden and is known to horticulturists all around the world. Take the ferry from the sheltered harbour of Glengarriff and discover a garden island of rare beauty. Located off the scenic Beara peninsula, Garnish Island is home to a colony of seals as well as the famous subtropical woodland gardens. Before leaving, climb the stone steps of the Martello Tower, an original feature of the island dating from 1805, where you'll be rewarded with inspirational views of Bantry Bay and the mountains beyond.
Day 7
Kerry, Killarney
Today, explore the breath-taking Ring of Kerry; considered one of the most beautiful destinations to explore in Ireland. The Ring of Kerry offers dramatic landscapes of wild rugged coastline, golden beaches, glistening lakes, picturesque villages and spectacular mountain ranges.
A circular loop that pairs overwhelming natural beauty with immersive heritage attractions, the Ring of Kerry is a jewel in the Kingdom of Kerry's crown. Along this 179km route you will pass through vast glacial valleys, towns adored by comedy legends, a UNESCO World Heritage site, and along one of the most photographed coasts on the entire island. The Ring of Kerry is a circular route around the Iveragh Peninsula. One of the many highlights is Valentia, an island of unique scenic beauty, tropical vegetation, breath-taking cliffs and magnificent seascapes.
A visit to Killarney, or indeed Kerry, is not complete without a visit to the world renowned Muckross House & Gardens. A magnificent Victorian mansion and one of Ireland's leading stately homes. It is beautifully situated amidst the spectacular scenery of Killarney National Park, Ireland's premier National Park. The house stands close to the shores of Muckross Lake, one of Killarney's three lakes, famed worldwide for their splendour and beauty. Attractive features include a fine collection of rhododendrons and azaleas, an outstanding rock garden on a natural rock outcrop and beautiful tree fringed lawns.
Day 8
Kerry, Connemara, Mayo, Galway
This morning tour to Clare via Adare Village and explore the breath-taking Cliffs of Moher.
Renowned as Ireland's prettiest village, Adare is designated as a Heritage Town by the Irish Government. Snuggled in a wooded setting among the rich quiet farmlands of the Golden Vale by the River Maigue, Adare is a model village dating from the time of the Norman Conquest. It has been home to the Earls of Dunraven for over three centuries. Thatched cottages line its broad street, punctuated with beautiful stone buildings and picturesque ruins.
The Cliffs of Moher is a sheer precipice 8km (5 miles), rising to a height of 214m (702 feet) and is one of the most impressive stretches of coast in the West of Ireland. O'Briens Tower stands near the highest point and has served as a viewing point for visitors for hundreds of years. Walking along the cliffs will provide you with some great photos and on a clear day, you can see the Aran Islands and Galway Bay.
Day 9
Connemara, Mayo, Galway
Tour Connemara, taking time to visit Kylemore Abbey and its Victorian Walled Garden before tasting fresh Oysters straight from the ocean!
Connemara is the area of Western Galway and South Mayo bounded by the Atlantic and Lough Corrib. It is an area beloved by artists & poets who find magical inspiration in its wide-open bogs and towering cloud-capped mountains. Cottages nestle into hillsides where wild looking sheep with thick fleeces & great curling horns freely graze. The rugged coastline is punctuated with little fishing villages. Walk on the seashore of Connemara while visiting an Oysters Farm to see how oysters are grown over a three-year period from seed to plate. Enjoy the taste of a Connemara Oyster fresh from the waters of Ballinakill Bay.
Day 10
Connemara, Mayo, Galway, Kildare
Explore Galway City, before touring through the Irish midlands back towards Dublin. Enjoy a VIP experience at Birr Castle where you will be hosted for lunch by the Earl and Countess of Rosse in their own home.
Birr Castle the home of science in Ireland, is still the home of the family which originally built it and has lived there ever since for some fourteen generations. Surrounded by the Demesne comprising award winning gardens which are open to the public every day, being the only Irish Garden ranked in the top 15 in Europe.
Unlike so many Castles that today have been turned into commercial hotels, Birr Castle is still lived in by the original family who have now been here for nearly 400 years. The 7th Earl and Countess and their son and heir Lord Oxmantown – the future 8th Earl – with his family still live in the Castle.
Birr Castle unlike other Irish Castles, has an extensive scientific heritage. The Great Birr Telescope sitting in the park, built in the 1840s by William the 3rd Earl, was the biggest in the world for over 70 years. The Science Centre in the old stable block reveals the wonders of the family's inventions and achievements in photography, engineering, astronomy as well as botany.
Day 11
Kildare, Dublin
Enjoy your private transfer to Dublin airport for your departing flight today. Departure.
DAY 6
Cork, Kerry, Killarney
DAY 8
Kerry, Connemara, Mayo, Galway
DAY 9
Connemara, Mayo, Galway
DAY 10
Connemara, Mayo, Galway, Kildare
Call us
All our experiences are tailored to meet your every need.
+353-1-288-9355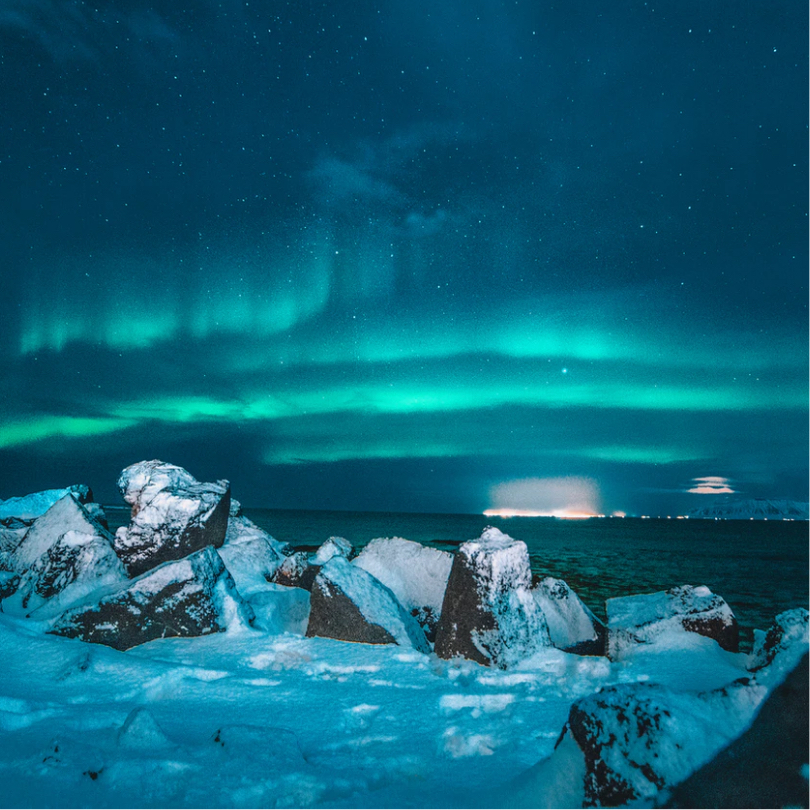 Made to measure
We are Experience
Designers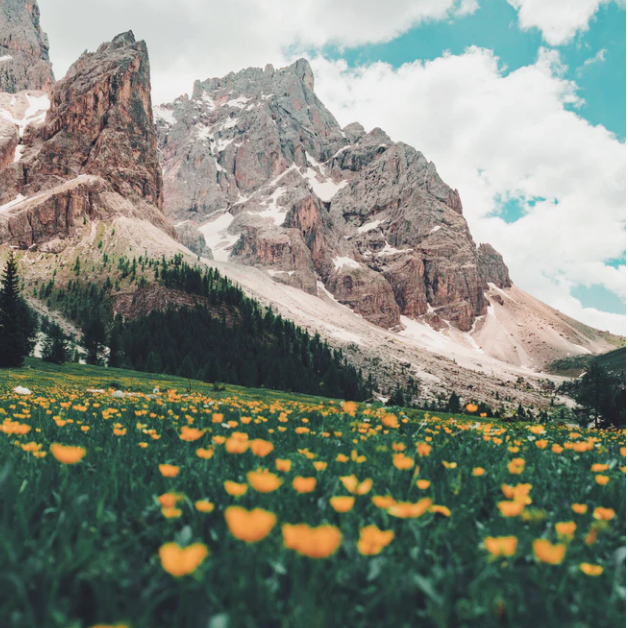 Our team of highly experienced travel designers will guide you from beginning to end as you embark on a tailor-made journey of distinction, enjoying truly exclusive and authentic cultural experiences. We can fulfil your bucket-list dreams.
Speak to us
Get the latest from Adams & Butler: Sign up to our Newsletter