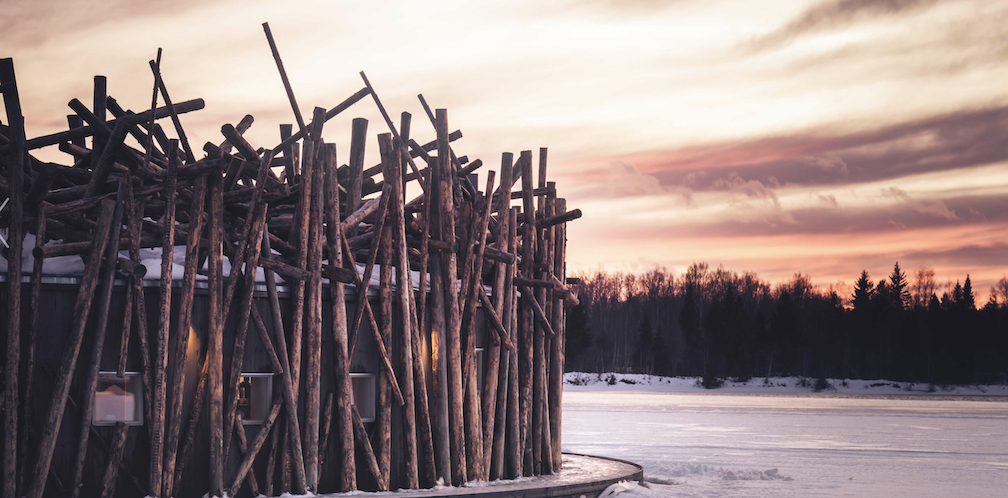 Swedish Aurora Glamping & Arctic Wellness
5 days - Hot air ballooning over Lapland & stay at the Arctic Bath.
Highlights
Hot Air Ballooning over Lapland
Visit the Arctic Bath, Sweden
Extended adventurous winter activities, including dog sledding, sauna, fat-biking, kick-sleds and snowshoes
Opportunity to see the Northern Lights
Guided Sámi Experience
Wellness & Adventure Holiday
Luleå, Sweden
Arctic Wilderness Adventure
Experience Overview
Looking for something amazing? Stay at two of Scandinavia's most innovative and unique places – the Aurora Safari Camp and the Arctic Bath's Water Cabins in Swedish Lapland. Go Hot Air Ballooning over the white landscape and then spend days in an oasis of wellness and design, floating in the heart of Swedish Lapland. Get active with a fabulous choice of winter activities before relaxing with local gourmet meals and a glass of wine around the campfire. This trip has been designed to serve you the highlights of Aurora watching in far northern Sweden, coupled with staying at some of the most unique accommodation you will ever encounter.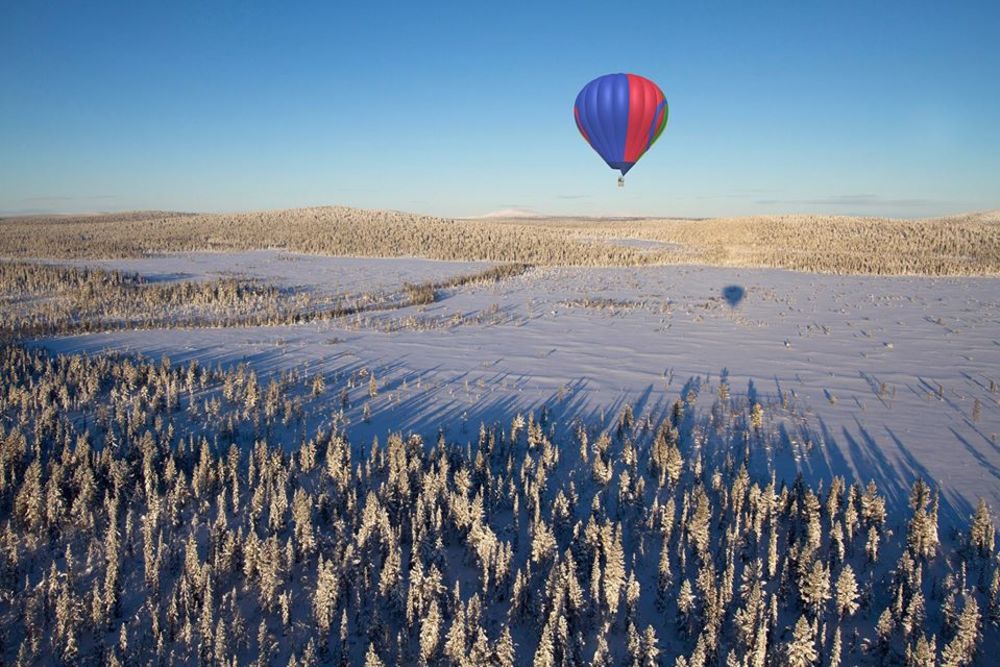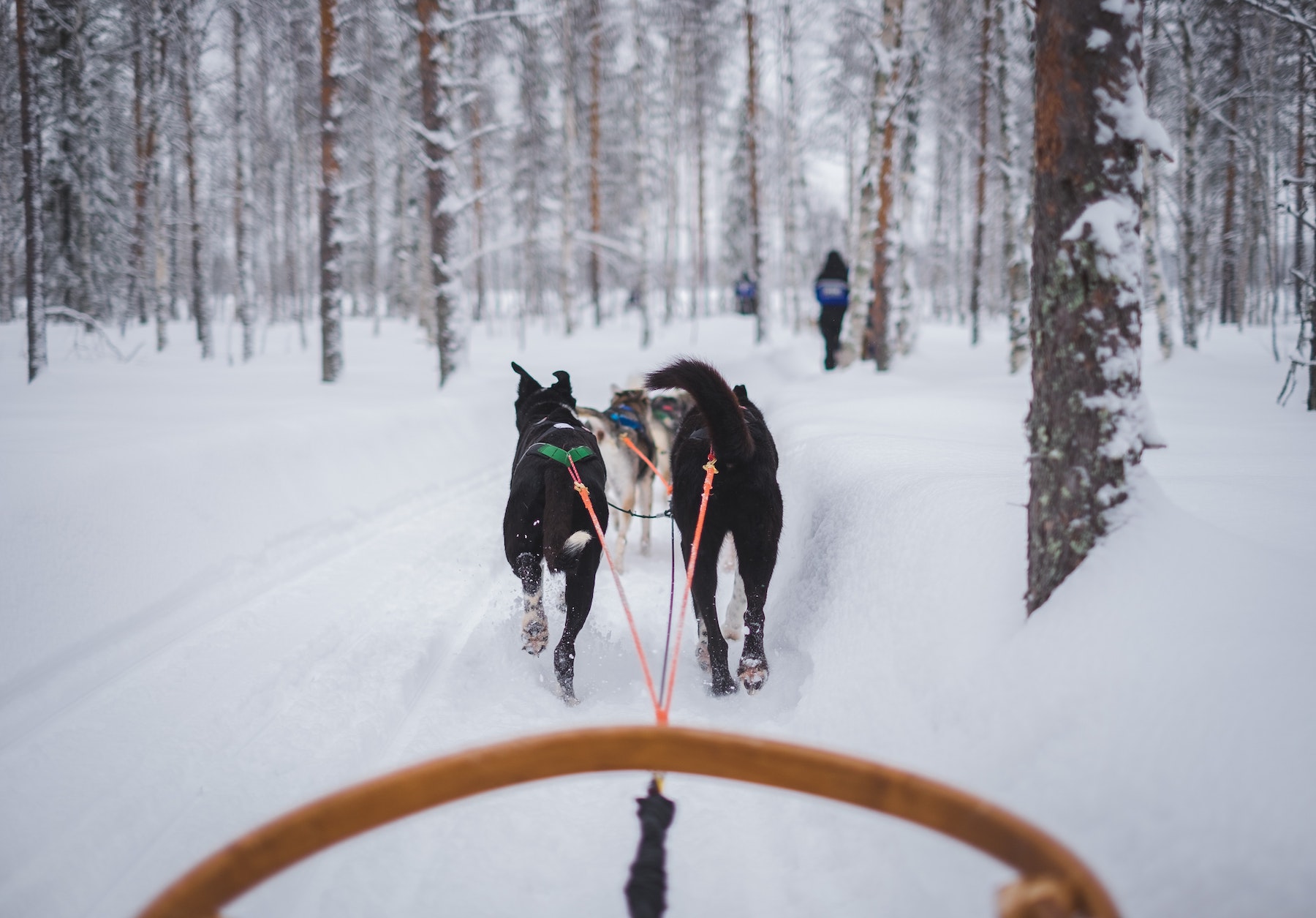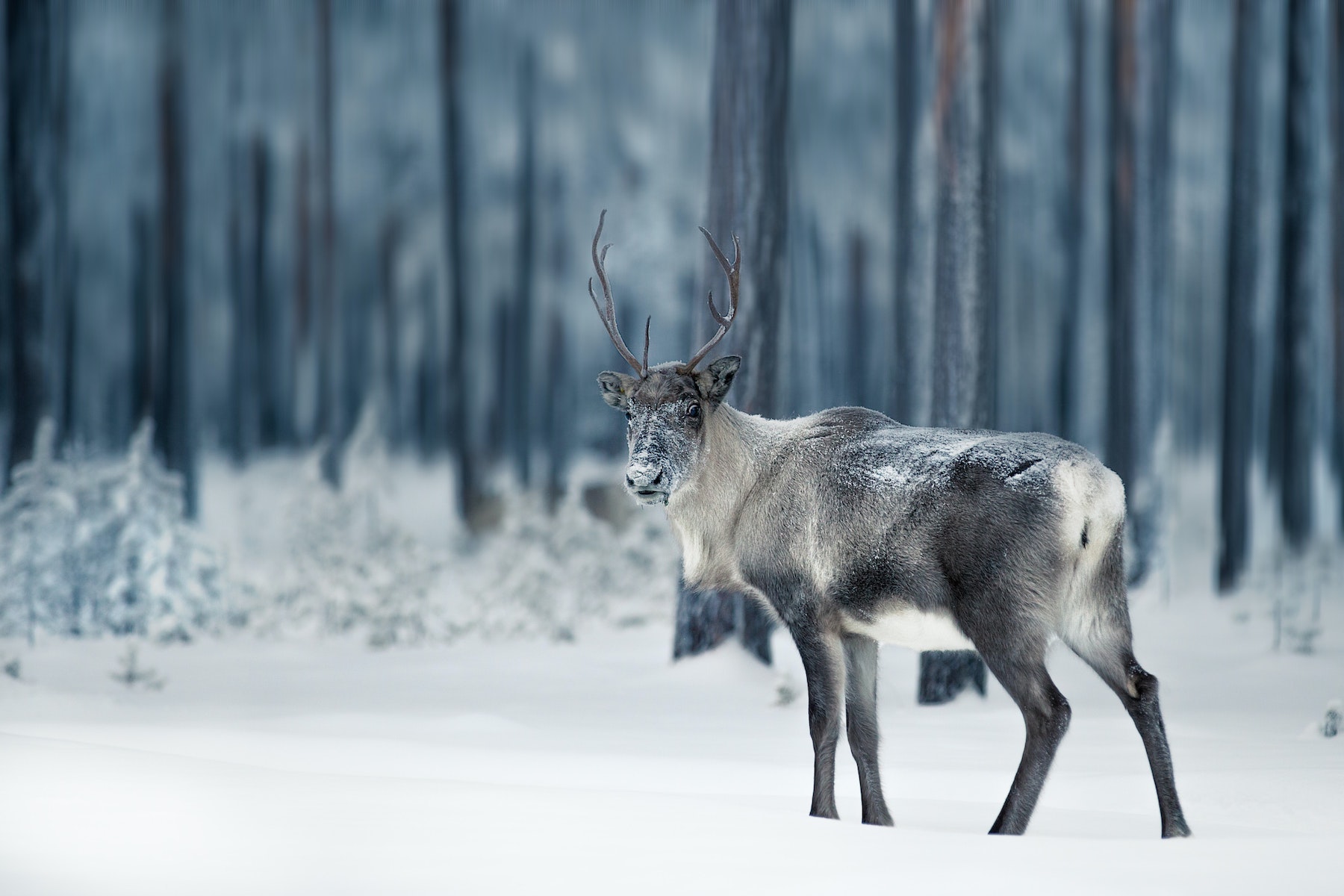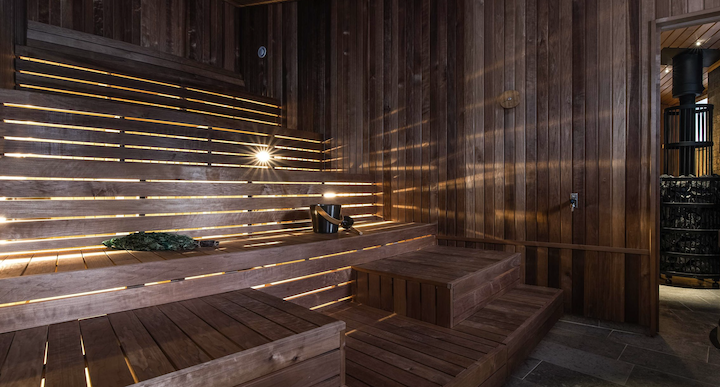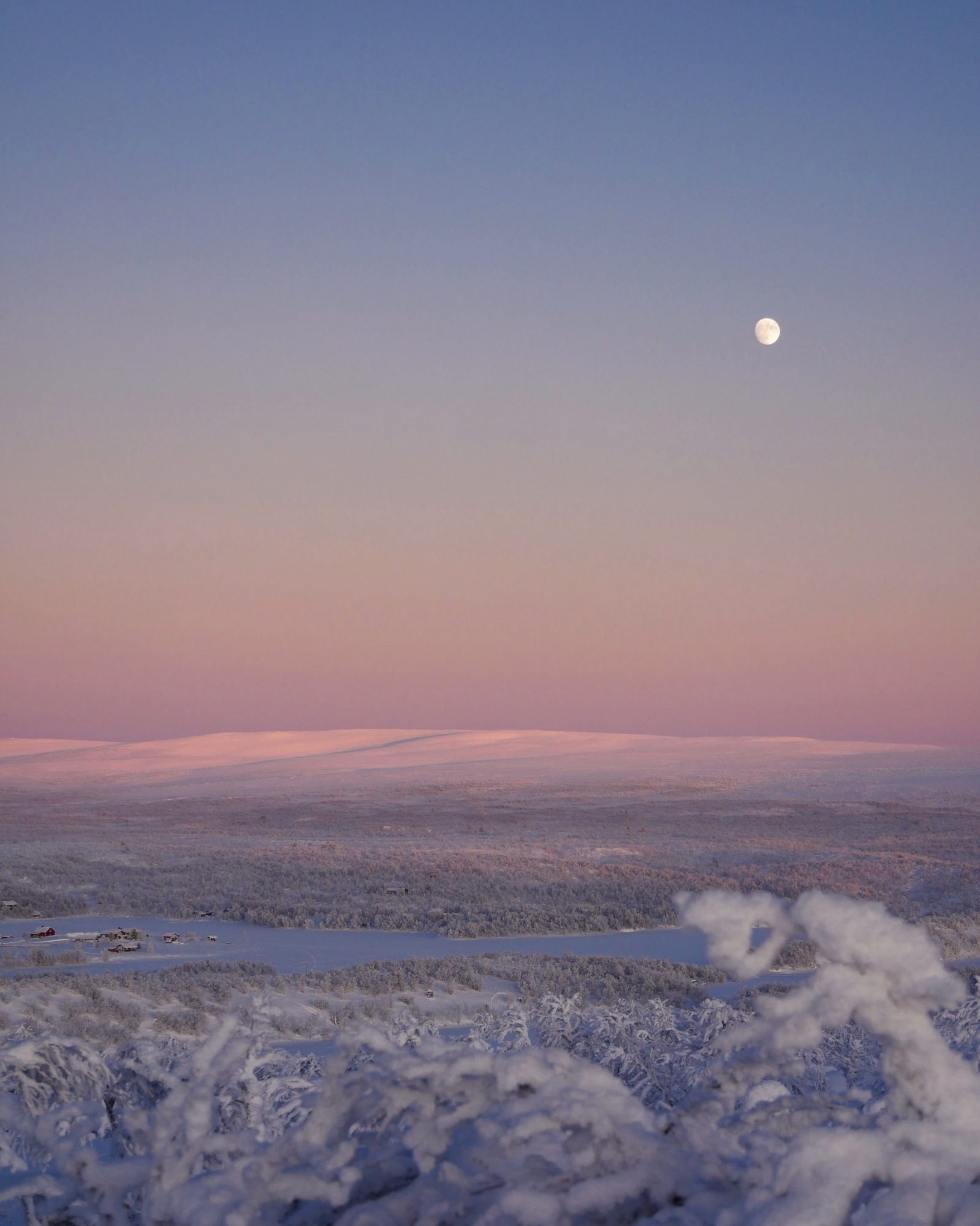 Sample Itinerary
Day 1
Aurora Safari Camp
Scenic forest drive to the Aurora Safari Camp and Hot Air Ballooning.
Head into the Swedish wilds, with a stay in the 'once in a lifetime' Aurora Safari Camp. This camp offers a unique opportunity to experience the elusive Aurora and adventure in the wilds of Swedish Lapland and Råne River Valley. Enjoy the campfire while you gaze out over the frozen river where you may spot moose or deer at the forest's edge.
Stay overnight in very comfortable glamping Lavvu tents. The Lavvu tents are plush and warm with a fire place inside. There is a shared ecotoilet & washroom around 20-50 m from the tents.
Fatbikes, snowshoes, toboggans and kicksleighs are all included to use as you wish (after instructions). You can also add optional activities to your stay such as an accompanied snowshoe trekking, wildlife trekking and ice fishing (depending on the time available). In the evening, there is a sauna on a float that freezes into the ice – can be used in pairs.
Don't forget that the camp's location away high above the arctic circle, away from artificial light makes the camp a perfect spot for watching the Aurora Borealis.
This evening, weather depending, you will head out into the late afternoon polar skies for hot air ballooning. Hoovering with the balloon under possible northern lights, tethered around 15-25 min in the air. Enjoy snacks and lecture about the northern lights and ballooning in the north by a fireplace before and/or after the flight. You get involved in launching and packing the balloon.
Day 2
Aurora Safari Camp
Enjoy your day in the winter wilderness – sauna, fat-biking, kick-sleds and snowshoes.
After breakfast, enjoy your day in the winter wilderness. Included activities and winter gear to use during your stay are the sauna on the lake, fatbikes, kicksleds, snowshoes and Nordic skis.
If you are looking for a further adventure, this afternoon we can also arrange an optional snowmobile excursion. This tour starts directly from the camp so no car transfers are needed. Approx. 1 hr with warm drinks. Explore the forests and frozen waters of Råne River Valley.
Day 3
Arctic Bath Hotel
Dog sledding through the beautiful snowy forests, and then transfer to the Arctic Bath.
This morning, head out with a dog sledding team. Sledding through the beautiful snowy forests, you will fall in love with the huskies and the incredible stillness and beauty of the forest.
Afterwards, transfer approximately an hour to the Arctic Bath and check into your cabin above the water. The designer cabin is connected to the shore by a floating walkway. There is a wood deck outside the cabin offering a perfect place for meditation, coffee with a cozy seat and blankets or spotting the northern light.
Includes: a double bed (160 cm), a bathroom with shower, air-condition, minibar, spa bar, Wi-Fi, floor heat and pellets stove.
You have spa access included today with different saunas and spa rituals. You also are provided with a spa robe, swimmingwear and slippers.
Day 4
Arctic Bath
Guided Sámi Experience then time for Wellness treatments.
Today you will meet Anna, a young Sámi woman, who lives there with her family. Brought up with reindeer herding, Anna has a vast amount of local knowledge to share with you.
In the lávvu (tent house) you will sit around the fireplace and listen to stories and joik (traditional Sami singing). You will also be served a three course meal prepared over an open fire, with locally produced ingredients.
The camp is situated just outside of Jokkmokk, close to the Arctic circle. Once you crossed the circle you will have a fabulous, once in a lifetime opportunity, to get close to beautiful reindeer while feeding them.
In the time around this experience, enjoy optional wellness treatments at the Arctic Bath, booked on arrival.
Day 5
Departure
Departure day – transfer to Luleå Airport.
After breakfast, transfer to Luleå Airport.
Call us
All our experiences are tailored to meet your every need.
+353-1-288-9355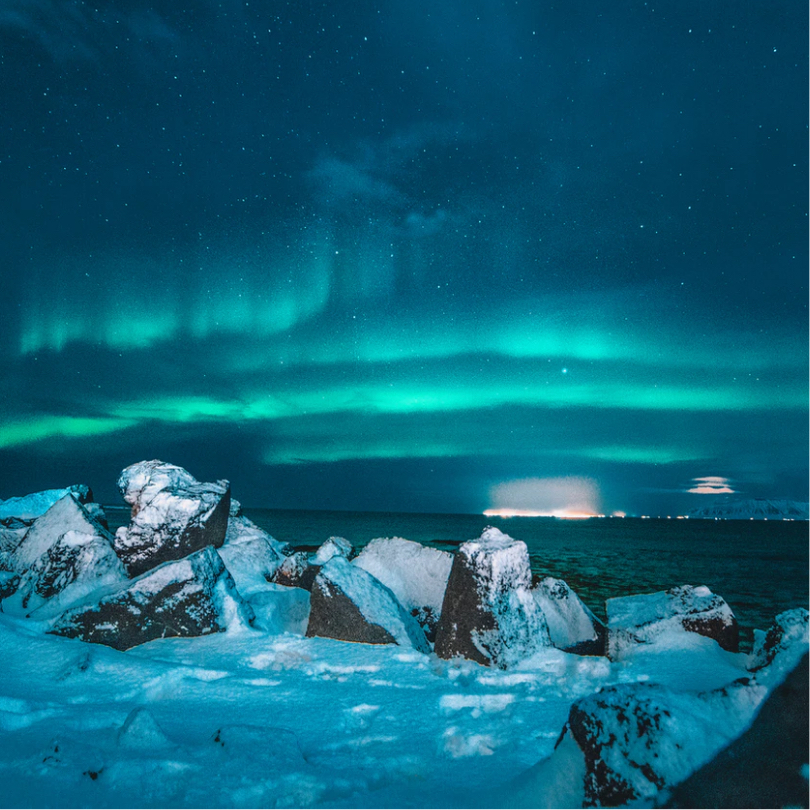 Made to measure
We are Experience
Designers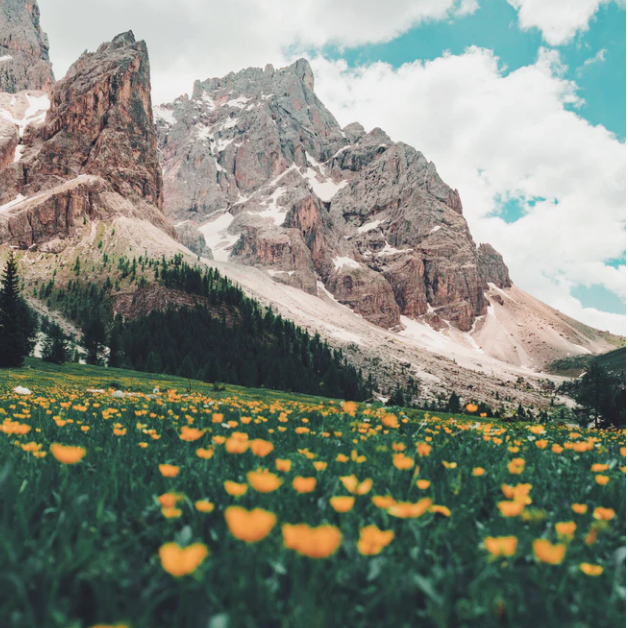 Our team of highly experienced travel designers will guide you from beginning to end as you embark on a tailor-made journey of distinction, enjoying truly exclusive and authentic cultural experiences. We can fulfil your bucket-list dreams.
Speak to us
Get the latest from Adams & Butler: Sign up to our Newsletter