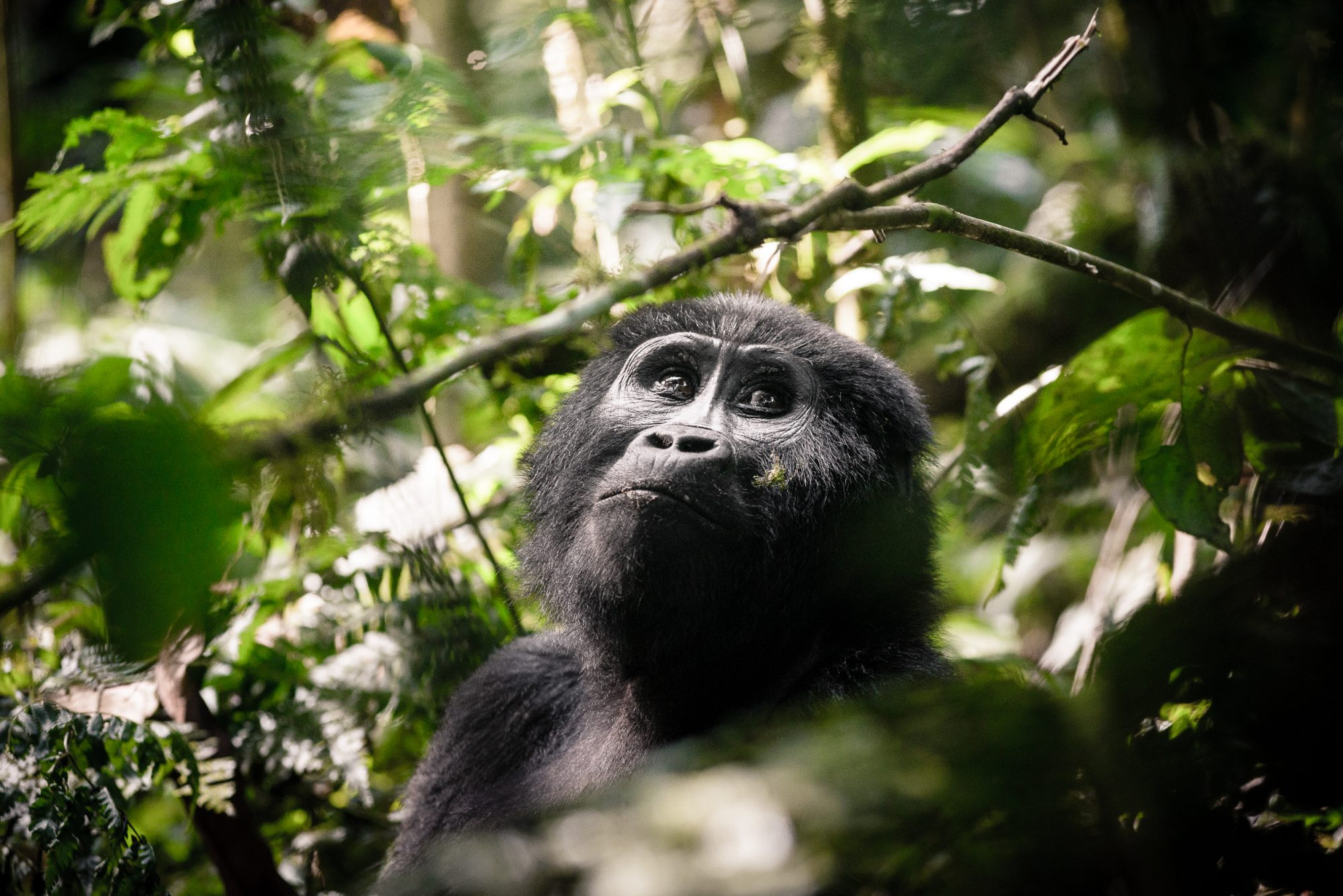 Uganda Adventure
Embark on a 7 night journey through unspolit Uganda.
Highlights
Entebbe, Kibale National Park, Queen Elizabeth National Park, Bwindi
Wildlife Viewing
Experience Overview
Experience an all-encompassing seven day adventure into the depths of Uganda. You will Chimpanzee and Gorilla Trek and lodge at luxury accommodation. This journey is perfect for those holiday-goers looking to see the primates of East Africa in a short time frame.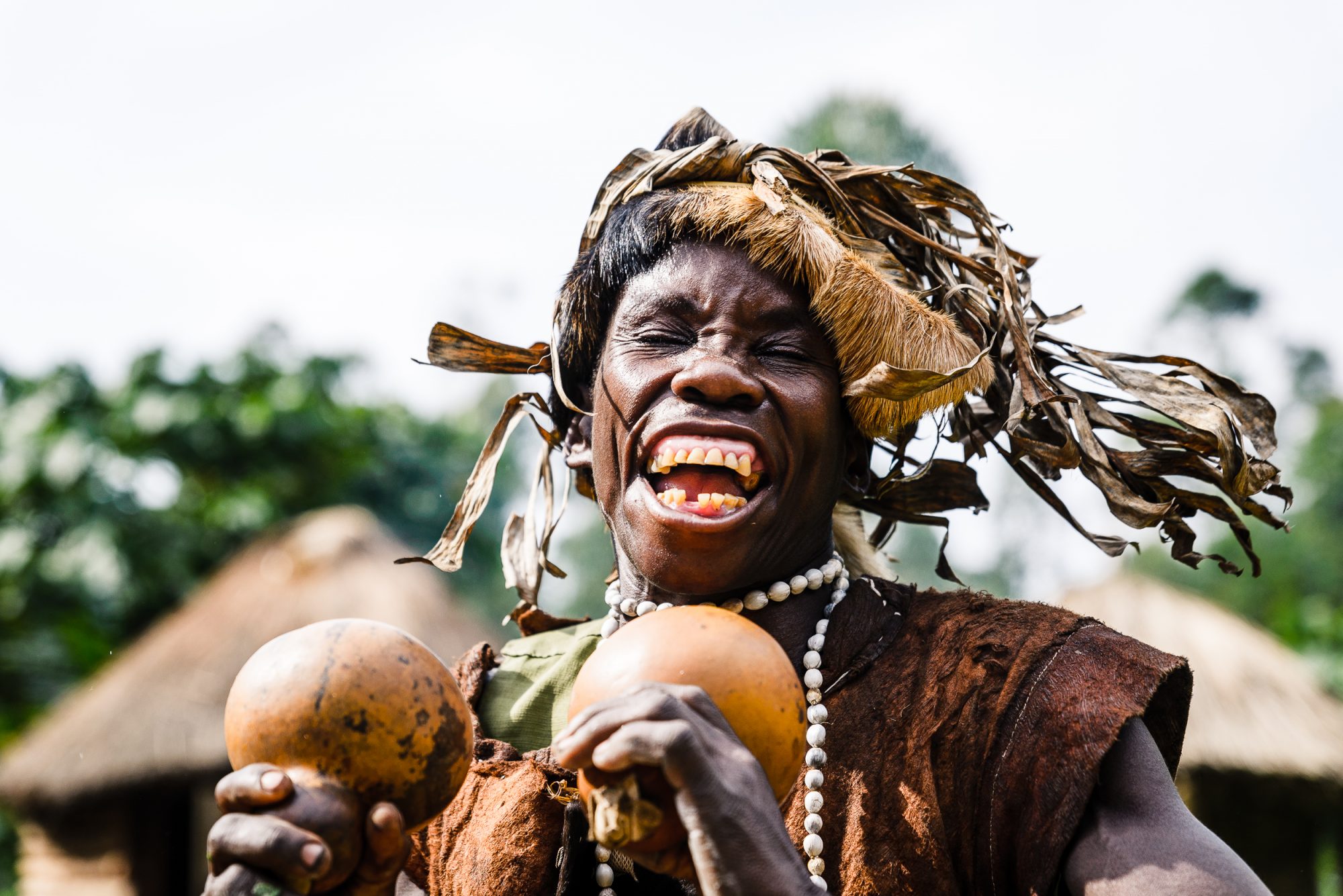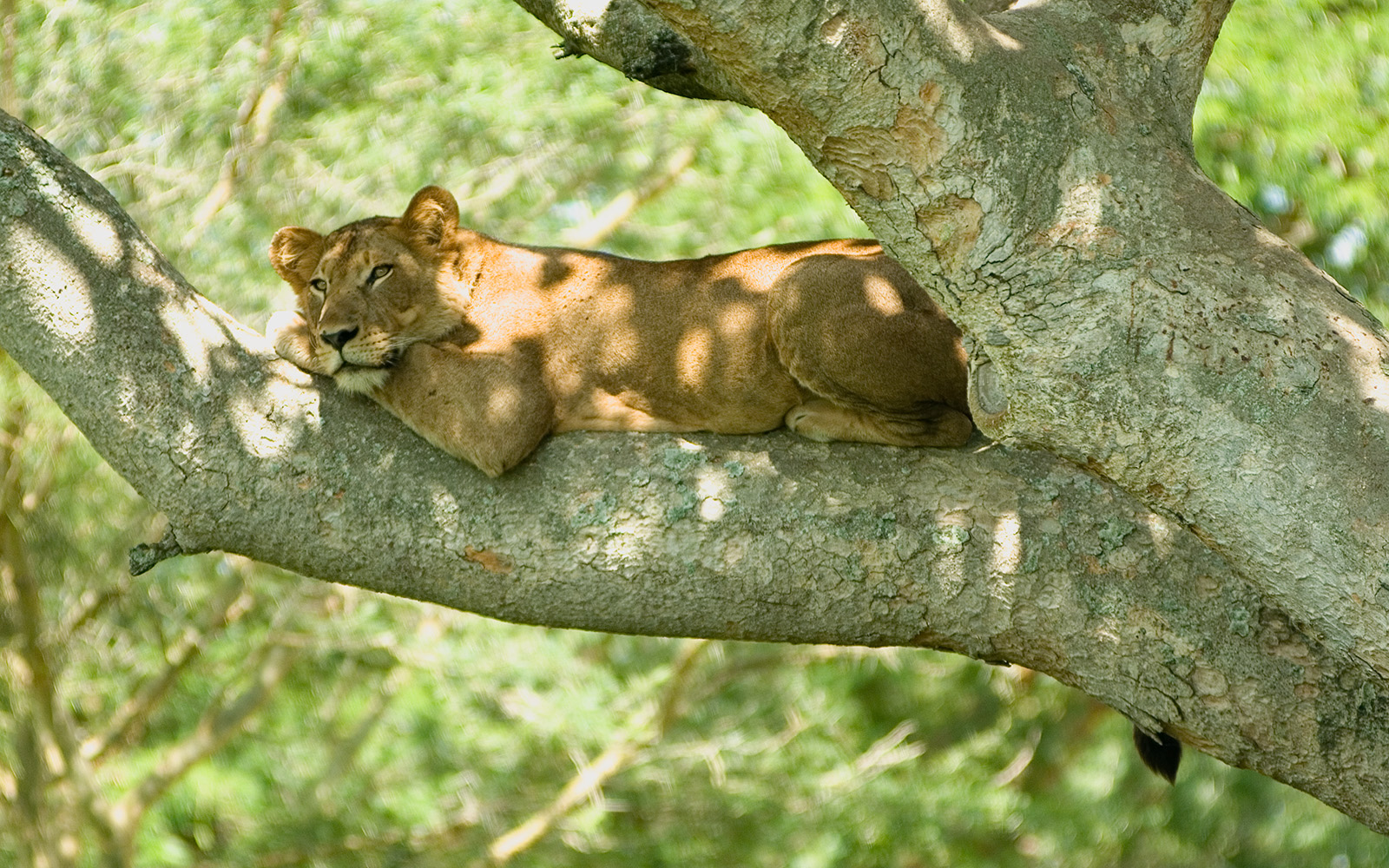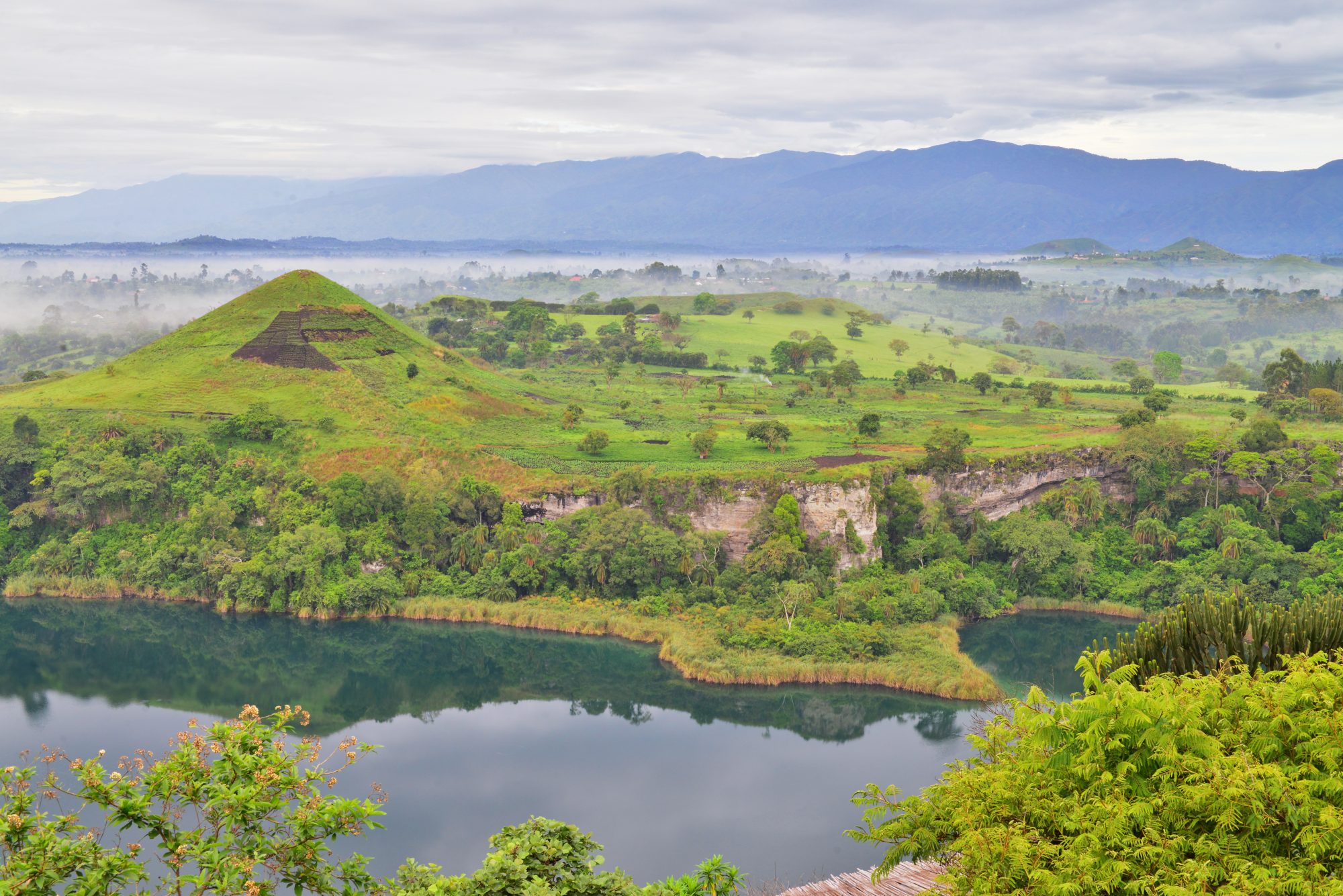 Sample Itinerary
Day 1
Entebbe
Arrival. Explore Kigali.
Day 2
Kibale National Park
After an early breakfast you will proceed to Kibale National Park. A full day's drive with brief stopovers en-route passing by tea plantations. The crater lakes were formed rather recently, a mere 8,000-10,000 years ago. Though they are serene, scenic lakes today, they were caused by violent volcanic activity, exploding ash and rock far and wide. It is interesting to note that fire and brimstone still erupted from these explosions as recently as 2,000 BC while the Pyramids in Egypt were being built. Today however, these volcanoes lie dormant, leaving great places for swimming, viewpoints and nature trails, that one can hike surrounded by monkeys, tropical birds, and magnificent sights.
Day 3-4
Queen Elizabeth National Park
Embark on a Chimpazee trekking adventure. You will locate the Chimps by listening for their pant-hooting calls, then hustle to the area from which they are calling. You will also see the Black and White Colobus Monkeys, Black faced Red Colobus, Red Tailed Monkeys, Olive Baboons and an incredible array of bird life, including the Great Blue Turaco.
Queen Elizabeth National Park is understandably Uganda's most popular tourist destination. The park's diverse ecosystems, which include sprawling savanna, shady, humid forests, sparkling lakes and fertile wetlands, make it the ideal habitat for classic big game, ten primate species including chimpanzees and over 600 species of birds.Set against the backdrop of the jagged Rwenzori Mountains, the park's magnificent vistas include dozens of enormous craters carved dramatically into rolling green hills, panoramic views of the Kazinga Channel with its banks lined with hippos, buffalo and elephants, and the endless Ishasha plains, whose fig trees hide lions ready to pounce on herds of unsuspecting Uganda Kob.
You will also enjoy a boat cruise on the Kazinga channel.
The Kazinga channel is a wide, 32-kilometre (20 mi) long natural channel connecting the two Lakes; Lake Gorge (which is to the east) and Lake Edward (which is to the west). This channel is among the most important features in Queen Elizabeth National Park (which is the most wellliked game reserve in Uganda covering an entire land area of 1,978 sq km). The channel has the wonderful view of the most important wildlife ventures within Queen Elizabeth National Park.
Day 5-7
Bwindi National Park
After breakfast, depart Queen Elizabeth for Bwindi Impenetrable Forest National Park.
Bwindi National Park offers a dramatic steeply forested landscape and is incredibly dense, but crisscrossed by numerous animal trails allowing access to tourist. Apart from the gorillas, there are a variety of primates to be seen including the blue monkeys, red tailed monkeys, and black & white Columbus monkeys. The great blue turacos are often seen and even for a non-bird watcher they are marvelous sight.
Bwindi Impenetrable Forest National Park's 331 sq. kms of montane and lowland forest jungle lies in southwestern Uganda, 540 kms from Kampala. A UNESCO World Heritage Site and accessible only on foot, it is one of the richest ecosystems in Africa providing a habitat for over 90 mammals (including 11 primates), 348 species of birds (including 23 highly localized Albertine Rift endemics), 202 species of butterflies, 163 tree species, over 100 species of ferns, 27 species of frogs, chameleons, geckos and other endangered species. Bwindi is however most notable for her 340 Mountain Gorillas, about half the world's population of this critically endangered primate.
DAY 2
Kibale National Park
DAY 3-4
Queen Elizabeth National Park
DAY 5-7
Bwindi National Park
Call us
All our experiences are tailored to meet your every need.
+353-1-288-9355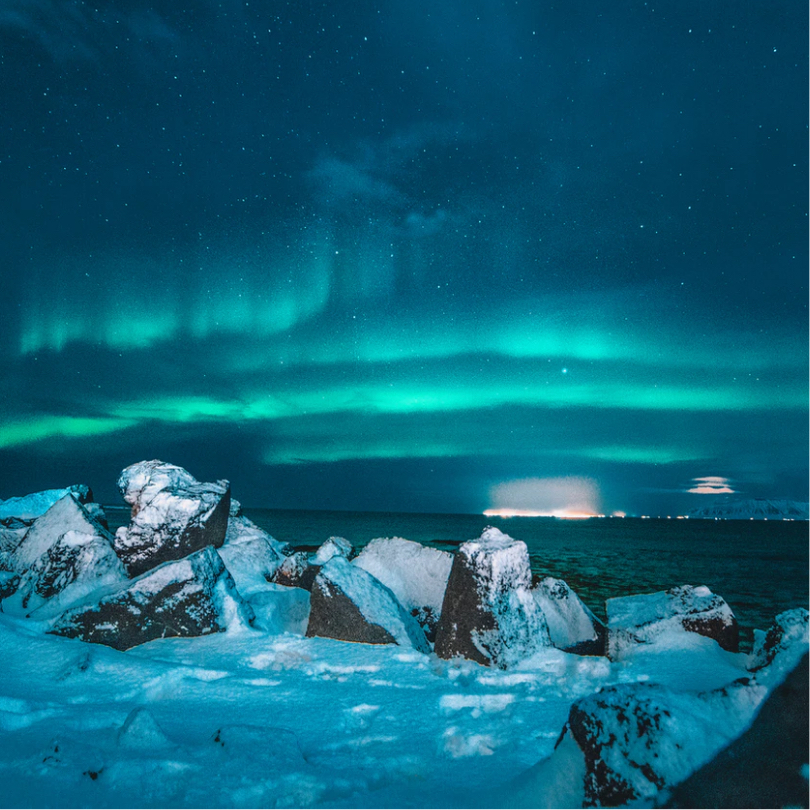 Made to measure
We are Experience
Designers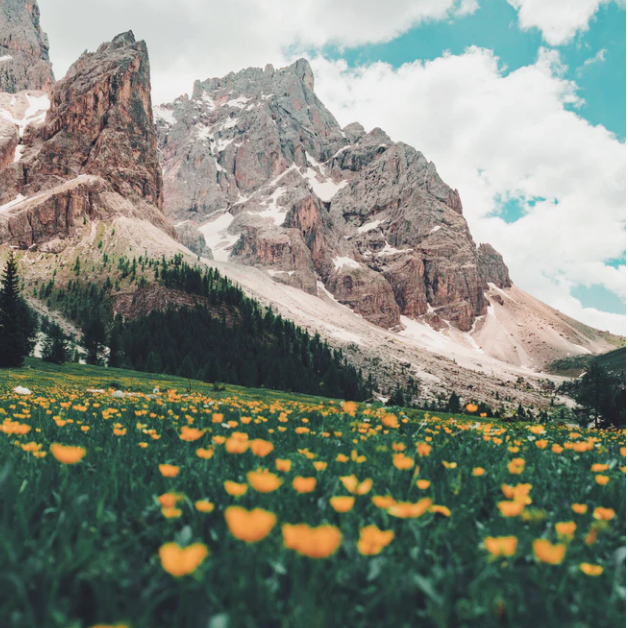 Our team of highly experienced travel designers will guide you from beginning to end as you embark on a tailor-made journey of distinction, enjoying truly exclusive and authentic cultural experiences. We can fulfil your bucket-list dreams.
Speak to us
Get the latest from Adams & Butler: Sign up to our Newsletter