Celebrated cities, charming villages, grand country houses and an exceptional cultural offering – England has it all. Whether it's a lavish holiday to London to discover its renowned landmarks and hidden gems, hiking through the glaciated landscapes of the Lake District, being inspired by the gardens and country houses of Midlands, or discovering the quaint coastal towns in the south, Adams & Butler will take you on a journey through England in comfort and style.
One couldn't start discussing the great attractions of England without a nod to the great capital of London. London offers holiday-goers a plethora of sites, experiences, and hotels to explore.
London Experiences
Commence your visit to London with a walking tour. Adams & Butler's diverse array of thematic walking tours will surely stimulate one's interests. For instance, explore the rich Jewish history of the capital, which extends past 1272, on a Jewish-themed walking tour. On this tour, you will learn about the British ties to WWII to even the Jewish connection to the Royal Family. You may also choose to take more traditional walking tours and explore hidden gems speckled throughout the city.
For a truly unforgettable experience, venture to the Tower of London for an evening tour and the Ceremony of the Keys. The Ceremony of the Keys, in which the Tower of London's main gates are secured for the evening, has been performed every night without fail for more than 700 years. Standing amid the Tower's mighty battlements in the cool night air, you can't help but feel a sense of wonder as you witness an ancient ritual that has remained more or less unchanged since the days of Edward III. Now, you and a select group of guests can enjoy your own exclusive tour of the Tower, culminating in the ancient Ceremony of the Keys.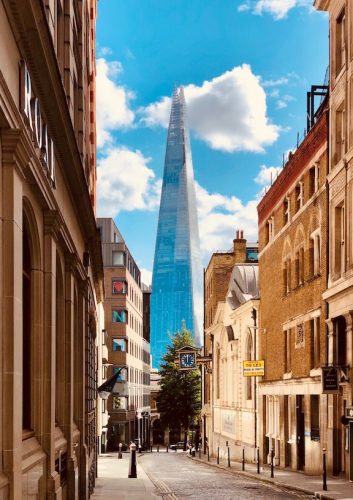 One unique way to view London is from the Shard. The Shard is London's only skyscraper and boasts incredible 360 views of the entire city. Within the Shard, Shangri-La offers exquisite accommodation and afternoon tea. We always recommend concluding your day at the Shangri-La with a glass of champagne watching the sunset.
London Accommodation
London offers a myriad of lodging options to choose from. In our most recent webinar "Ultraluxe England | Town & Country," we discuss several of these options. Each property has it's own unique quirks and signature identities. For example, as noted above, Shangri-La in the Shard guarantees unparalleled views of London for its guests.
Cheval Tower Bridge enables guests to have their own apartment or residence with hotel services and amenities. This lodging option is perfect for families or those individuals who enjoy a bit more space without sacrificing service.
Launching operations in 2021, the Carlton Tower Jumeriah closed for renovations September 2019 and now are ready to unveil their chic, luxurious new furnishings. The hotel's prime location of Knightsbridge serves as the perfect locale for exploring and shopping alike!
For hotels that fuse familial touches with luxurious comfort, be sure to lodge at one of the Red Carnations properties, all of which have their unique quirks and identities. Egerton House enables guests to feel as though they apart of the London townhouse community. For martini aficionados, the property boasts a delicious martini menu and bar, which will have you feeling like James Bond! Even better, Egerton House is pet friendly, so do bring your dog along for some "paw-secco"!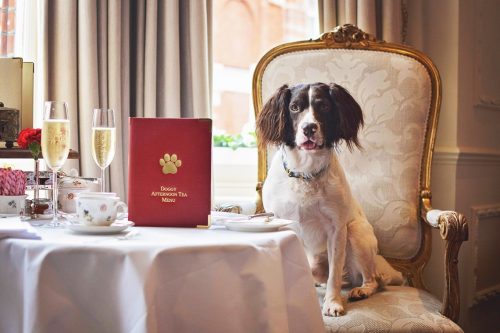 British Countryside Hotels
Following a visit to the capital, nothing feels better than escaping south to Dorset to experience that true, quintessential British charm. Summer Lodge enchants guests with its antique furnishings and rolling green landscape. The lodge offers Beas Cottage – a unique four room cottage attached to the hotel – for families seeking privacy without sacrificing unparalleled service.
England Itineraries & Webinar
While every itinerary curated by Adams & Butler is bespoke and tailormade in nature, it is important to get a taste of the experiences and holidays we offer in England. These itineraries can be unusual and thematic – such as "London, the Beatles, and the English Countryside" and "Tasting England" – to more lavish and extravagant – like "A Royal England" and "England Bucketlist" – to traditional and all encompassing – such as "Quintessential England: From London to the Cotswolds" and "Southern Coasts & Countrysides of England." Enquire to embark on your unique journey through England with Adams & Butler…
View itineraries by clicking on the titles below:
London, the Beatles, and the English Countryside
Quintessential England: From London to the Cotswolds
Southern Coasts & Countrysides of England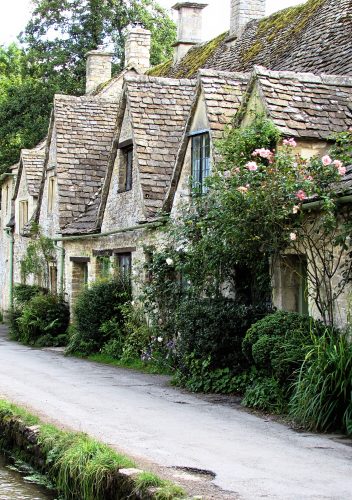 To discover more about Adams & Butler's offerings in England, be sure to check out our most recent webinar "Ultraluxe England | Town & Country" which features Jewish London, Secret London Walks, Cycling Tours of London, Historic Royal Palaces, Shangri-La The Shard & Carlton Tower at Jumeirah, London Cheval Three Quays, Dorset Escape, and lots more!
View Webinar HERE
---
Back to Blog listing