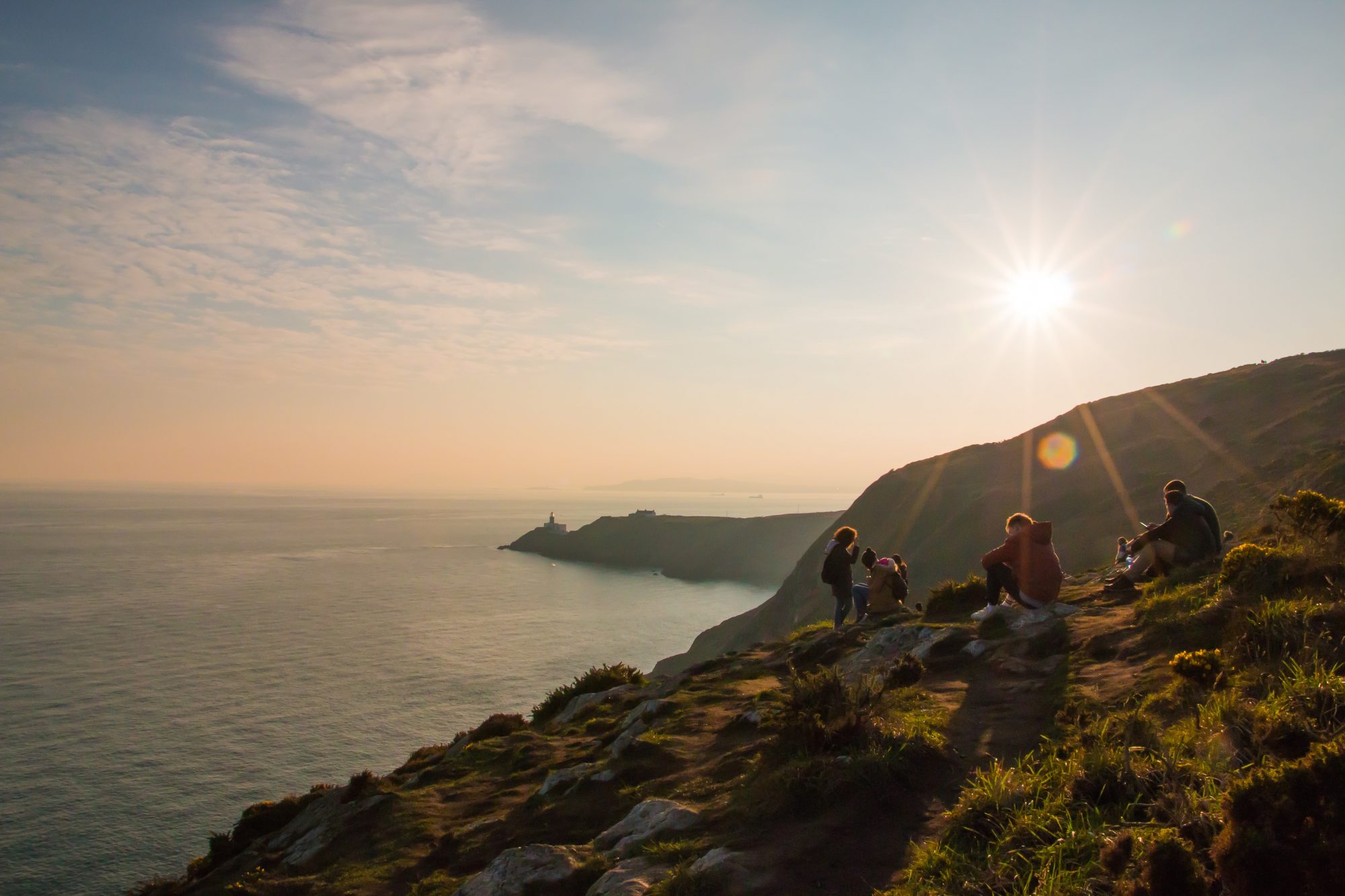 A Hiking & Biking Tour of Ireland's Wild West
Hop aboard your bicycle or strap on your hiking boots to explore Ireland's rugged, untamed, and remote wild west.
Highlights
Private guided hiking and biking excursions
Explore Ireland's natural ruins
Adventure Seeking
Castle Stays
Cliffs of Moher & The Wild Atlantic Way
Mayo, Connemara, Galway, Clare
Experience Overview
Experience Ireland by foot or bike, following a range of wonderful trails along the west of Ireland. There are green roads, tracks of former horse and cart roads, walking paths, and sometimes you will walk or cycle over the open ground using way markers to show you the way. Meander along rivers, lakes, the Atlantic Ocean, through woods, and among mountains. Along the way you will be amazed by the antiquities, historical remains, the vistas, and locals eager for a chat. Joining you will be one of our professional guides amongst whom are experts on flora & fauna, history and folklore, traditional musicians, as well as all being excellent raconteurs.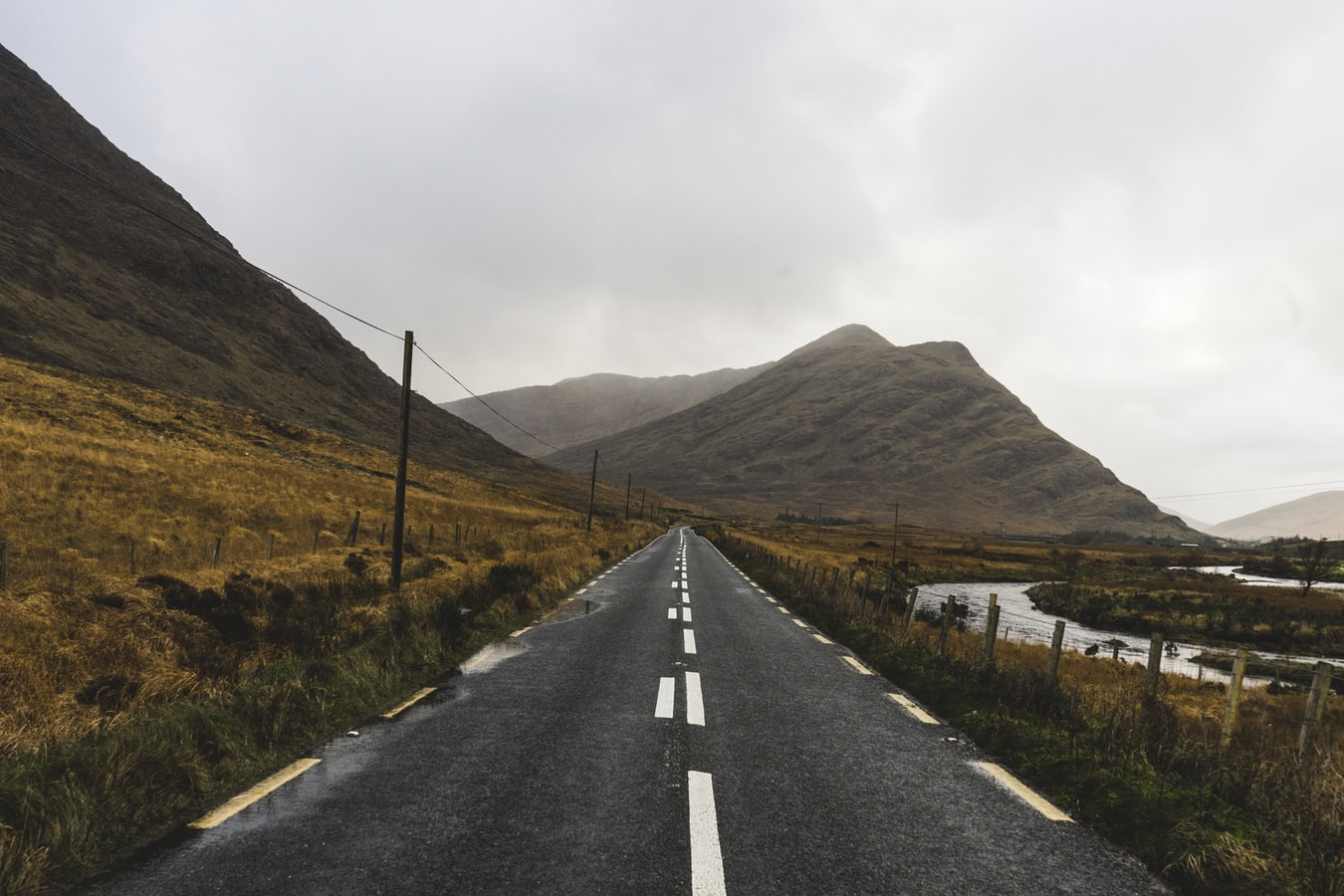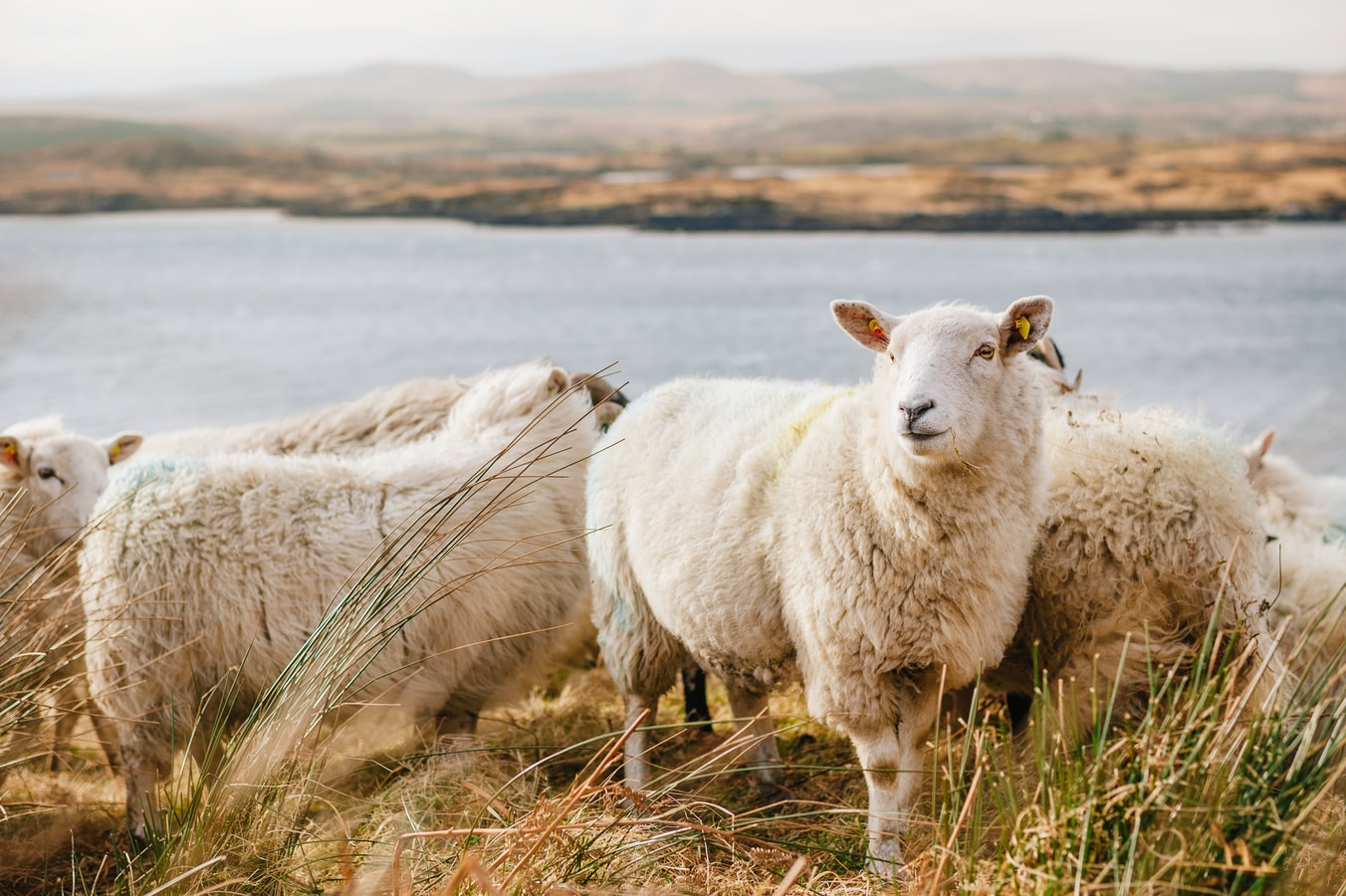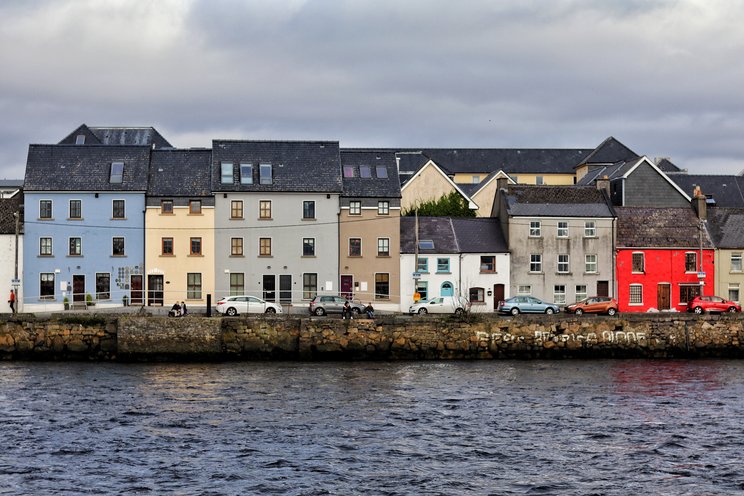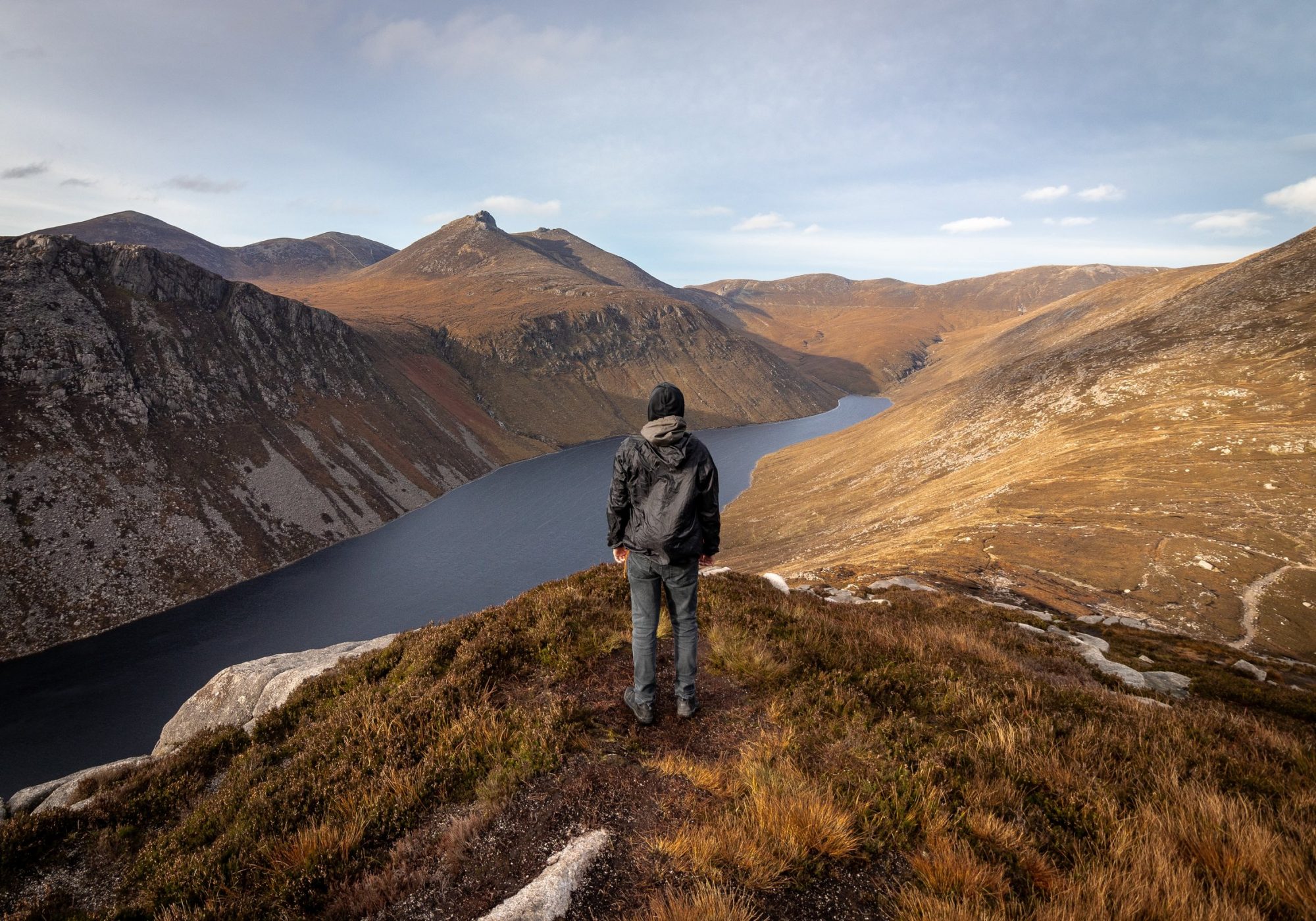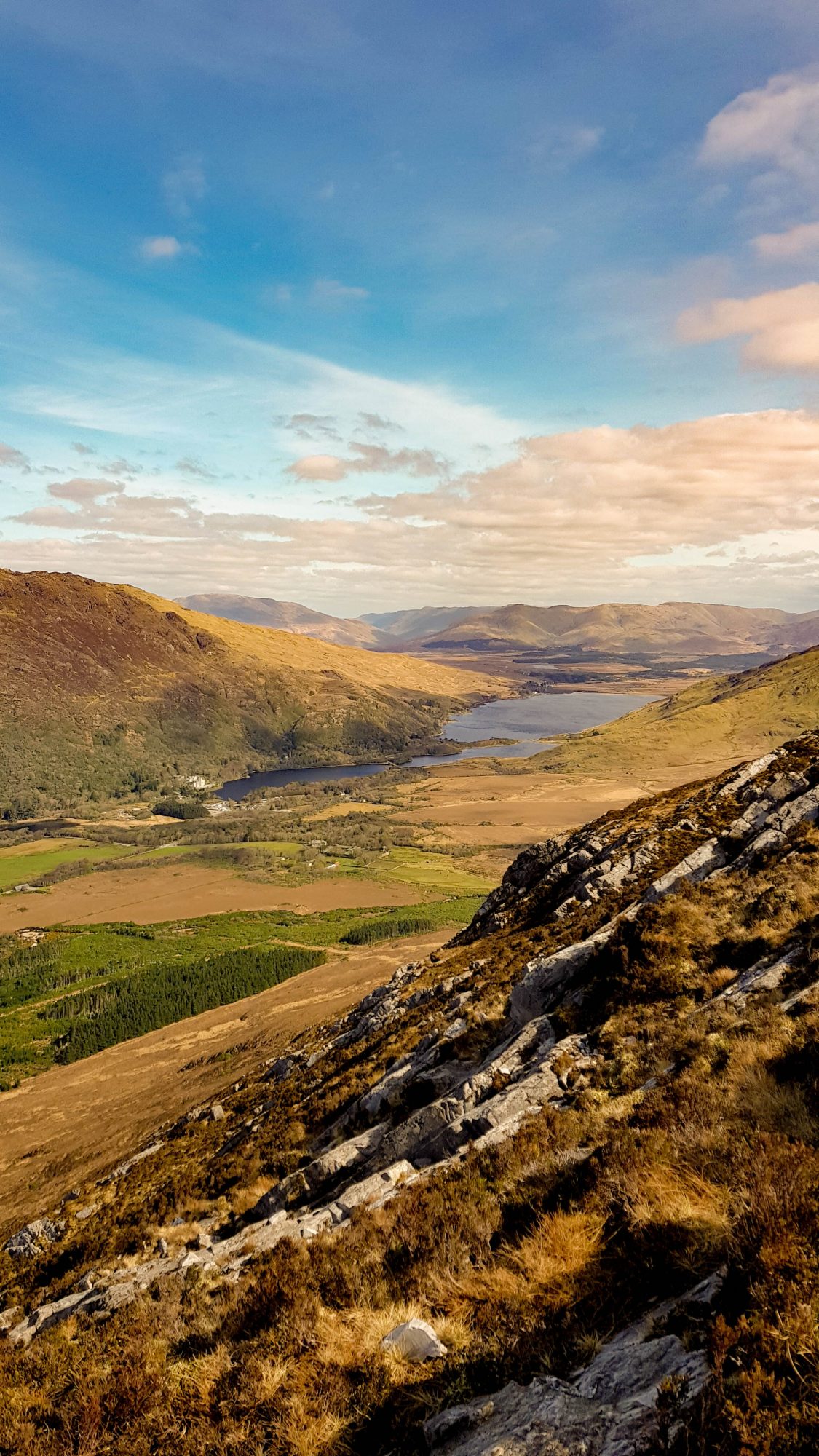 Sample itinerary
DAY1
DAY2
DAY3
DAY4
DAY5
DAY6
DAY7
Day 1
Connemara
Arrive at the airport where you will be met by your driver. Head straight to Connemara where you will get set up with your bicycles. Relax and after lunch set off for an easy local exploration. Connemara National Park is an area beloved by artists and poets who find magical inspiration in its wide-open bogs and its towering cloud-capped mountains. Cottages nestle into hillsides where wild looking sheep with thick fleeces and great curling horns freely graze. The rugged coastline is punctuated with little fishing villages. Pedal through quintessential Connemara landscapes of stone fences and thatched cottages.
Day 2
Irish Music
Pedal to Clifden by way of Roundstone, the capital of Connemara. This 19th-century town, nestled in a sheltered bay, is home to many inviting shops and cafés. Roundstone village is thought to be one of the most picturesque fishing harbours in Connemara. Here visit the Roundstone Musical Instrument Centre – home of the Irish Bodhran and enjoy learning about the tradition of Irish music and the instruments still used today. Follow the rugged coastline and sandy beaches, choosing your routes via the lakes, rivers or surrounding forests.
Day 3
The Sky Road
For some of the best views in all of Ireland, bike up the Sky Road and past the ruins of Gothic Clifden Castle. Travel out to Cleggan on the North side of Streamstown Bay and explore The Cleggan Peninsula. Enjoy this 19th century market town with its wealth of little galleries, bookstores, antique stores, and restaurants. The Sky Road is called such because it winds its way skyward around the hillside cliffs offering spectacular views of the offshore islands. The views you will be rewarded with are definitely worth the hilly sections on this route!
Day 4
Renvyle Peninsula
Explore the Renvyle Peninsula by bicycle or spend the day on Inishbofin. At the far western edge of Ireland, the serene and tranquil Renvyle Peninsula is found. Far from the pressure of city life, it is a place in which to relax and enjoy the fresh sea air, the peace, tranquillity and closeness of nature. Amidst this alluring landscape, you will find Derryinver Quay and Ballinakill Harbour, one of the loveliest natural and well-protected harbours in the world.
Day 5
Galway Bay
Drive through Northern Connemara and the Maam Valley to Galway City and across to Galway Bay. Enjoy a pub lunch on the bay, and then spend the afternoon cycling across the Eastern Burren.
Day 6
The Burren
Spend the day cycling the green lanes and tracks of The Burren, finding prehistoric tombs and forts, and wayside pubs and cafes. The Burren, is a bare lunar like landscape of a limestone plateau dotted with stone age forts and megalithic tombs. In the narrow crevices that criss-cross this pavement flourish orchids, gentians and other rare flora, an amazing mix of arctic, alpine, temperate, and tropical vegetation growing side by side. Twenty-two varieties of orchids thrive here, nourished by underground rivers and rich soil.
Day 7
Departure
Enjoy a private transfer to Shannon Airport for your departure flight home. Departure.
Call us
All our experiences are tailored to meet your every need.
+353-1-288-9355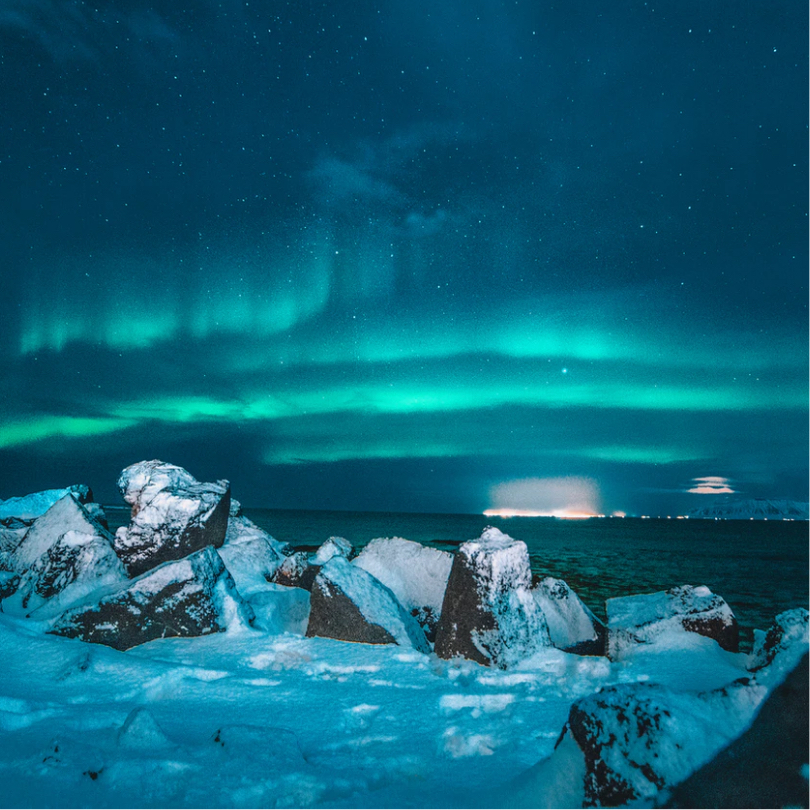 Made to measure
We are Experience
Designers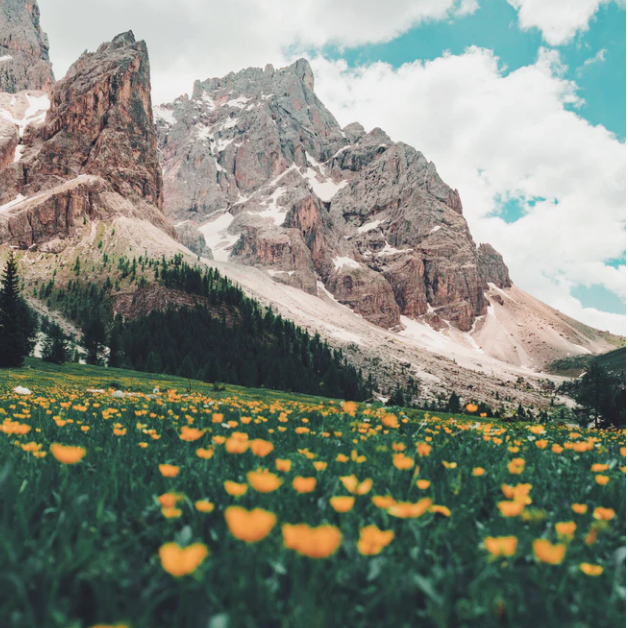 Our team of highly experienced travel designers will guide you from beginning to end as you embark on a tailor-made journey of distinction, enjoying truly exclusive and authentic cultural experiences. We can fulfil your bucket-list dreams.
Speak to us
Get the latest from Adams & Butler: Sign up to our Newsletter