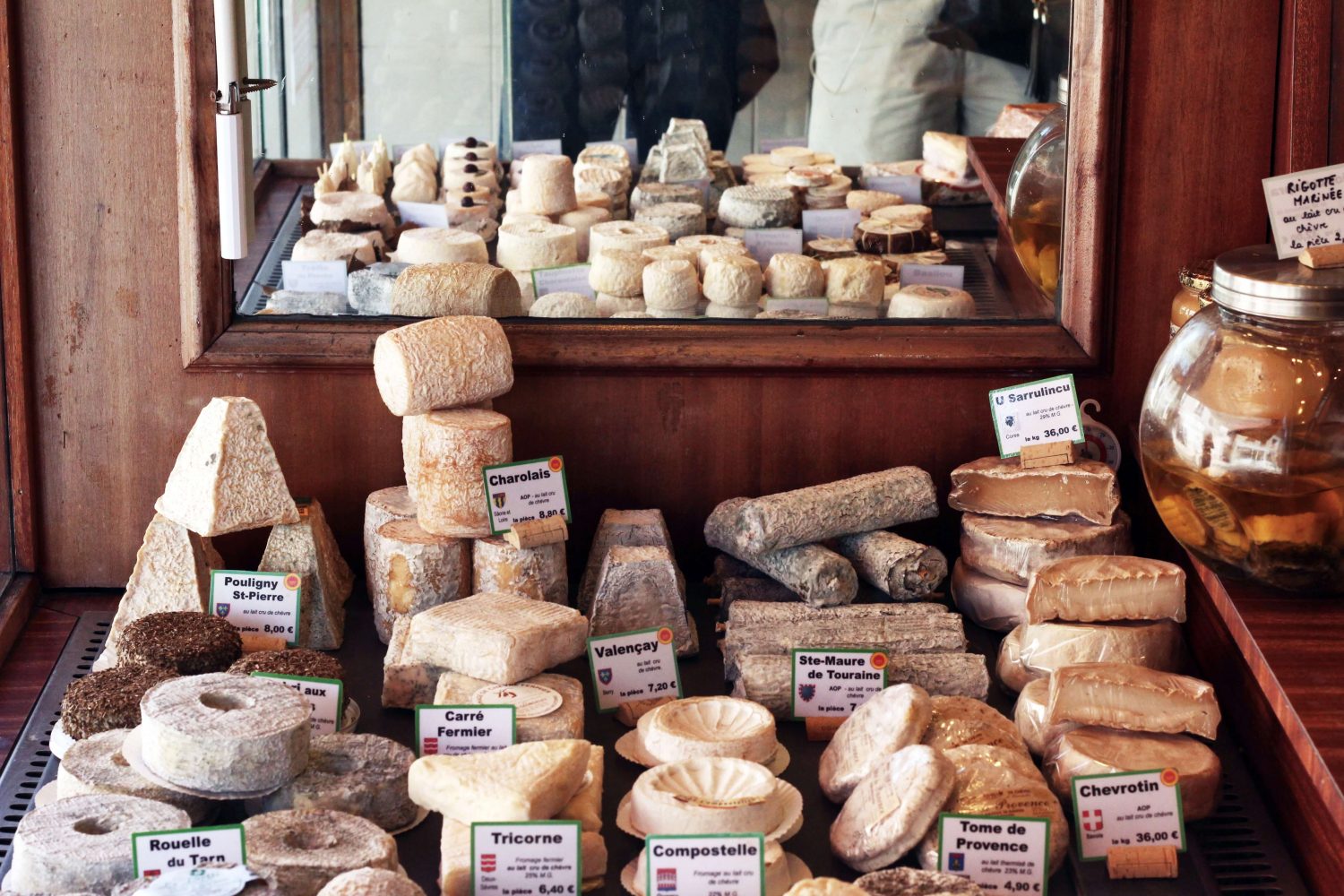 Artisanal Cheeses of Ireland
Irish farmhouse cheeses are the product of unique interactions between people, place and pasture. It is not just about flavour, it is also about people, and each cheese tells the story of the cheesemaker and the farm where it was made. Every cheese is marked with the signature of their personality.
Highlights
Sample a variety of unique Irish cheeses and partake in cheese making demonstrations
Visit local Irish farms and witness sustainable practices
Marvel at the wild landscapes and vistas of Ireland
Indulge in other culinary experiences including oyster farm visits and coastal foraging
Culinary
Family Friendly
Sustainable Farming & Practices
Experience Overview
What distinguishes an Irish farmhouse cheese? Well, there are the cheesemakers that make their cheeses solely from the milk that is from their herds, and then there are those who source from their neighbours. In our opinion, this does not affect deliciousness, per se. Goat and sheep's milk (from animals who have been feeding on lush, Irish grass) have also entered the market. So has an increased demand for raw milk. However, one thing has not changed, which is that Irish farmhouse cheese was, and continues to be personal. Every Irish cheesemaker continues to be hands-on with their product; they have cooked the milk, shaped the cheese, and sniffed each wheel as it ages. When you eat Irish farmhouse cheese, you are also getting a bit of the person who made it. Embark on an journey through the Emerald Isle indulging on all that is Irish cheese.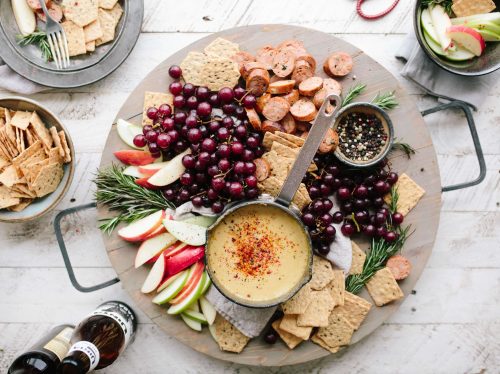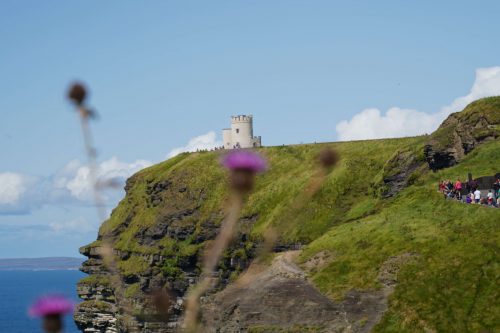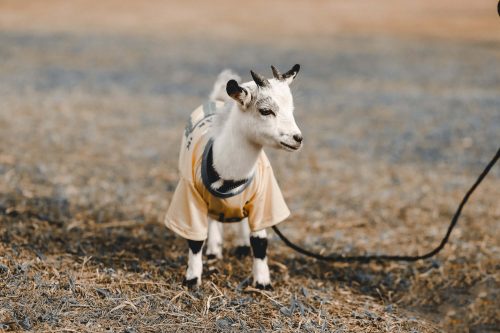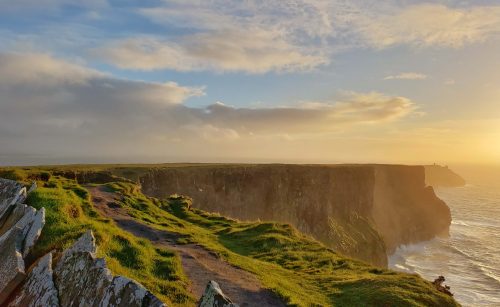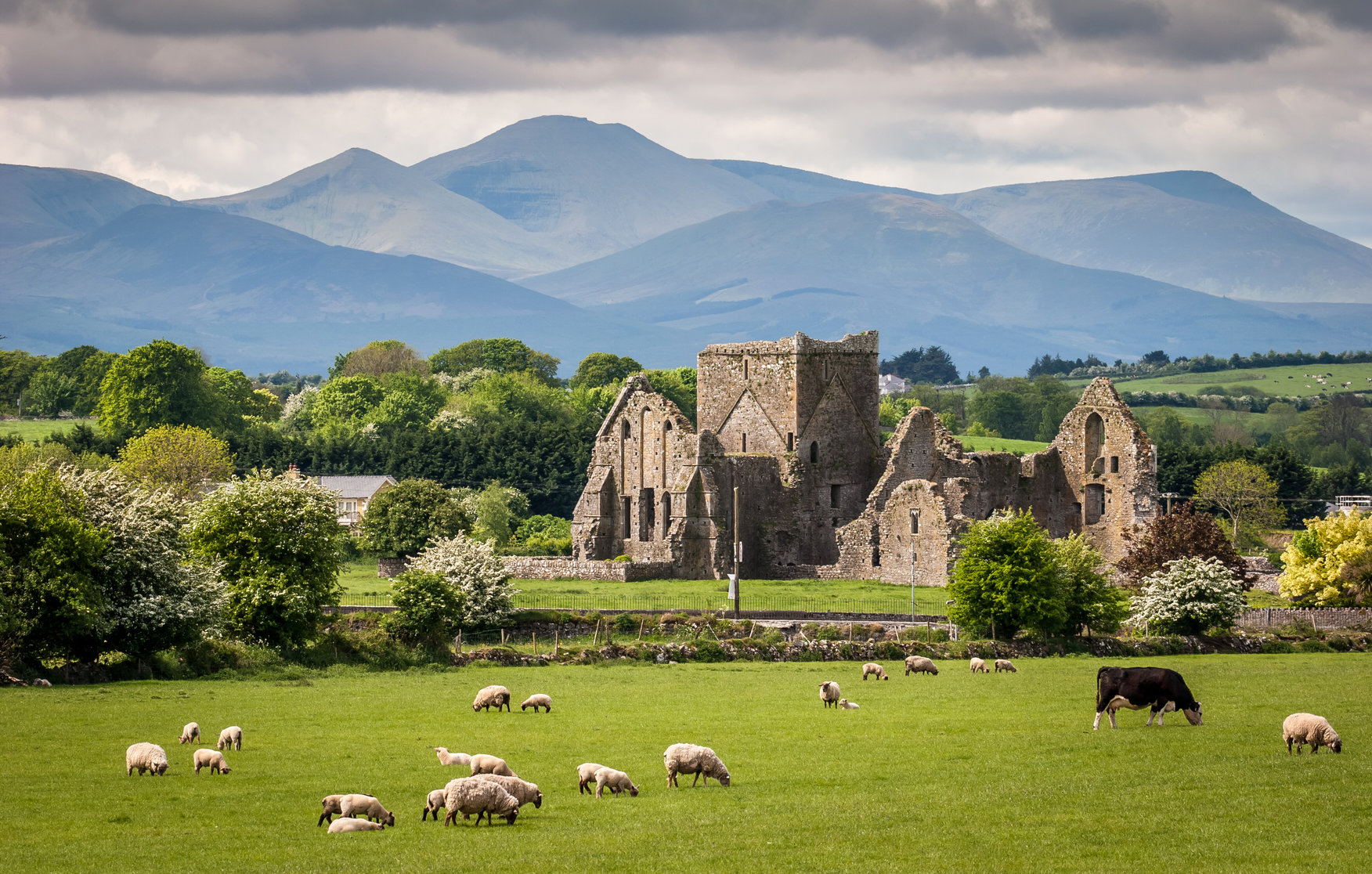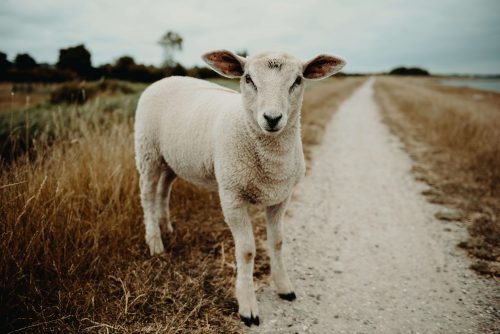 Sample Itinerary
DAY1-2
DAY3
DAY4
DAY5
DAY6
DAY7
DAY8
DAY9
DAY10
DAY11
DAY12
DAY13
DAY14
DAY15
DAY16
Day 1-2
Dublin
Welcome to Ireland! Arrive into to Dublin and meet your driver guide at the airport arrivals hall. Take the next two days to explore the Irish capital before embarking on your cheese journey through the Emerald Isle. Both the Republic of Ireland's capital and largest city, Dublin is truly larger than life. A kaleidoscope of history and modernity, it is generous in its architectural and cultural offerings. Just a quick turn down a cosy laneway could lead you to the bustling restaurants and pubs of Temple Bar, or towards the ancient, yet indominable walls of Dublin Castle. For a city so rich in historic treasures, its bold spirit has not been left in the past. Internationally renowned for their lively spirit and fun-loving attitude, Dubliners certainly know how to grab the present moment with both hands.
There are a plethora of sites to explore, including Trinity College and the Book of Kells, St Patrick's Cathedral, and Grafton Street.
Trinity College's Old Library and the Book of Kells Exhibition is a must see for all visitors to Dublin. The Book of Kells is Ireland's national treasure, a 9th-century manuscript documenting the four Gospels of the life of Jesus Christ. The exhibition is on display inside the 18th-century Old Library building and includes access one of the world's most beautiful libraries, the Long Room, which displays 250,000 of Trinity College's oldest and rarest books.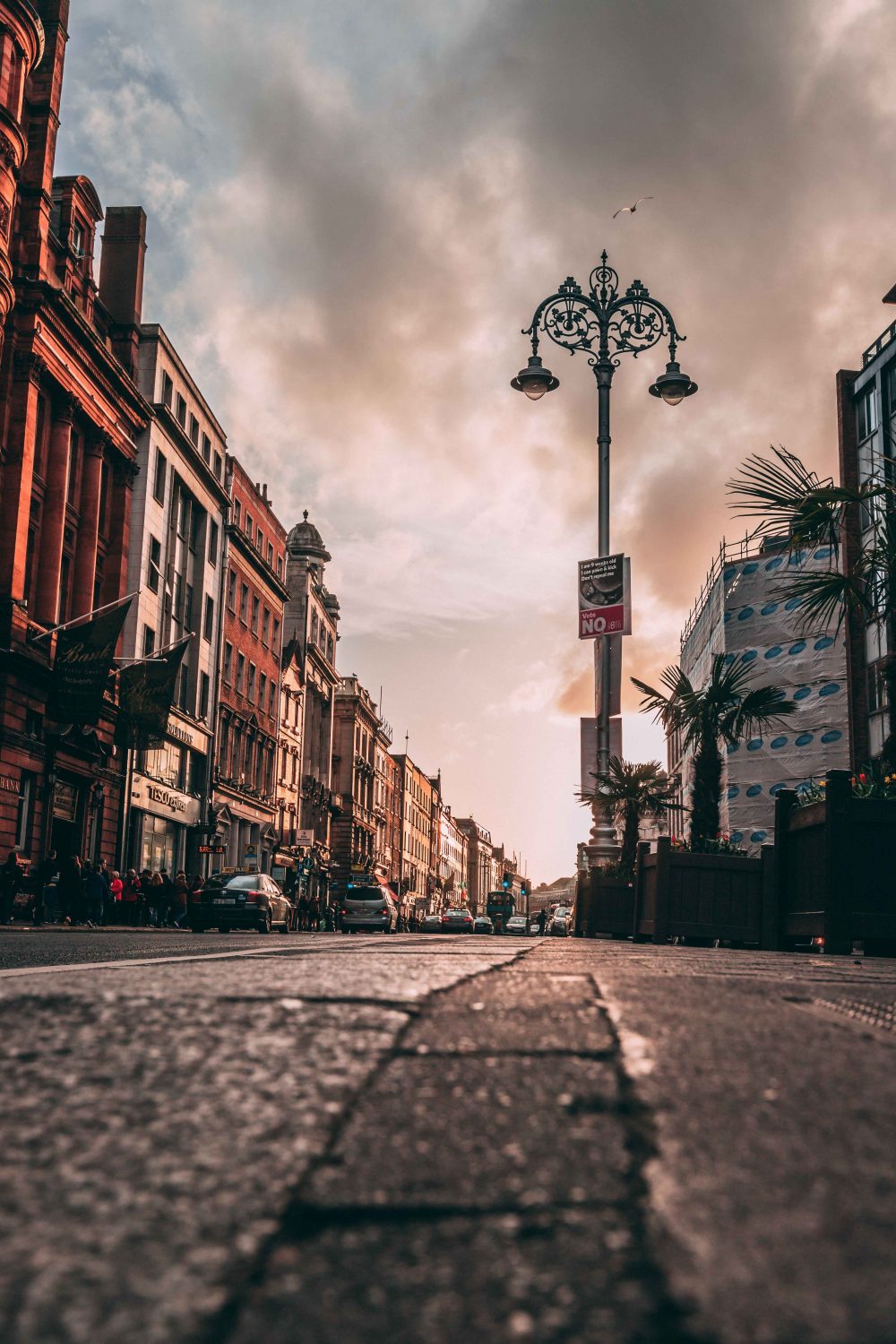 Saint Patrick's Cathedral has been at the heart of Dublin and Ireland's history and culture for over 800 years. For centuries it was the largest enclosed space on the island and it remains the largest cathedral in the country. It has been visited by some of Irish history's most influential individuals from Cromwell, William of Orange and King James I, to Queen Victoria and her husband Prince Albert. We can organise a private vergers tour with behind-the-scenes access.
Go on a walk along Grafton Street – which is right on your doorstep. The beating heart of Dublin City, this pedestrian street has shops galore to explore with many arteries running off with fantastic cafes, bars and restaurants.
Day 3
Kilkenny
Today, depart Dublin for Kilkenny. Built from dark grey limestone flecked with fossil seashells, Kilkenny is also known as 'the marble city'. Its unique medieval mile of narrow lanes and historic buildings strung between castle and cathedral along the banks of the River Nore is one of the southeast's biggest draws. Kilkenny is also a centre for arts and crafts, and home to a host of fine restaurants, cafes, pubs and shops. There, visit Knockdrinna Farmhouse in scenic for a cheese making course designed to show you how to make cheese at home. A fun day of making and tasting cheese, as well as a tour of the award winning Knockdrinna Cheese Making Facility. In the evening, dine at Michelin-stared Lady Helen where you may have the opportunity to taste some of the finest cheeses made in Ireland.
Day 4
Cork
Depart Kilkenny for the culinary capital of Ireland, Cork. Cork is a delight for foodies. The city's famous covered English market, which has been trading since 1788, sells all sorts of amazing fresh produce. Sample some of the finest cheeses amongst other delectable treasures as you meander through this exquisite market. Cork is a liberal, youthful and cosmopolitan place, busily reinventing itself with spruced-up streets, revitalised stretches of waterfront, and an artisan coffee bar on every corner. There's a bit of a hipster scene, but the best of the city is still happily traditional; snug pubs with live music sessions, restaurants dishing up top-quality local produce, and a genuinely proud welcome from the locals.
Day 5
Kinsale
Today, venture to the charming seaside village of Kinsale. The unique yachting harbour of Kinsale is one of many colourful gems strung along the coastline of County Cork. Narrow, winding streets lined with a fantastic range of top quality shops and boutiques with many unique designs and great gift ideas, galleries, lively bars and superb restaurants, and a handsome natural harbour filled with yachts and guarded by a huge 17th-century fortress make it an engrossing place to visit. While in Kinsale, induldge in the another culinary offering of Ireland – seaweed. Embark on foraging and picnic tour at the coastal enclave of Sandycove, where you will have a sumptuous picnic waiting for you in this gorgeous location. Relax, take in the views and breathe in the clean, salty air. Once you have whetted your appetite, forage for wild seaweeds and shellfish. Times for this tour are tide dependent.
Day 6
Kenmare
Depart Cork for Kerry. Along the way, enjoy an Irish mozzarella experience. Meet Jenny at her family-owned dairy for your cheese tour and tasting. You'll start your experience with a cup of tea or coffee in her garden before you head to the cheese production facility. Learn about the process of making cheese, watch as the cheese makers stretch curd to make fresh cheeses, and discover the array of maturing hung cheeses as you tour the aging room. After your tour, you'll head back to enjoy a tasting of five different cheeses. Jenny will pair them with ingredients that elevate their flavor – burrata freshly made that morning with a splash of olive oil and aged balsamic vinegar, grilled halloumi with fresh bread or a dollop of ricotta with a drizzle of local honey. Later, you can opt to drive through the woodlands for a walk to the sheep pastures or stay and tour the herb and vegetable garden. Your lunch will include a wood-fired pizza, along with an organically-grown seasonal side salad with fresh garden herbs and pecorino.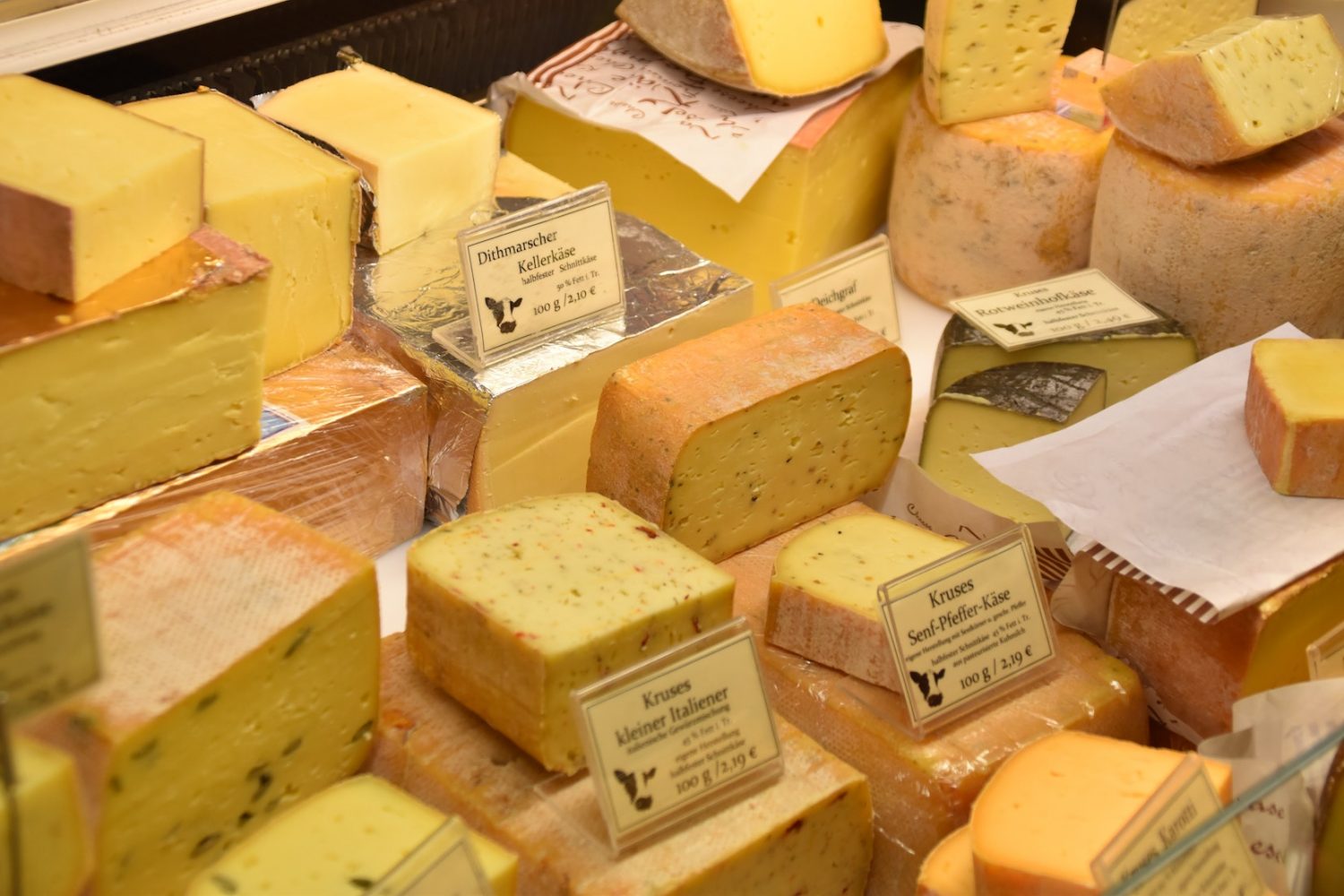 Your host Jenny and her partner Toby (who always dreamed of owning a farm) own and run a dairy farm and cheese production facility that produces award-winning cheese. They first started in the industry with an olive oil and Italian products company that specialized in importing Italian mozzarella. However, transporting the cheese became difficult and Jenny and Toby were struck that Cork had underutilized green pastures that might help solve their cheese transportation issues. They decide to produce fresh Italian-style mozzarella from the high-quality milk of Ireland's pasture-grazed cows. Initially, Jenny and Toby worked with a local milk farmer, and eventually they opened their own dairy and cheese-making facility that provides cheese to several restaurants and is sold at farmer's markets around the country. They also have a sheep farm and make a variety of delicious sheep cheeses. Their smoked scamorza cheese won the Blas Na Heireann award for best smoked cheese! Come visit Jenny and learn about how this couple followed their dream to create an incredible product with local ingredients!
Day 7
Ring of Kerry
Today, take in the incredible vistas and landscapes of County Kerry as you explore the Ring of Kerry. This 179km circuit winds past pristine beaches, medieval ruins, mountains and loughs, with ever-changing views of the island-dotted Atlantic, particularly between Waterville and Caherdaniel in the peninsula's spectacular southwest. If you want to get further off the beaten track, explore the interior of the peninsula on foot, along the eastern section of the Kerry Way from Killarney to Glenbeigh, or by car or bike on the minor roads that cut through the hills, notably the Ballaghisheen Pass or the Ballaghbeama Gap!

Day 8
Dingle
Make your way to Dingle today. Framed by its fishing port, the peninsula's charming little 'capital' manages to be quaint without even trying. Some pubs double as shops, so you can enjoy a Guinness and a singalong among screws and nails, wellies and horseshoes. Dingle town is a truly cosmopolitan, creative place. In summer its hilly streets can be clogged with visitors; in other seasons its authentic charms are yours for the savouring. Although Dingle is one of Ireland's largest Gaeltacht towns, the locals have voted to retain the name Dingle rather than go by the officially sanctioned – and signposted – Gaelic name of An Daingean.
While in Dingle, meet the local producers, sample their flavours and see the passion and dedication of the Dingle Peninsula's artisan food and drink community for yourself. German-born cheesemaker Maja Beaujouan of Dingle Peninsula Cheese makes a range of semi-hard and hard cheese. The jewel in the crown is her Dilliskus flavoured cheese with hand-picked dillisk seaweed and made using morning milk. She matures them in a 200-year old stone building whose natural flora adds to the fermentation process and the final flavour of the cheese. This unique "seaweed cheese" is a true testament to the culinary innovations transpiring in Ireland.
Day 9
Cashel
Depart Kerry for County Clare. Along the way, partake in the Cashel Farmhouse Cheesemakers Tasting Experience. Come and visit their Dairy, get a virtual tour of how they make the cheese, meet with the makers, sit and chat and have a tasting of not only their own cheeses, but also other iconic Irish farmhouse cheeses.
When Louis & Jane Grubb set out to make Cashel Blue in the early 1980s, their ambition was to create a farmhouse cheese that truly represents the outstanding quality of Tipperary grass-fed milk. Today, more than 35 years later and in the hands of the 2nd generation, Cashel Blue is still made by hand on the same 200 acre farm.
Day 10
The Burren
Commence your day with a visit to a local working goat farm for a private tour. There, you will pet the farm's beautiful goats, see them during feeding time and get a better understanding of sustainable farming. Both a cheese making demonstration is included and a tasting of the gourmet cheeses produced on the property are also included. Then, drive to
Caherconnell for a private sheep dog demonstration. The sheepdog is an integral part of farming culture and here you will see just how much a well-trained Border collie can help its master. The sheepdog is of untold value when trying to move or direct sheep or cattle across open areas of the karst Burren landscape.
Day 11
Aran Islands
In the morning, visit the iconic Cliffs of Moher with your guide. The Cliffs of Moher are a dramatic 14km (9 mile) length of Atlantic coastline at the southwestern edge of the Burren region. They run from their southern end at Hag's Head up to a maximum height of of 214m (702 feet) close to O'Brien's Tower, built in 1835 by Sir Cornelius O'Brien as an observation tower for the Victorian tourists, and the site remains one of the most popular sites in Ireland. From the tower, you can see out to the Aran Islands in Galway Bay, the Maumturks and Twelve Pins mountain ranges to the north, and Loop Head lighthouse to the south.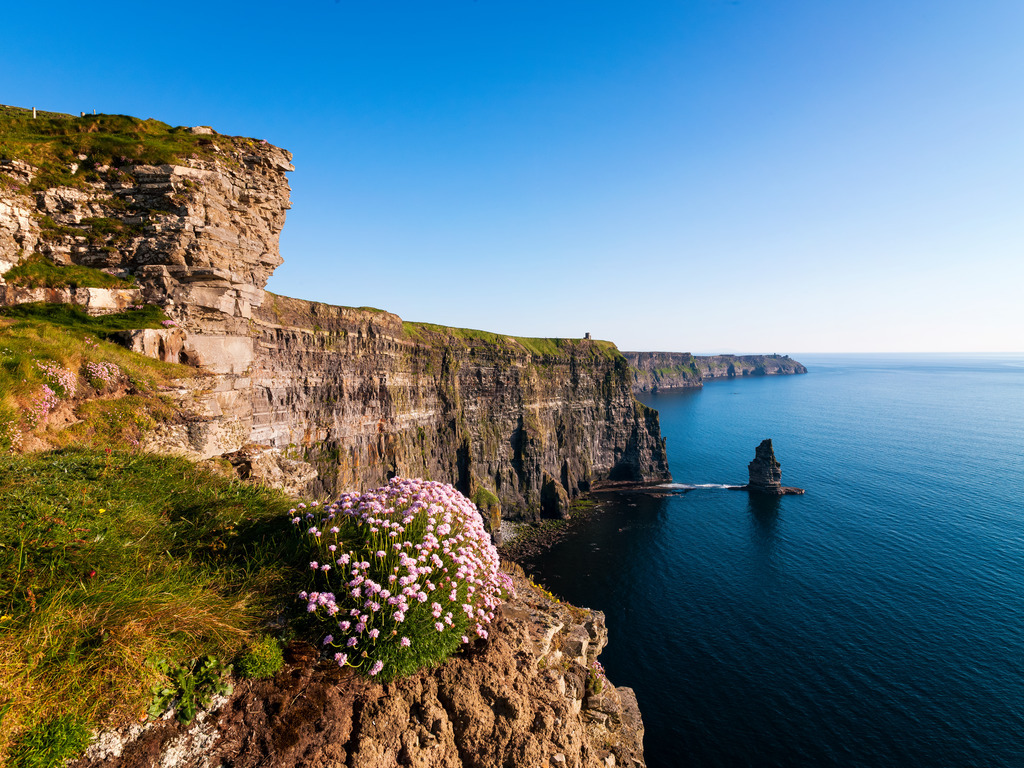 You will then venture to the Doolin Ferry for your ferry to the Aran Islands. During the ferry, experience the Cliffs of Moher from a different vantage point. On the island, you will indulge in a private tour where you will enjoy local island pubs, crafts, and culture. You will also savour a seafood buffet lunch. Return to the mainland by ferry and venture back to Gregans Castle for a lovely farewell dinner. Remainder of evening at leisure.
Day 12
Galway
Depart County Clare for Galway. Along, the way visit Kylemore Farmhouse. Meet Teresa, a fun and passionate artisanal cheesemaker in Galway. Experience spending time on a real working farm in the Galway countryside, get to see an artisan food producer at work, and of course sample their cheese, along with afternoon treats, all made with the best of Irish milk and butter! During your farm tour, you will learn all about Kylemore farmhouse cheese; everything from where does the milk come from (you might even get to meet their cows!), how cheese is made, what happens while its maturing and what makes it taste so good! You will finish your tour with a cheese tasting paired with homemade Irish soda bread and seasonal fruit in addition to a glass of wine enjoyed in an old Irish farmhouse room filled with traditional antiques and a cozy, traditional Irish marble fireplace.
Day 13
Galway
Calling all whiskey lovers! If you are whiskey amateurs or simply looking for an informational fun afternoon tasting uisce beatha. Our whiskey expert will be guiding you around the streets of Galway into some of the oldest bars to discover some of the best in Irish Whiskey. Not only will you be tasting some of these terrific drinks but also getting a great understanding of Ireland's rich Whiskey past and present. Starting in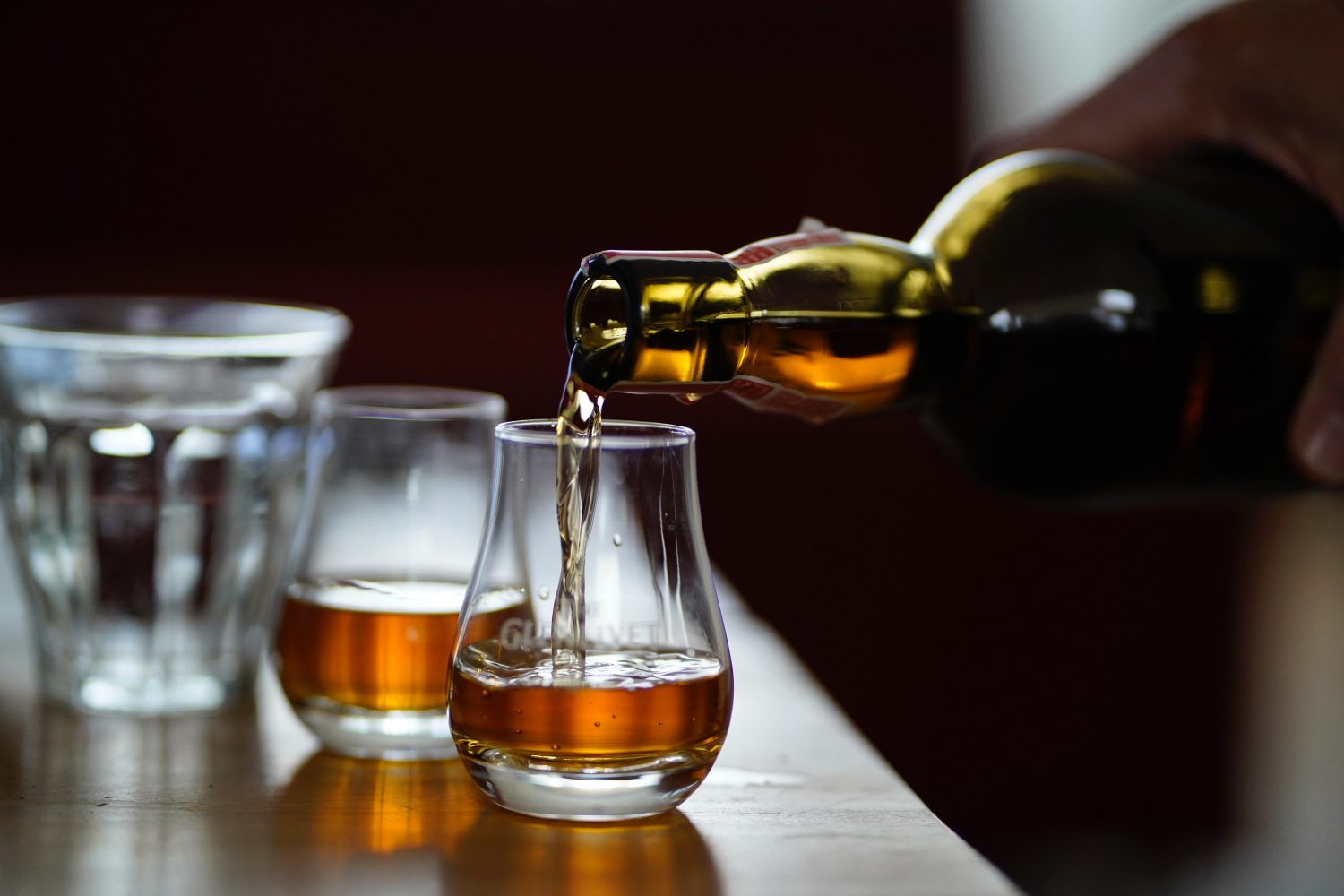 O'Connells on Eyre Square, McCambridge's, Kings Head, Freeny's and Neachtain's. We will even be getting to finish off the tour by meeting the 6th generation poitín maker Micil. Spend the remainder of the day exploring the musical capital. Be sure to stop at Sheridans Cheese – a cheese shop and wine bar are run by cheesemongers and winemongers who will gladly talk you through our cheeses, wines and other wonderful array of products.
Day 14
Connemara
Make your way to County Mayo for a luxurious castle stay. Take in the magic of Connemara today. Connemara translates as 'Inlets of the Sea' and the roads along the peninsula's filigreed coast bear this out as they wind around the small bays and coves of this breath-taking stretch of the Wild Atlantic Way. From Galway city, a slow coastal route passes some stunning hidden beaches and seaside hamlets. At the start of the Gaeltacht region west of Spiddal, the scenery becomes increasingly dramatic, with parched fields rolling to ragged shores. Connemara's starkly beautiful interior is a kaleidoscope of rusty bogs, lonely valleys and shimmering black lakes. At its heart are the Maumturk Mountains and the quartzite peaks of the Twelve Bens mountain range, with a network of scenic hiking and biking trails.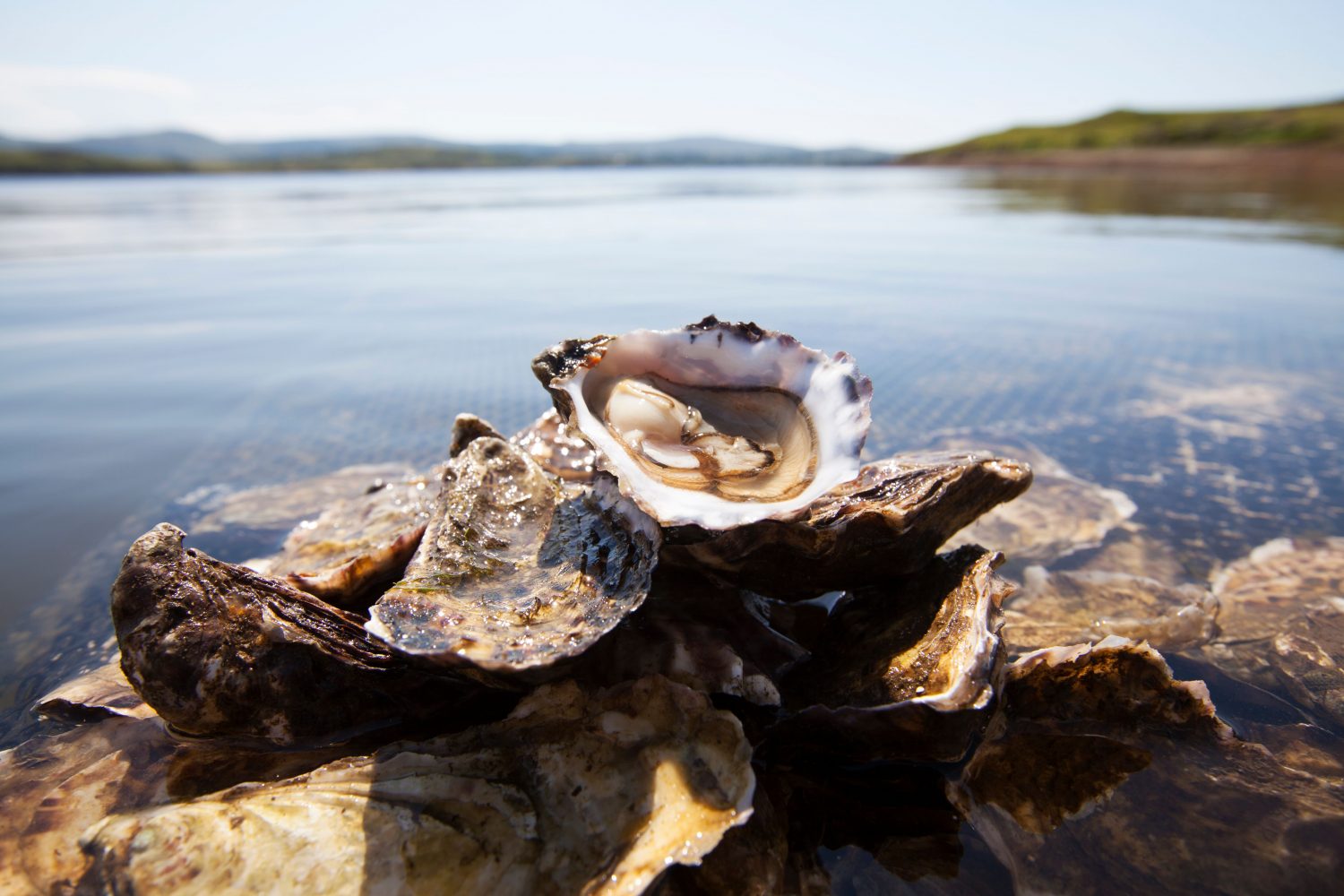 For an intriguing local foodie experience, visit an oyster farm to try oyster shucking and enjoy an oyster-and-Guinness tasting against the magical backdrop of Connemara. A fun aside is that oysters are aphrodisiacs…The best time to experience their aphrodisiac quality is spring – which coincides well, as spring is also the best time for a seashore walk to see their different stages of growth.
Day 15
Mayo
Today, meet the people who are at the forefront of Irish artisan food culture in the West of Ireland. The enthusiasm and passion of these food producers is infectious and all the more intimate when they welcome you into their homes. Leave with a taste of what the lush green fields and clean waters around the West of Ireland have to offer. You will learn from a beekeeper, cheesemaker, and chocolatier.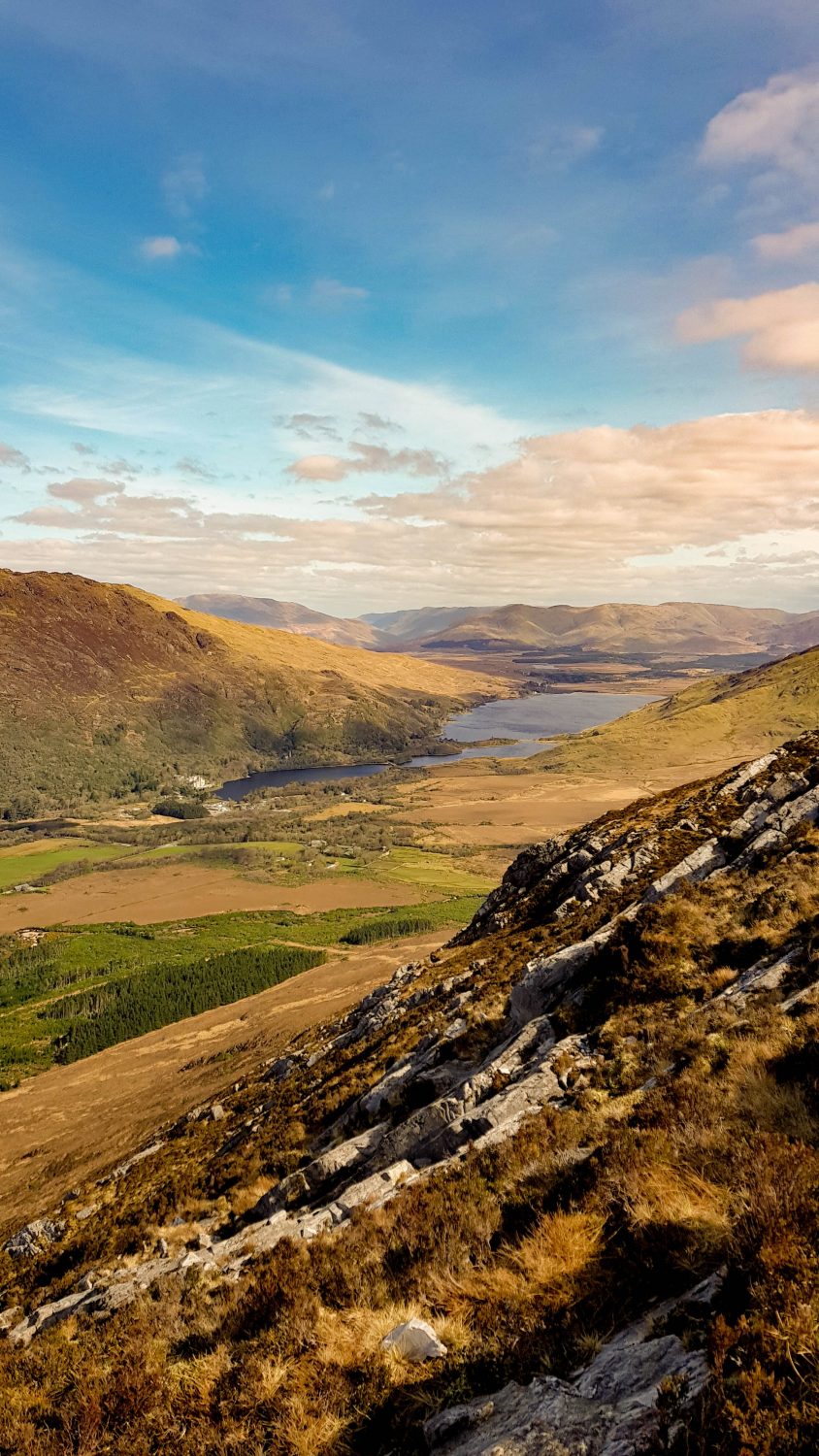 Meet a fourth generation beekeeper at his home apiary at the foot of heather clad hills. Don your bee-suit and learn how to open and work a hive of bees. Experience the excitement, sounds, tastes and smells of nature's busiest workers.
Experience the life of an Irish farming and cheese-making family. Walk the farm's pastures and meet the pedigree herd of Friesian cows that graze these meadows. The cheesemaker will take you through the fascinating process of how cheese is made before you taste the various cheeses in the maturation room.
Learn the art of chocolate making from a passionate chocolatier. Try one of the best hot chocolates in the world made with local milk, and make your own chocolate bars, tweaking the flavours for your personal taste. Discover the fun of rolling your own Irish truffles to take home with you.
Day 16
Departure
Enjoy a private transfer to Shannon Airport for your departure flight home.
Call us
All our experiences are tailored to meet your every need.
+353-1-288-9355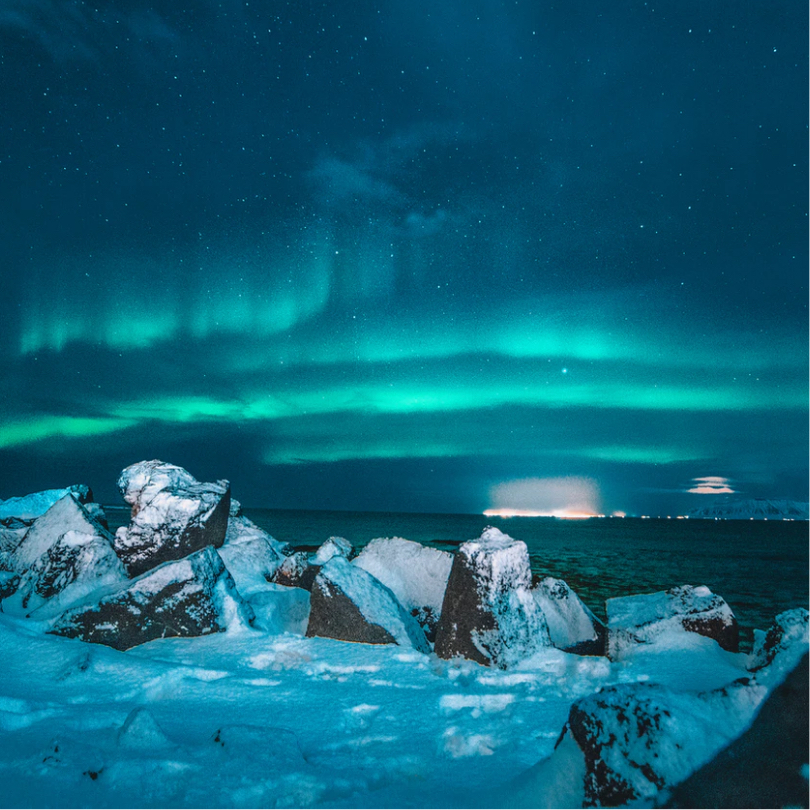 Made to measure
We are Experience
Designers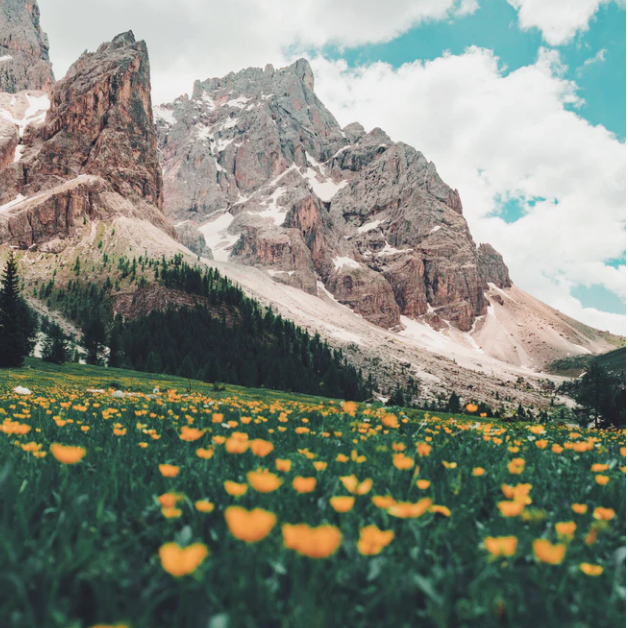 Our team of highly experienced travel designers will guide you from beginning to end as you embark on a tailor-made journey of distinction, enjoying truly exclusive and authentic cultural experiences. We can fulfil your bucket-list dreams.
Speak to us
Get the latest from Adams & Butler: Sign up to our Newsletter