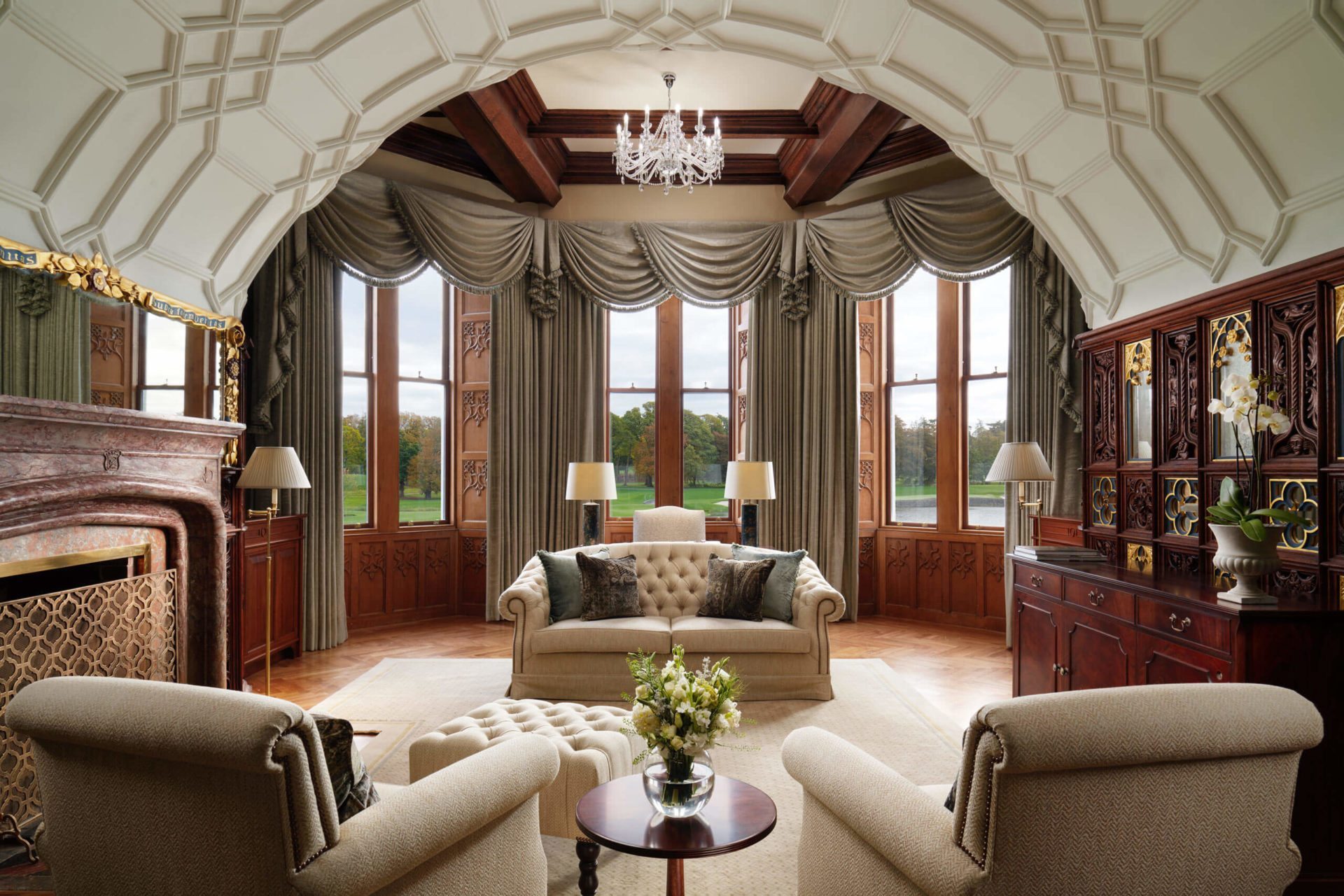 Irish Glitz and Glamour
This tour is specially designed for those who want to experience Ireland in true luxury, with wonderful behind the scene experiences and private visits.
Highlights
Behind the scenes experience with Irish Designer Louise Kennedy
Helicopter flight over the Cliffs of Moher and exclusive private tour on one of the Aran Islands
Luxurious yacht experience to discover the "real" Ireland
Lunch with an Earl in his private Castle
Dublin, Mayo, Connemara, Clare, Laois
Stay in Ireland's top hotels and castles
Experience overview
Stay in award winning hotels, enjoy top service, luxurious surroundings, behind the scenes experiences and access to private places, not usually open to the public. Meet successful fashion designers, have lunch with an Earl in his private Castle, and experience Ireland from a different viewpoint during a helicopter tour, sipping champagne on a yacht or with your private guides who will take you to very exclusive locations.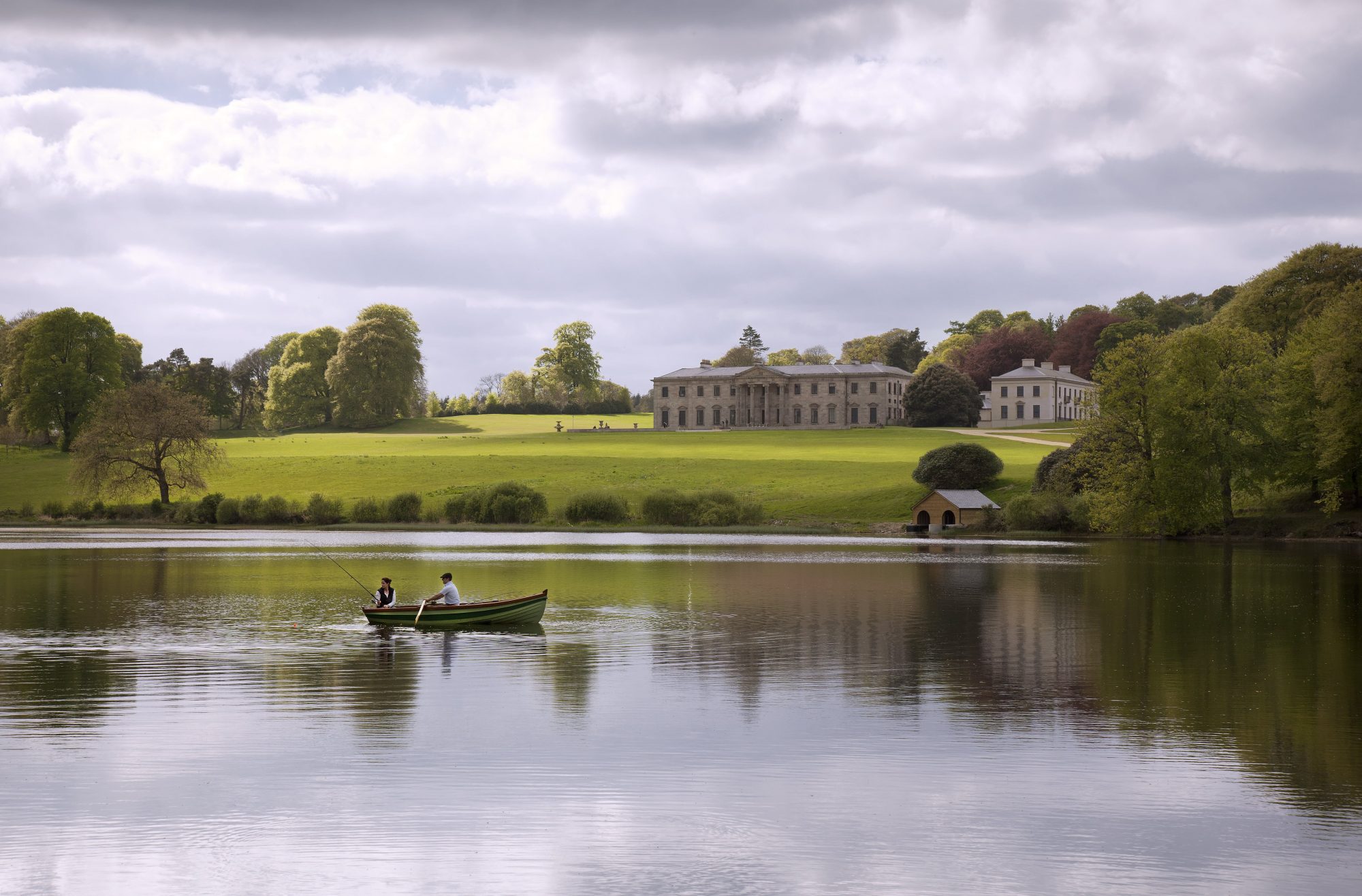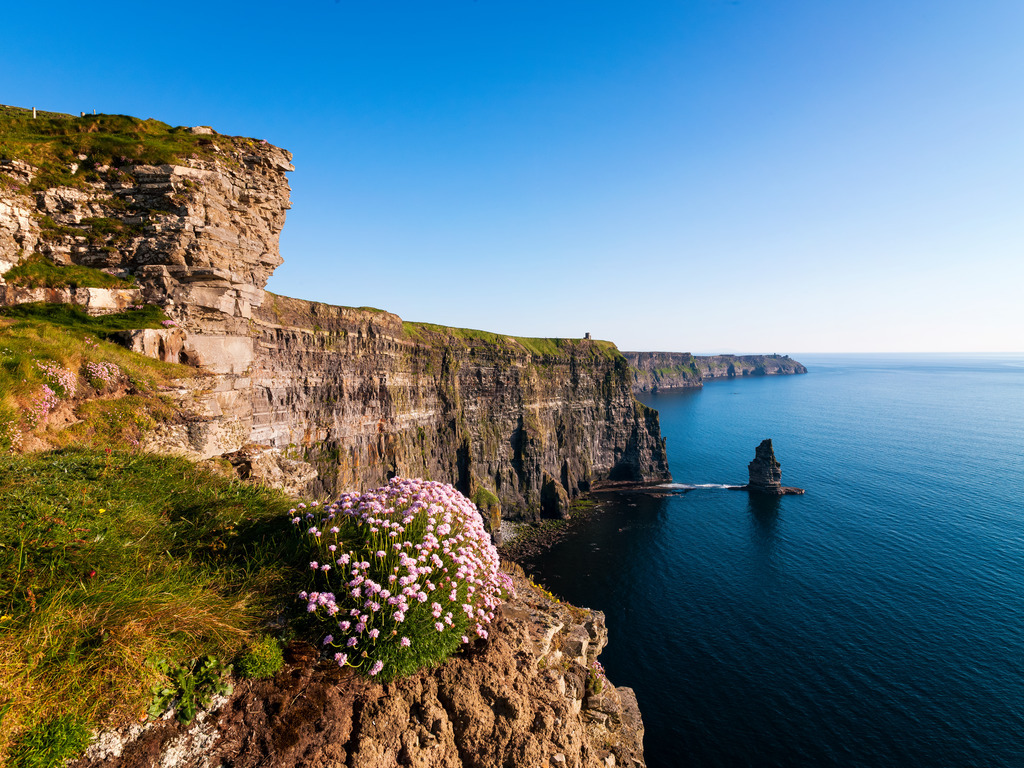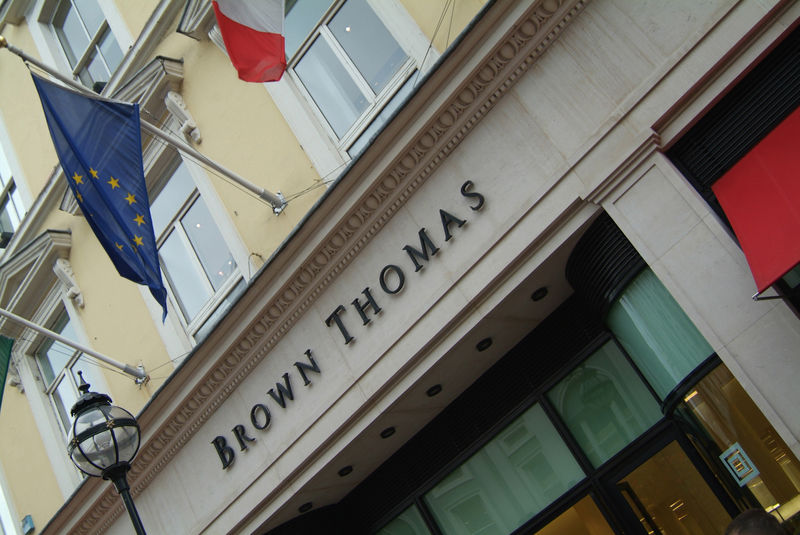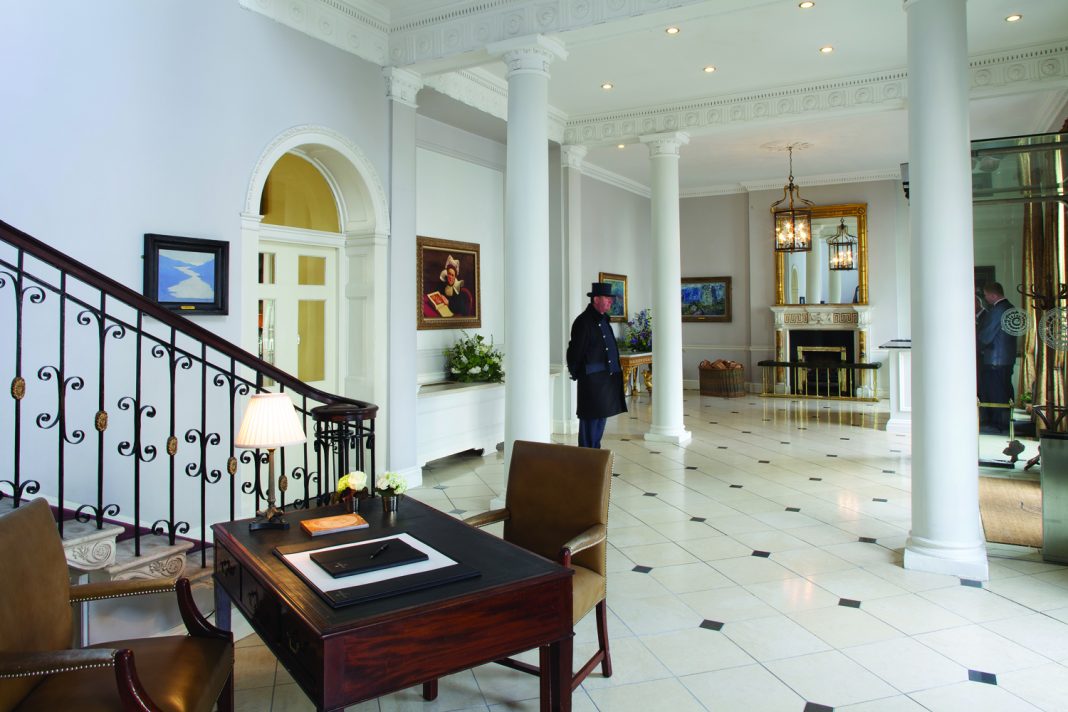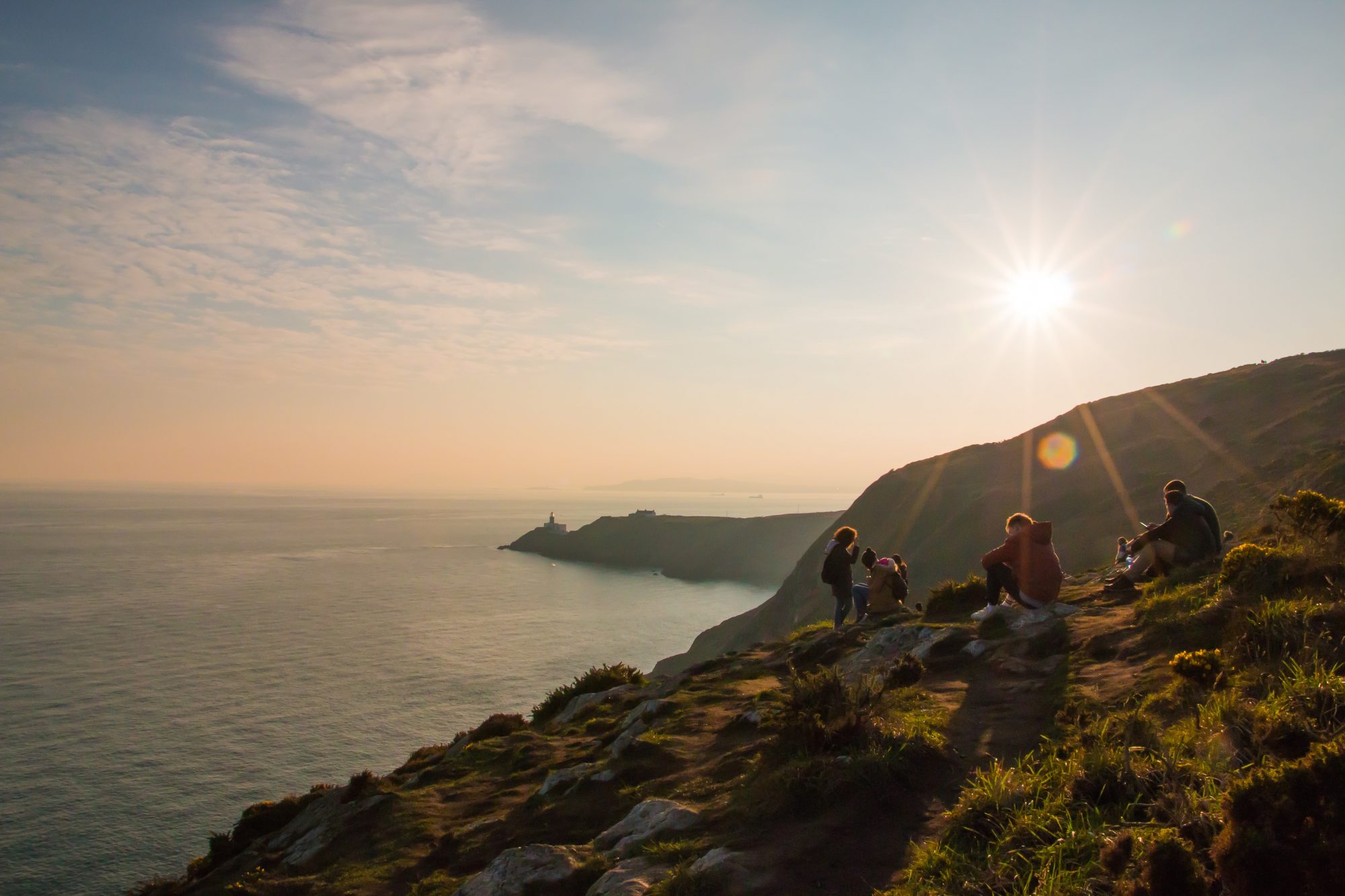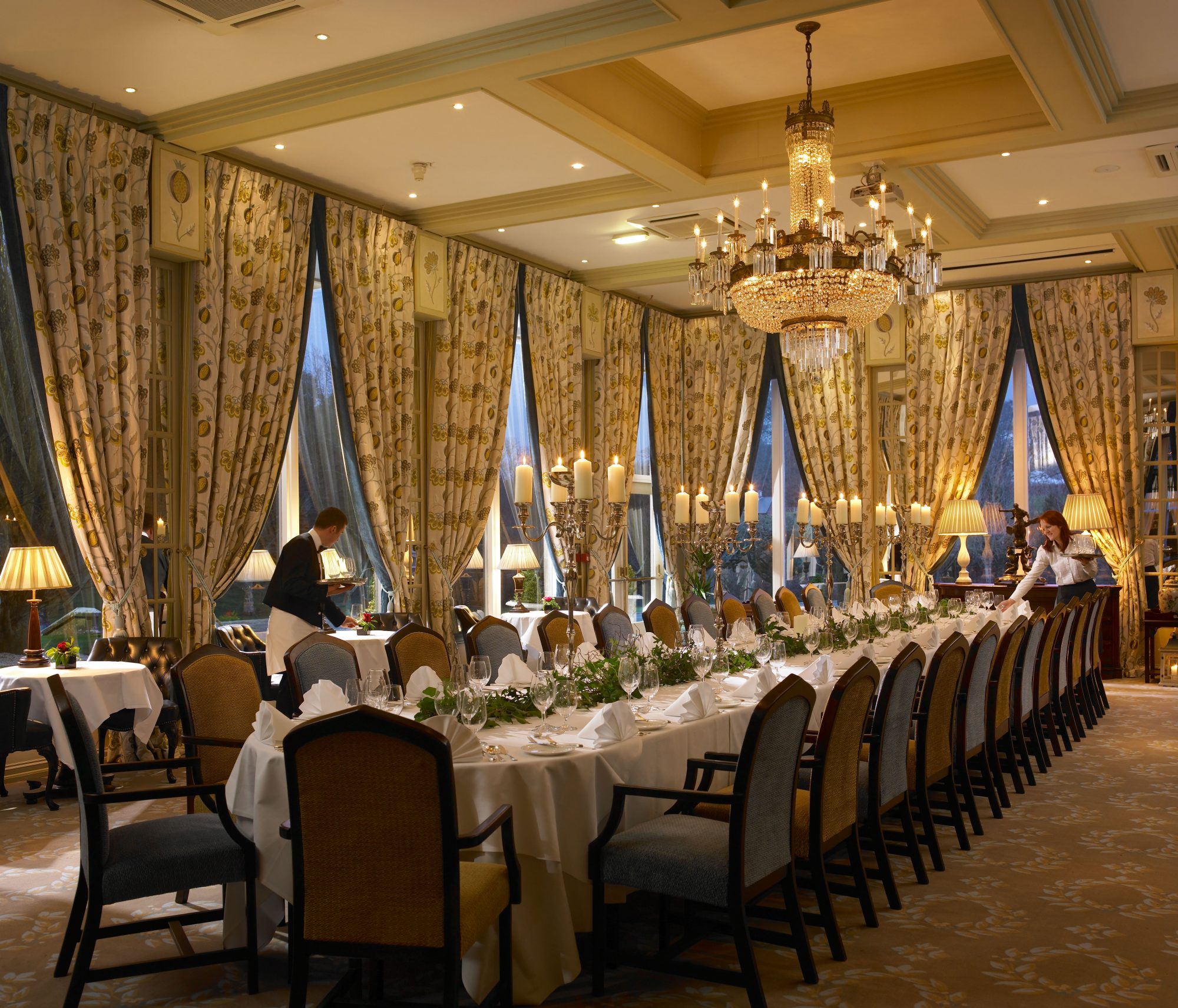 Sample Itinerary
DAY1
DAY2
DAY3
DAY4
DAY5
DAY6
DAY7
DAY8
DAY9
Day 1
Art & History
Arrive into Dublin Airport and enjoy a private transfer to your city centre hotel. As your room may not be ready, drop off your bags and enjoy a private walking tour of Ireland's capital city, which will include a visit to Trinity College and the Book of Kells. Experience the charming individuality of Dublin on its streets, behind its facades, in its hidden corners and in its fascinating stories and history. In the afternoon, enjoy a private Art and History Tour and a special Afternoon Tea at your hotel.
Day 2
Irish fashion & private shopping
Today, enjoy a private behind the scenes experience with Irish designer, Louise Kennedy and later a private shopping session will be booked for you at Brown Thomas. Experience a luxurious, relaxing space that will be exclusively yours, while a team of expert personal shoppers bring the store to you. Louise Kennedy is internationally recognised as one of Ireland's most successful fashion designers. Since establishing her eponymous label in 1983, Louise has earned an international reputation for creating clothes that are appreciated for their sophistication and quality of design. There is no better way of experiencing Louise's innate sense of beauty and style than a visit to her Irish flagship store No. 56 Merrion Square in the heart of Georgian Dublin and just a short walk from The Merrion Hotel.
Day 3
Galway city
Today, meet your private driver guide and head to the world-famous Ashford Castle. On the way, enjoy a private food tour in Galway city. It gives a great overview of the passionate people and beautiful produce that combine to make Galway one of Ireland's gourmet jewels. During the tour you will meet artisan producers and sample their products with experience local guides, giving you insights to local and treasured ingredients.
Day 4
Island Life
Drive to Connemara Airport and take a short flight to one of the Aran Islands. Discover this wonderful part of Ireland where Gaelic is still spoken and learn about the islander's way of life. Enjoy a very fresh lobster lunch before being collected by helicopter for a scenic flight over the Cliffs of Moher, Wild Atlantic Way and Connemara, landing back at Ashford Castle. Your day will include unique cultural experiences, local food producers and of course pubs that ooze character and personality. The emphasis will be on providing a local experience and frequenting areas not widely known to mass tourism. Genuine local people who will share their experience in a very personal and up-front manor.
Day 5
The Castle Experience
Take the day to enjoy the Castle grounds and experience some of their Estate pursuit activities and award-winning Spa. For hundreds of years, the grounds of Ashford Castle have provided a vast playground for its owners and their friends. Successive generations of the de Burgo, Bingham, Browne and Guinness families have created one of the finest sporting estates in all of Ireland, if not the world – which is proudly continued to this day.
The expansive 350-acre Ashford Estate lends itself perfectly to a range of activities, from country classic pastimes such as horse riding, fishing, falconry and shooting, to more modern activities such as golf, cycling and kayaking.
Hotel: Adare Manor or Dromoland Castle
Day 6
The real Ireland
Today, experience the true Ireland on a luxurious motor yacht. You will travel through time and see how Ireland has evolved. Experiences range from "medieval" to "traditional" to "modern." While the day calls for interactions with locals, it truly captures a glimpse into Ireland's culture and history throughout the years. Get to see the parts of Ireland many rarely do and enjoy a diverse range of experiences as you discover a 'hidden' Ireland with these private day-tour experiences. Fuse these locations with elements of Irish art, architecture, castles, culture and more with a carefully chosen selection of locally sourced artisan food & drink tasting experiences.
Day 7
Meet an Earl in his Castle
Depart Adare Manor today and tour to Ballyfin Demesne – voted the number one hotel in the world by Travel + Leisure. Along the way, stop at Birr Castle, where you will enjoy a once-in-a-lifetime experience. The Earl of Rosse will accompany you on a tour through his private estate and its gardens. You will then enjoy a lunch with him on the grounds. Following this incredible experience, you will make your way to Ballyfin. Take the rest of the afternoon to relax and rewind. In the evening, enjoy an authentic fireside Irish storytelling experience.
Day 8
Ballyfin Demesne
Take this day to just sit back, relax and enjoy your last day in Ireland. Ballyfin Demesne exhibits a magical ambience, which transports you to a romantic bygone era. You will enjoy a picnic at either the grotto, the temple, by the water cascade, at the top of the tower, or by the lake – wherever your heart takes you.
Day 9
Departure
Enjoy a private transfer to Dublin Airport for your departure flight home.
DAY 2
Irish fashion & private shopping
DAY 5
The Castle Experience
DAY 7
Meet an Earl in his Castle
Call us
All our experiences are tailored to meet your every need.
+353-1-288-9355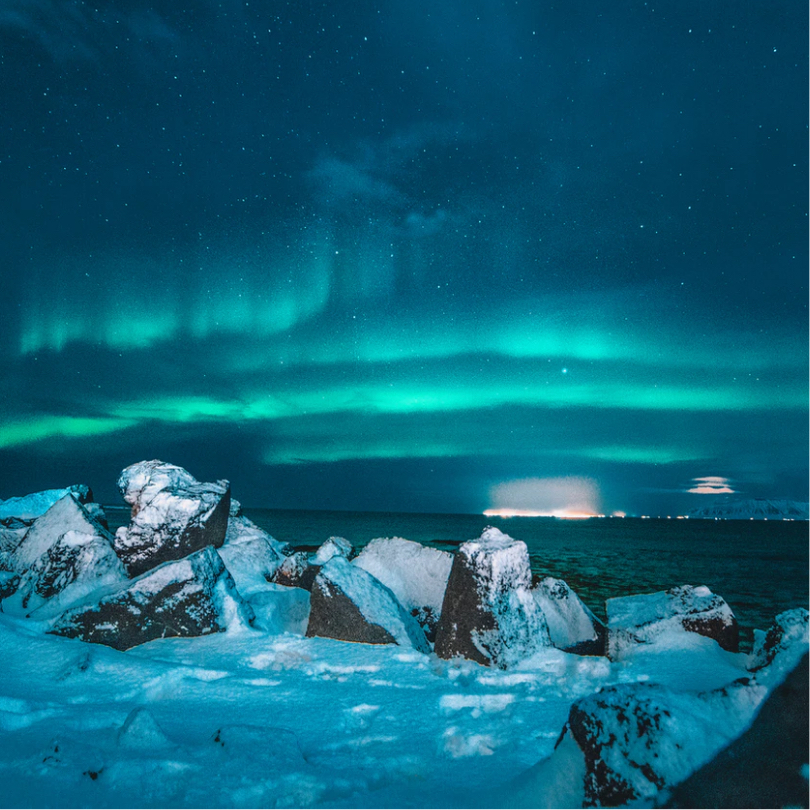 Made to measure
We are Experience
Designers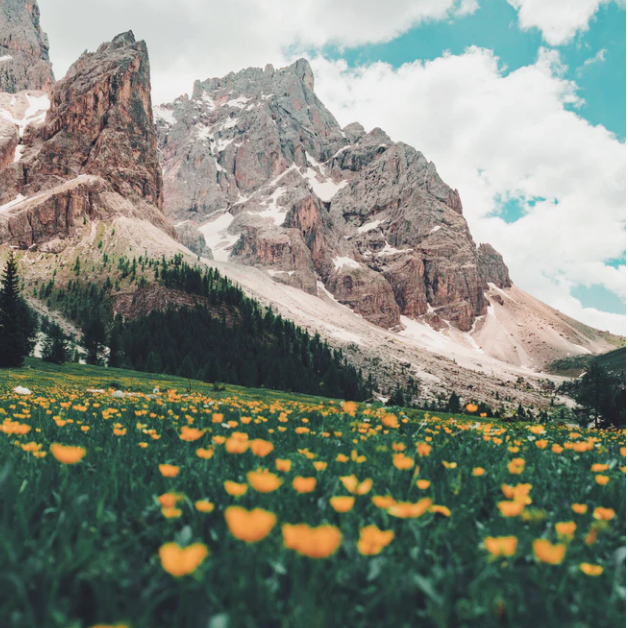 Our team of highly experienced travel designers will guide you from beginning to end as you embark on a tailor-made journey of distinction, enjoying truly exclusive and authentic cultural experiences. We can fulfil your bucket-list dreams.
Speak to us
Get the latest from Adams & Butler: Sign up to our Newsletter