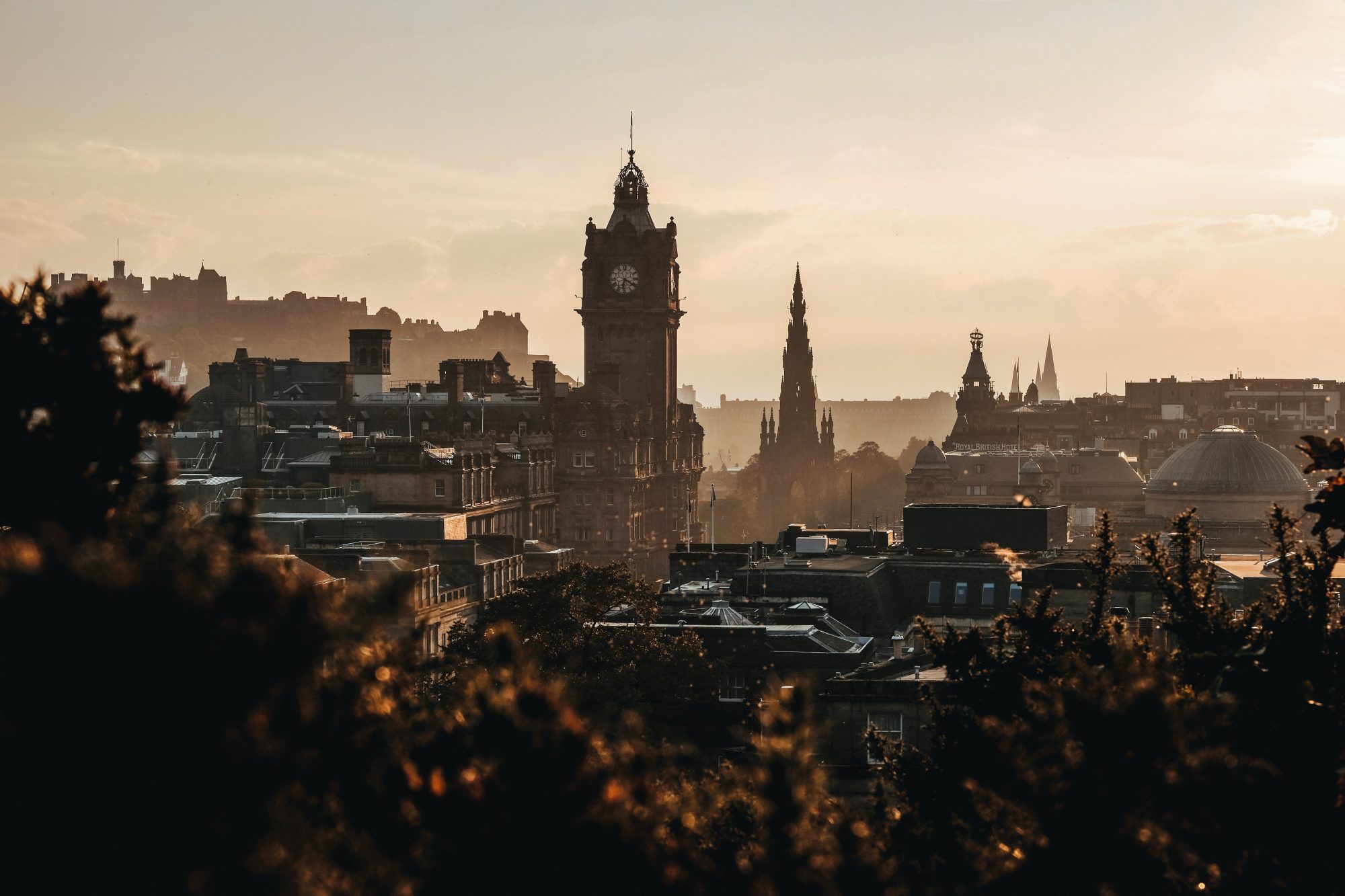 Scottish Highlands, Whisky & Culture
From a private seaplane tour, a chartered cruise on Loch Ness with a special piper welcome to tutored whisky tastings and visits to the Royal Yacht and Scottish Isles, this itinerary makes sure you sample them all.
Highlights
Exploring Scotland's historic capital city, Edinburgh with your own private guide.
Private Morning Tour of the Royal Yacht Britannia.
Private Whiskey Experience with Charles MacLean in Scotch Malt Whisky Society.
Experience the Cairngorms through the eyes of a local - full day with picnic lunch, a guided walk and a private whiskey experience.
Chartered Private Cruise on Loch Ness with Piper Welcome & Finger Buffet Meal of local produce.
Edinburgh, Cairngorms National Park, Highlands, Inverness, Fort William, Glasgow
Scenic seaplane tour of Scotland's West Coast.
Experience overview
From a private seaplane tour, a cruise on Loch Ness with a special Piper Welcome, tutored whisky tastings and visits to the Royal Yacht and Scottish Isles, this itinerary makes sure you sample them all. Make magical memories while you take in these Scottish Highlights, focusing on dramatic landscapes, Scottish Culture and of course Scotch Whisky. Begin in the historic city of Edinburgh, exploring its winding cobbled streets and discovering wonderful hidden gems. Then walk in the footsteps of royalty with an early morning private tour of the Royal Yacht Britannia, before meeting with one of the world's leading whiskey experts for a tutored tasting and lunch. Take in panoramic views from the air and enjoy spending a day with a local in the Cairngorms National Park, to gain a wonderful insight to living in the Scottish Highlands. You will also take to the water during a private cruise on the famous Loch Ness, before exploring the dramatic West Coast, filled with scenic islands and breath-taking scenery.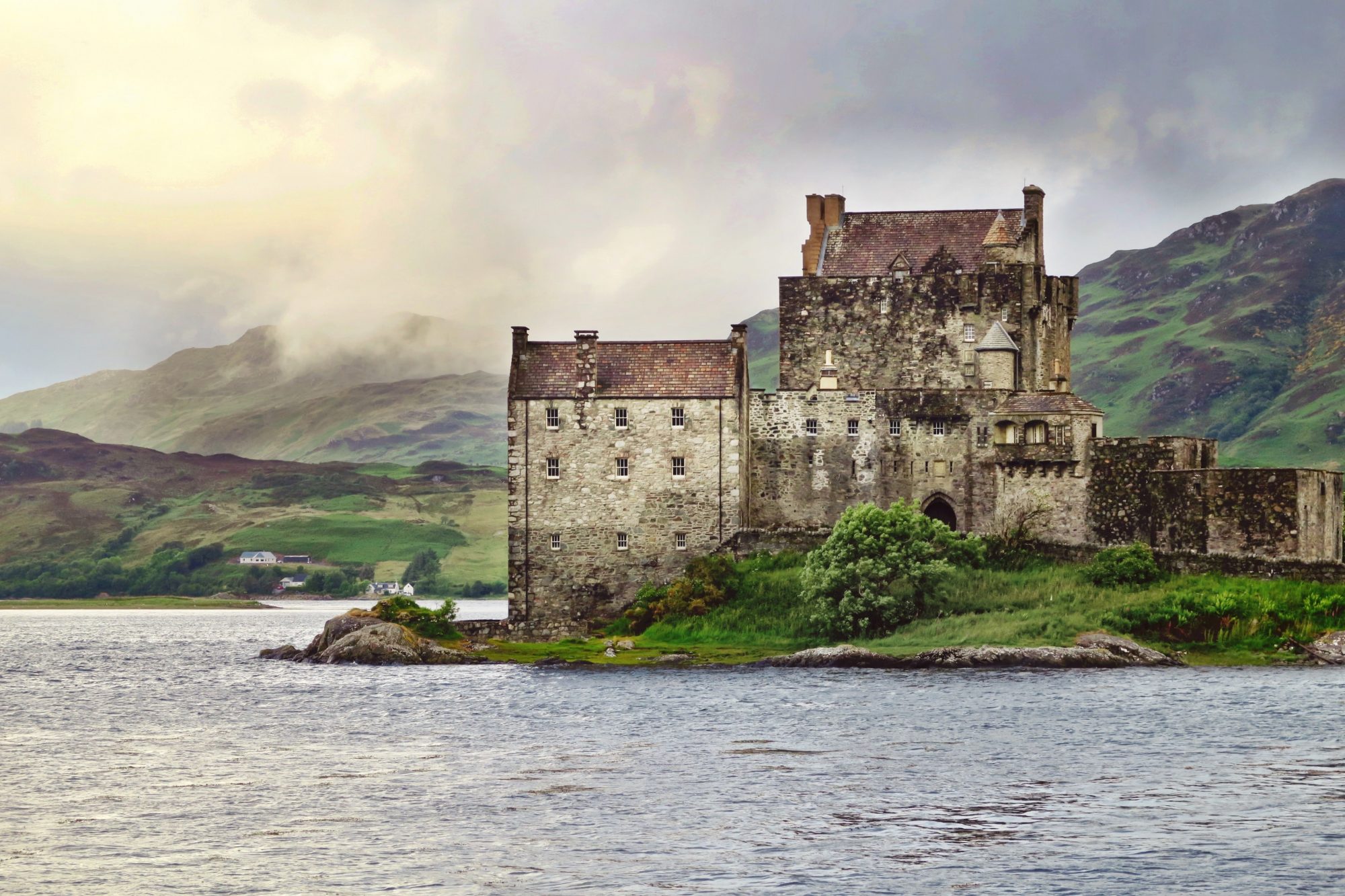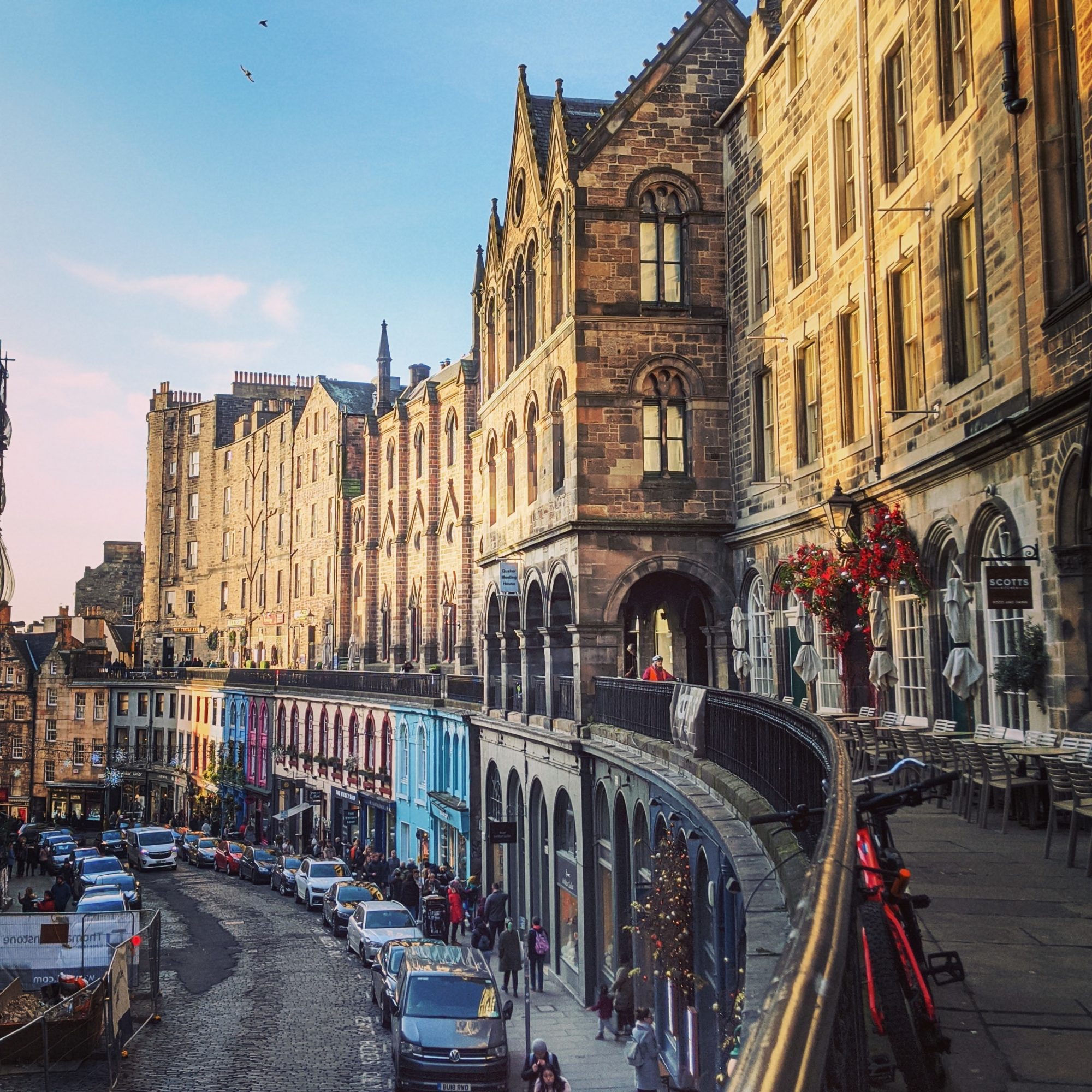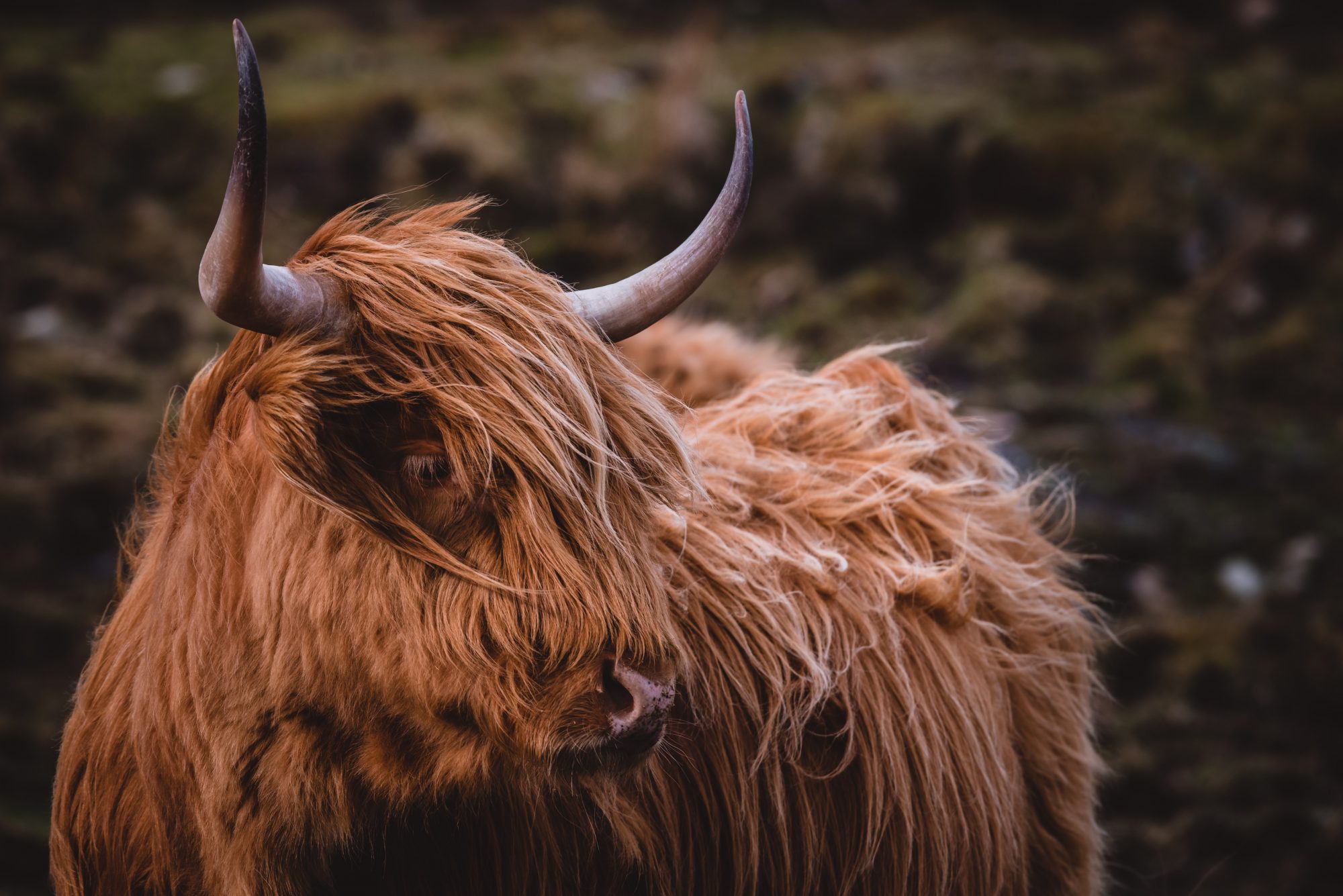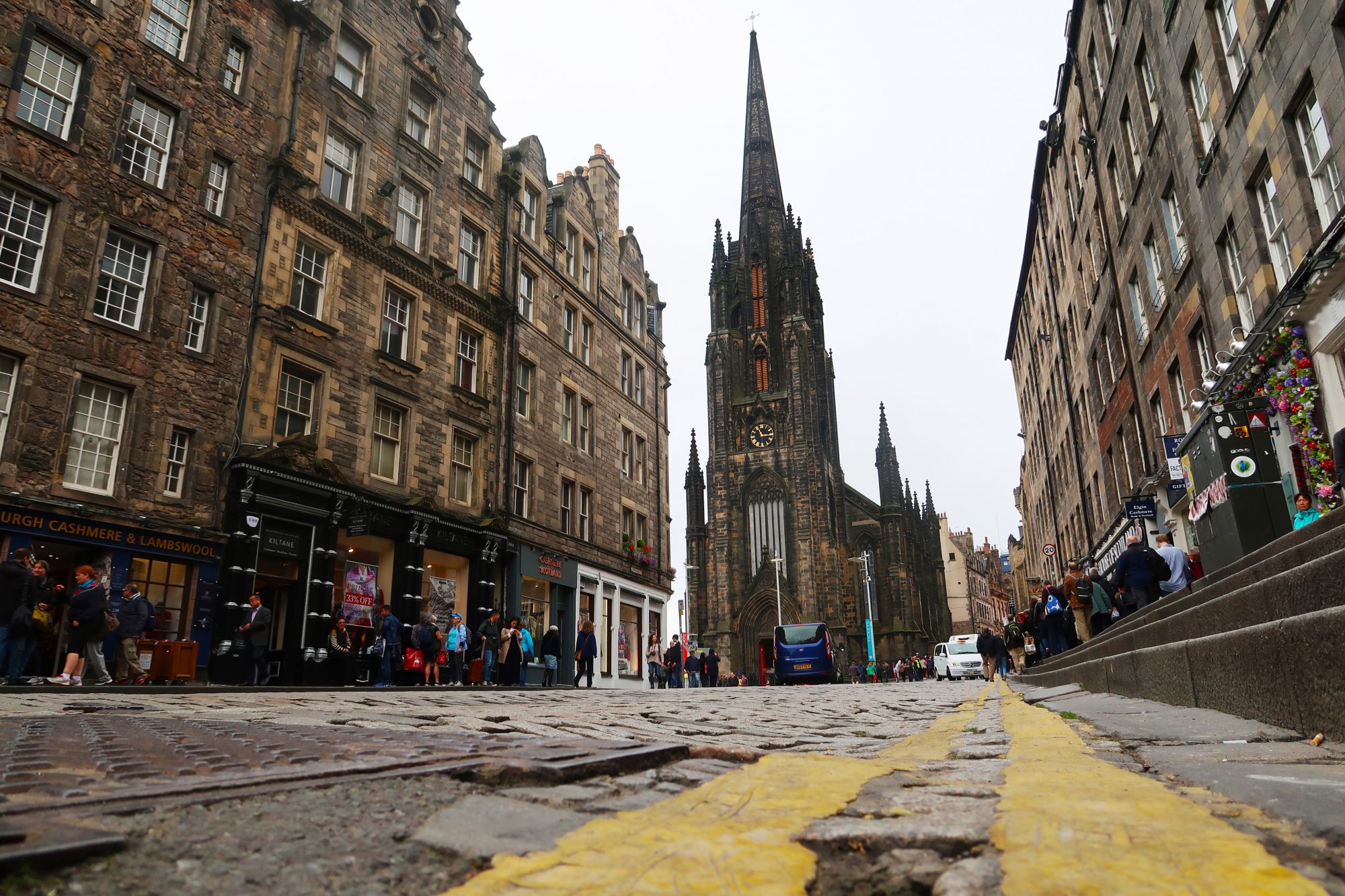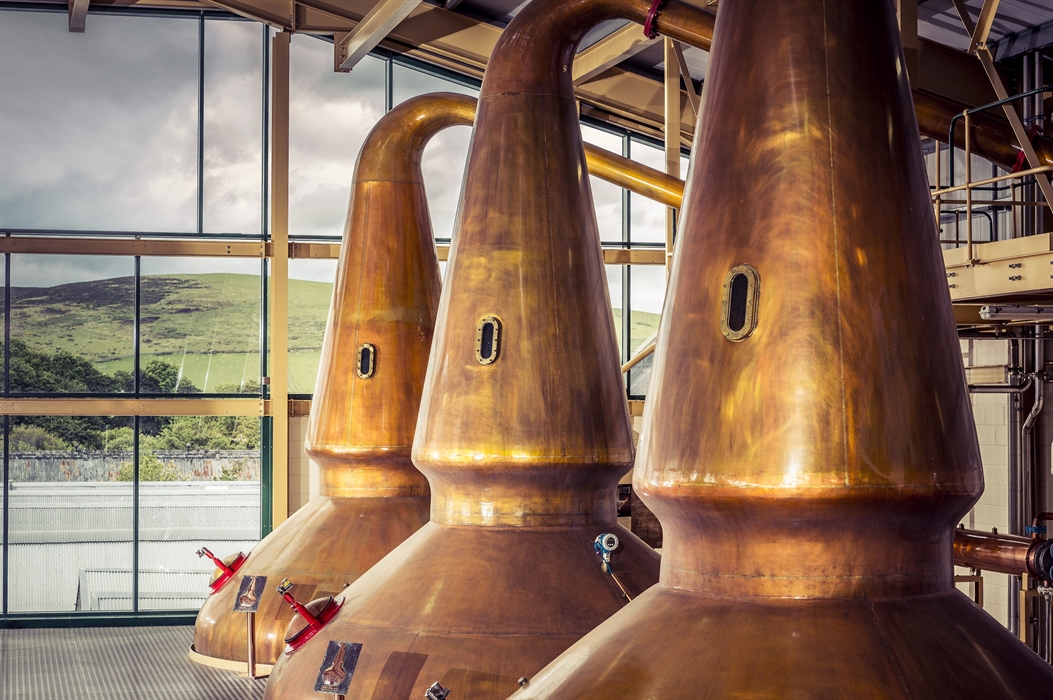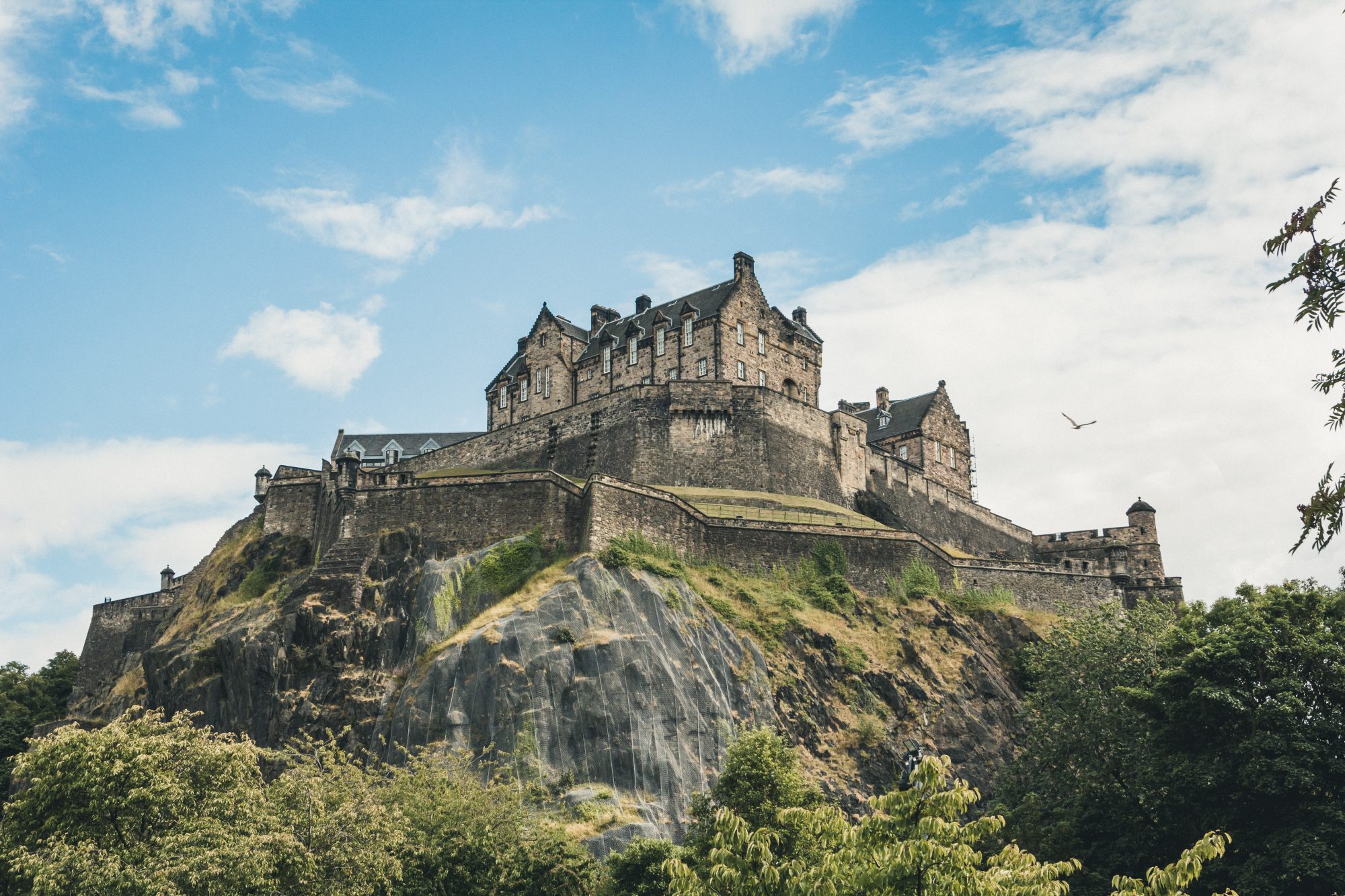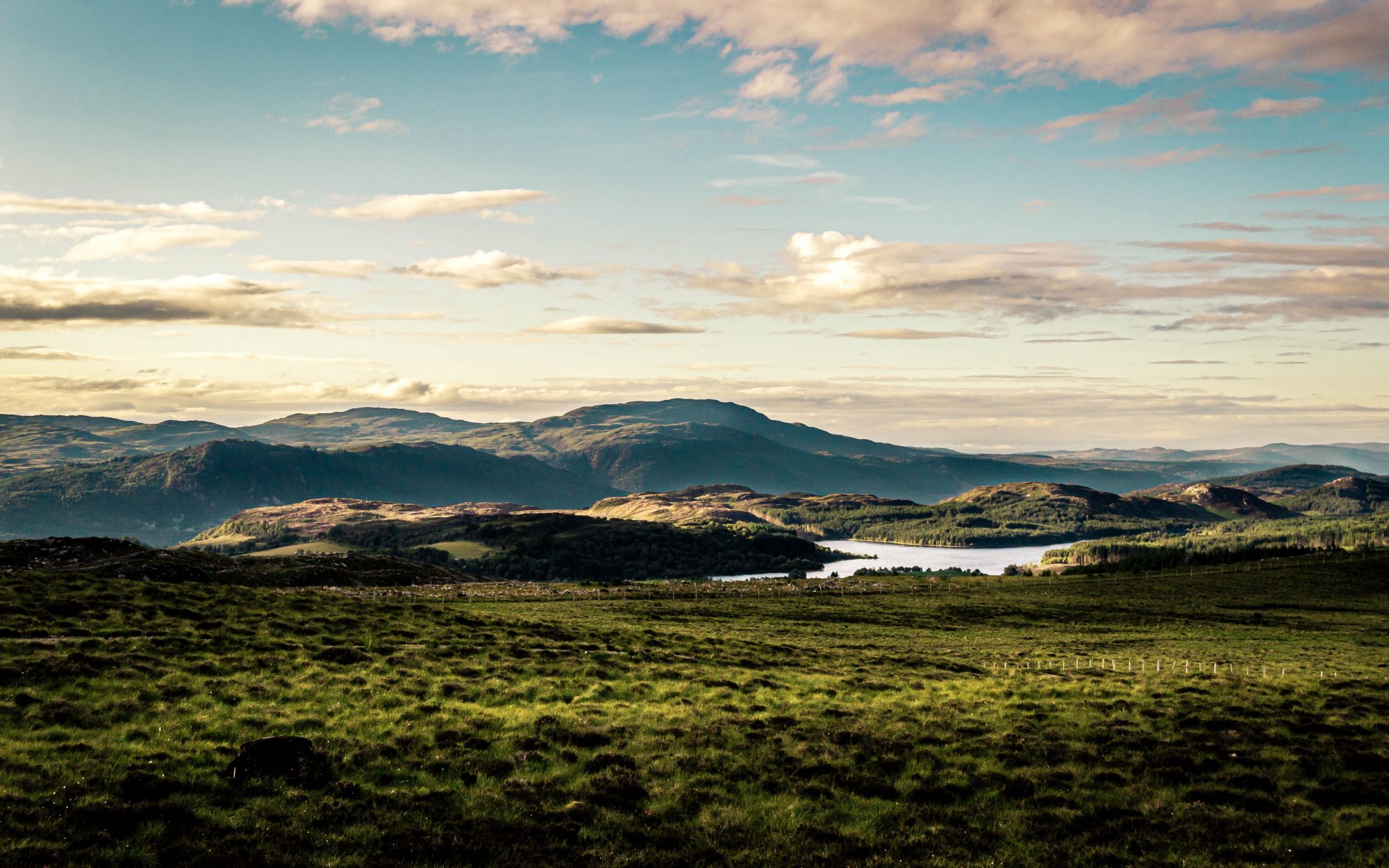 Sample itinerary
DAY1
DAY2
DAY3
DAY4
DAY5
DAY6
DAY7
DAY8
DAY9
DAY10
DAY11
DAY12
Day 1
Arrival
Welcome to Scotland! Upon arrival into Edinburgh airport. Be met by your chauffeur for a comfortable transfer to your centrally located hotel. As your room might not be yet ready, meet your walking guide at the lobby of your hotel and explore the city's main attractions with a wonderful half day tour. Enjoy this introduction to Scotland and discovering Edinburgh's anecdotes and secrets.
Day 2
Edinburgh: Royalty & Whisky
Today, you will visit The Royal Yacht Britannia, which was home to Her Majesty The Queen and the Royal Family for over 40 years, sailing over 1,000,000 miles around the world. Now berthed in Edinburgh, you can follow in the footsteps of Royalty to discover the heart and soul of this most special of Royal residences. A personal guide will give you a unique insight into the history of the Royal Yacht and how the Royal Family and crew lived and worked on board.
This afternoon meet with one of the world's leading Whiskey Experts, Charles MacLean for a whiskey tasting with a meal in the Scotch Malt Whiskey Society. Charles MacLean is Scotland's leading authority on the subject of whisky. With a vast wealth of knowledge, Charles conducts whisky tastings and masterclasses all over the world and acts as consultant, taster, judge and writer for the top brands. Tastings and tutoring will be tailored to suit the level of knowledge and will be fun as well as educational for even the most experienced guest.
Day 3
The ultimate Whisky Experience
Meet your driver guide in your hotel lobby this morning, who will be with you for the remainder of your time in Scotland. Leave Edinburgh behind to make your way to the Highlands. Drive by way of Glenturret Distillery for a once in a lifetime whisky experience. You will spend the day with the Stillmen and work alongside them, hand rousing the malted barley in the open mash tun, the only place where you can do this in the world. Learn about run rates and cutting spirits, see how and why they need to regularly check on the whisky whilst it sleeps and learn about the art of blending. This experience will include a 2 course lunch, a bottle of your own single malt and, most importantly, a Glenturret boiler suit with your name embrodied on it
Afterwards enjoy the scenery while driving further North into the Scottish Highlands. Your hotel for the next two nights is nestled within the Cairngorms National Park.
Day 4
Cairngorms National Park
Spend your day in the Cairngorms National Park. View this rugged mountain landscape through the eyes of a local, while getting a wonderful insight into Scottish Culture. Enjoy a drive along a quiet road following the picturesque River Dee, with extraordinary views into the heart of the Cairngorms. There are several options for short walks depending on your interests, including a 1km walk to a beautiful spot which marks an important point in the history of Scotland. Drive then to the Linn of Dee waterfall, a fabulous location for a picnic of local produce.This afternoon enjoy a private whiskey tasting, learning the wider story of whisky in Scotland, its social and cultural resonance, as well as how to taste and the whisky making process. There will be plenty of local stories to hear during this relaxed yet wonderfully insightful whiskey experience.
Day 5
Speyside Malt Whisky Trail
Speyside is famed for its whisky. Have this day to learn about the ancient art of coopering at the Speyside Cooperage before visiting some of the Malt Whisky Trail distilleries for an in-depth tour. There will be time for a picnic lunch and some whisky ice cream before visiting a castle or walking on one of the hill routes used by whisky smugglers in the past. On the way home you will stop for a bespoke whisky tasting at a world renowned shop.
Day 6
Culloden Battlefield
Make your way to the Capital of the Highlands today, Inverness. Immerse yourselves in one of the deadliest battles in Scottish history while visiting Culloden Battlefield. Explore life as a Jacobite soldier in A Soldier's Life Workshop, handle 18th-century replica weapons and tools, then dress in period costume (including tartan plaid) for the ultimate Jacobite experience. Crowned by a pink crenelated castle and lavishly decorated with flowers, Inverness is a compact, cosmopolitan city with a lot of heart and all the wonders of the Highlands on its doorstep. Discover its flourishing culinary scene, explore the Victorian Market or Eastgate Shopping Centre for a bit of retail therapy, catch one of the many events at Eden Court and other venues, or take your time to admire art exhibitions in the city's gallery spaces. Just taking a wander through the handsome city centre is enjoyable too; appreciate Inverness Castle and St Andrew's Cathedral, then stroll along the banks of the River Ness, crossing the suspension bridge for some peace and relaxation on the Ness Islands.
Day 7
Loch Ness
No trip to the Scottish Highlands is complete without a visit to the beautiful and mystic Loch Ness and there is no better way to see the Loch than on a boat trip. Leave Inverness behind and enjoy a private cruise on Loch Ness with a special Piper Welcome and a lunch of local produce on-board. Whether you cruise to the more popular tourist destinations such as the romantic ruins of Urquhart Castle or some of the lesser known but equally beautiful spots such as Dores Bay, you will enjoy the best of Highland hospitality from beginning to end.
Afterwards, make your way to the Isle of Skye for your overnight.
Day 8
Isle of Skye
Explore the Isle of Skye today. Be mesmerized by its breathtaking scenery, quaint towns, and stunning coastline. Head up to The Talisker Distillery where you will enjoy a whisky tour and tasting. The only distillery on the Isle of Skye, it is set on the shores of Loch Harport with dramatic views of the Cuillins. This alluring, sweet, full-bodied single malt is so easy to enjoy, and like Skye itself, so hard to leave.
Day 9
Fort William
Make your way to Fort William today. Drive to the Isle of Skye by way of Kyle of Lochlasch Bridge and then Eilean Donan Castle, which is recognized as one of the most iconic images of Scotland all over the world.
Day 10
Enjoy the Castle grounds
Take today to spend at leisure, enjoying the Castle and its beautiful grounds. Your driver guide will be on stand-by today, so you have the option to explore the surrounding area if you wish. Possibly exploring Fort William or following one of the walking trails in the area, home to Ben Nevis, the highest mountain in the British Isles.
Day 11
Trossachs National Park
Today, you will enjoy a private guided tour of Inveraray Castle, ancestral home of the Duke of Argyll, Chief of the Clan Campbell before making your way to the Victorian's favourite holiday spot, Loch Lomond and the Trossachs National Park. The fault line that divides the Highlands from the Lowlands runs right across The Trossachs National Park, making this an endlessly varied part of the world – a rugged hill there, a wooded nook here. 'Trossachs' refers to the romantic area of sparkling lochs, crumpled hills, sleepy forests and welcoming villages east of Loch Lomond and west of Stirling. In Loch Lomond & The Trossachs National Park, you'll find wild scenery, thrilling history and superb local food and drink. You can browse famous Scottish brands and pick up some fine local fare.
Day 12
Departure
Enjoy your private airport transfer to Glasgow airport for your departing flight today.
DAY 2
Edinburgh: Royalty & Whisky
DAY 3
The ultimate Whisky Experience
DAY 4
Cairngorms National Park
DAY 5
Speyside Malt Whisky Trail
DAY 6
Culloden Battlefield
DAY 10
Enjoy the Castle grounds
DAY 11
Trossachs National Park
Call us
All our experiences are tailored to meet your every need.
+353-1-288-9355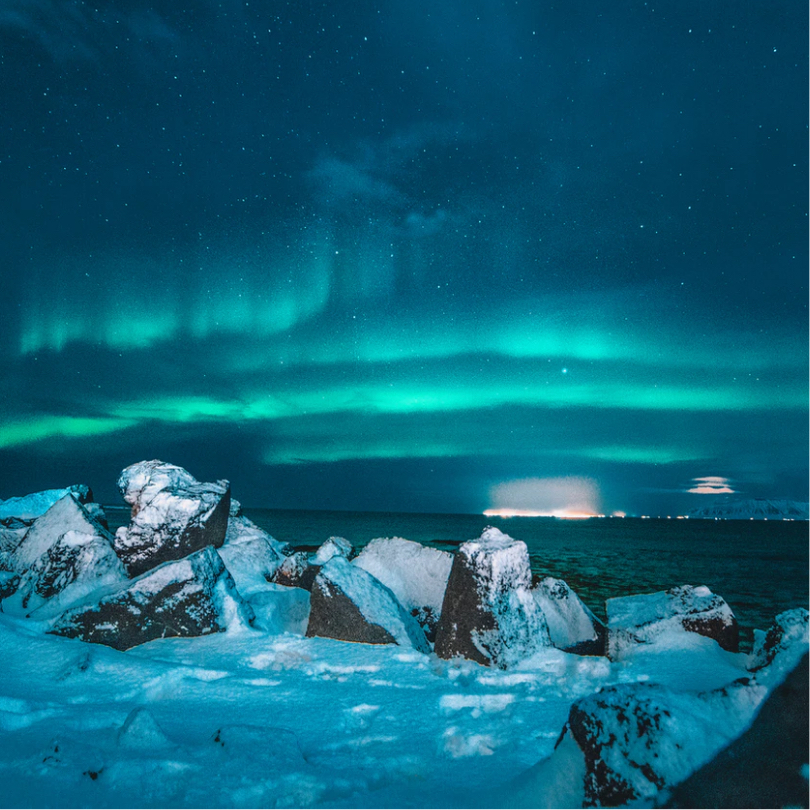 Made to measure
We are Experience
Designers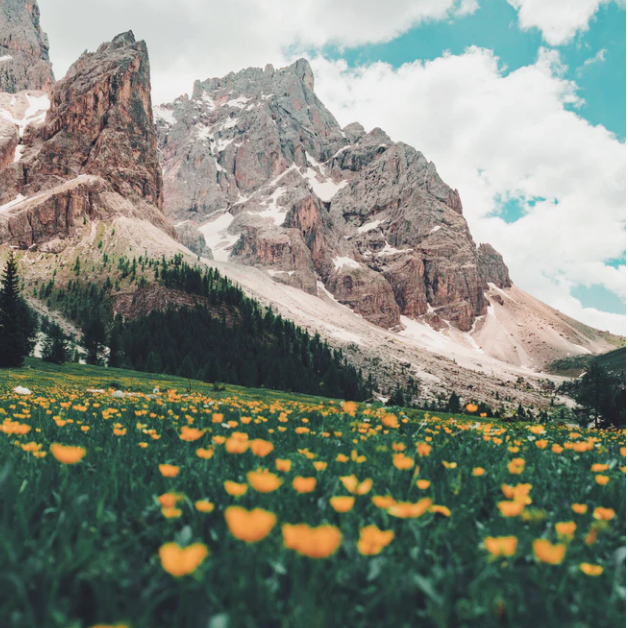 Our team of highly experienced travel designers will guide you from beginning to end as you embark on a tailor-made journey of distinction, enjoying truly exclusive and authentic cultural experiences. We can fulfil your bucket-list dreams.
Speak to us
Get the latest from Adams & Butler: Sign up to our Newsletter